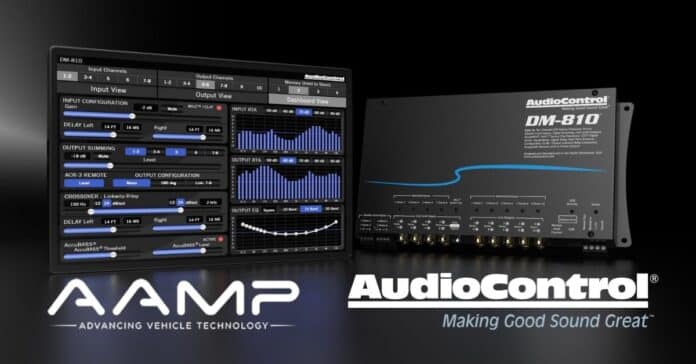 Advertisement
[adrotate banner="23"]
As part of AAMP Global, AudioControl's Seattle-based design, engineering, and manufacturing operations will continue providing innovative audio solutions to dealers worldwide, leveraging the strength of AAMP's best-in-class vehicle solutions.
AAMP Global, a leading designer and manufacturer of vehicle solutions, has acquired AudioControl, known worldwide for high-performance audio solutions engineered for the automotive, residential, and commercial markets. Based in Seattle, WA for over 45 years, AudioControl will continue to provide premium entertainment solutions to automotive aftermarket installers, professional audio/video specialists and home technology integrators.
Advertisement
[adrotate banner="34"]
"As an engineering-based provider of premium entertainment solutions supported by award-winning service, AudioControl is a natural fit as part of the AAMP Global brand," said President and Chief Executive Officer, Scott Forst. "These core competencies combined with AAMP's unique vehicle integration capabilities and best-in-class service will help to position us as a leader in the core audio market. Alex and team will be driving this exciting initiative and we couldn't be more pleased to welcome them to the AAMP family."
AAMP's President of North America, Herb Brown, stated, "We believe embedding our vehicle integration platform with AudioControl's world-class electronics, will be game-changing for the industry."
AudioControl CEO, Alex Camara, will join the AAMP Global leadership team, heading the organization's audio growth strategy for the automotive and residential businesses. AudioControl's award-winning residential, commercial, and home theater products, sold and installed by home theater specialists and professional installers, will benefit from access to AAMP Global technology platforms under the continued guidance of AudioControl's current management team.
"We are excited to bring our industry-leading audio products across all the channels we serve to the AAMP Global brand," said Alex Camara, CEO of AudioControl. "We have experienced an unprecedented level of growth over recent years, and by joining the team at AAMP Global, we will have the resources to maintain that trajectory, quicken our product development roadmap, expand operations to best serve our customers, and continue making good sound great!"AQ Technology Partners acted as the exclusive financial advisor to AudioControl in the transaction.
Advertisement
[adrotate banner="30"]