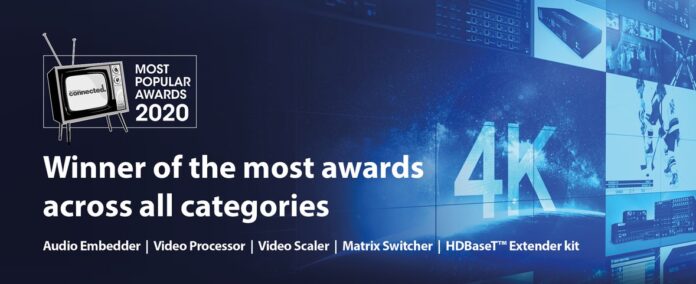 Advertisement
[adrotate banner="23"]
Blustream is the audio-visual industry's award-winning option for advanced HDMI distribution. Our products have been designed and engineered by a global team of AV specialists with over 50 years of experience.
The research highlighted the market need for an AV distribution brand that could deliver both industry-leading performance and most importantly, reliability. This has resulted in Blustream developing a range of HDBaseT™, Video over IP and HDMI solutions that deliver seamless AV integration within any installation environment.
Advertisement
[adrotate banner="34"]


Video Over IP :

Multicast UHD from Blustream delivers virtually latency-free distribution of HDMI video over a 1GB Network switch. Using lossless compression technology, Multicast delivers HDMI, IR, RS-232 and USB / KVM* up to lengths of 100m over a single CAT cable. The beauty of Multicast is its flexibility and ease of installation.
For more details click here.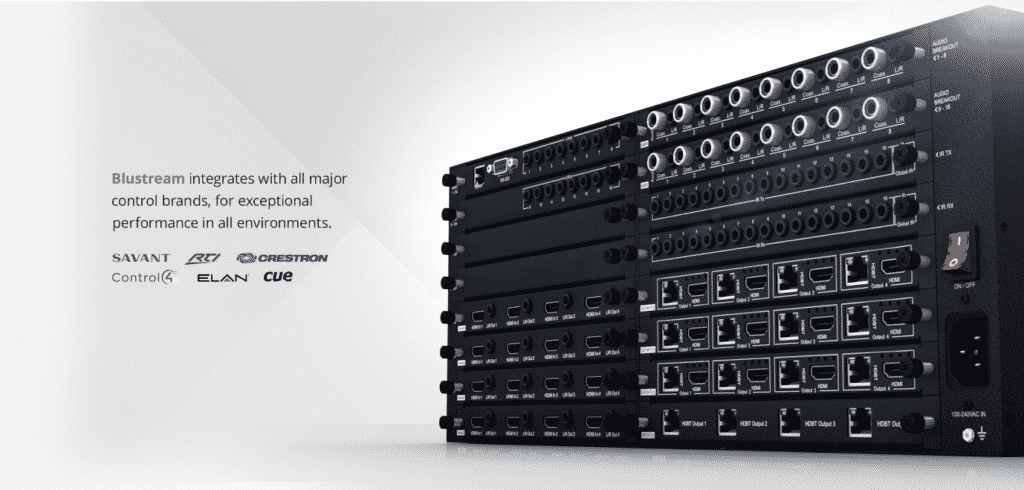 Our HDBaseTTM Matrix delivers a range of industry-leading features including: 4K, HDCP 2.2, independent audio routing, simultaneous HDBaseTTM / HDMI outputs, *HDBaseTTM input module/s, Bi-directional IR and PoC up to lengths of 100m over a single CAT cable. The matrix series also provides RS-232 pass through to enable seamless 3rd party control integration, and a web interface module for control and configuration. The matrix can be configured using the Blustream Software or Web GUI, allowing the user to define audio channels, designate EDID presets, and insert audio delays on outputs to correct any lip sync issues within the system.
Advanced features give the added ability to incorporate Audio Return Channel (ARC), and provide 100BaseT Ethernet to each zone.
Category included:
For more details click here.
HDBaseT™Extender:

Our HDbaseT extender kits offers market-leading features and outstanding value utilising CSC technology that Extend HDMI, Bi-directional IR & RS- 232 and Bi-directional PoC (Power over Cable). The Transmitter includes a HDMI loop-out for integrating local displays or cascading to multiple devices. The Receiver features simultaneous analogue stereo and digital coax audio breakout. 
Category included:
70 m /100 m /150 m HDBaseT™Extender, Wall Plate Tx and RX, Splitter
For more details click here.
HDMI Distribution: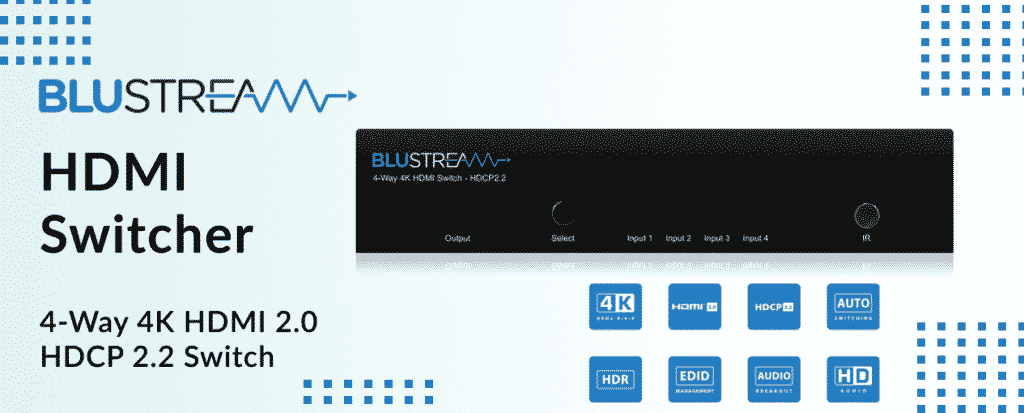 Our HDMI switch with integrated audio breakout can be controlled via IR, front panel and RS-232 (SW41AB-V2 only). The switch supports all video resolutions up to and including 4K 18 GBPS.
Available in Configuration of – 4×2, 4×4 etc…
Our 4K UHD HDMI splitter distributes a single HDMI source to 8, 4 or 2 simultaneous outputs. The units transmit all HDMI resolutions up to and including 4K 60Hz 4:4:4. The splitters also include the advanced features of audio breakout and EDID management.
Available in Configuration of – 2-way, 4-way, 8-way HDMI splitter
For more details click here.
Audio Integration: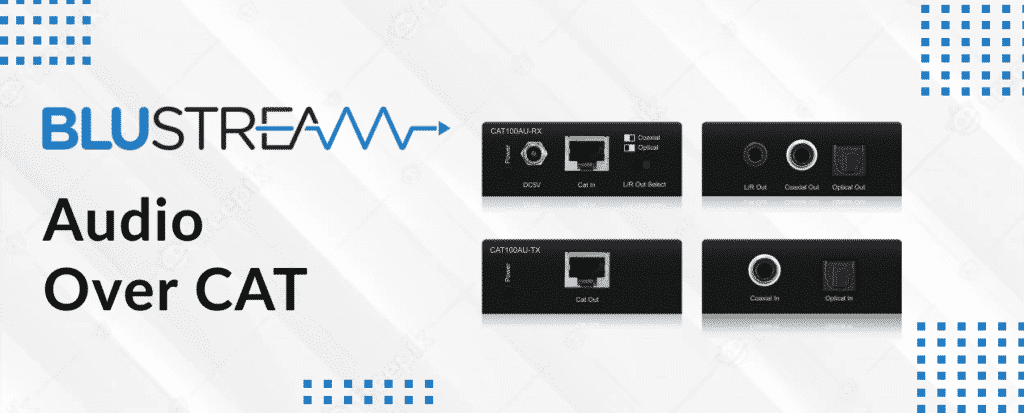 Our solution caters wide application of today's Audio-Video integration challenge. Product include Audio Over Cat6, Audio Embedder-DeEmbedder, 4K Down Scaler, Signal Manager, ARC audio Breakout etc.
For more details click here.
Why Choose Blustream?
Blustream delivers advanced AV distribution performance with mission-critical reliability. Setting the industry standard, Blustream is available world-wide with a full line of HDBaseT™, Video over IP and HDMI solutions for seamless AV integration within any installation environment. Residential and commercial integrators rely on Blustream for:
Advanced Features
Scalability
Control Brand Integration
Exceptional Training
Intuitive Installation
3-Year Warranty
Technology Pioneers
For More Details: [email protected] | www.miantic.com
Advertisement
[adrotate banner="30"]