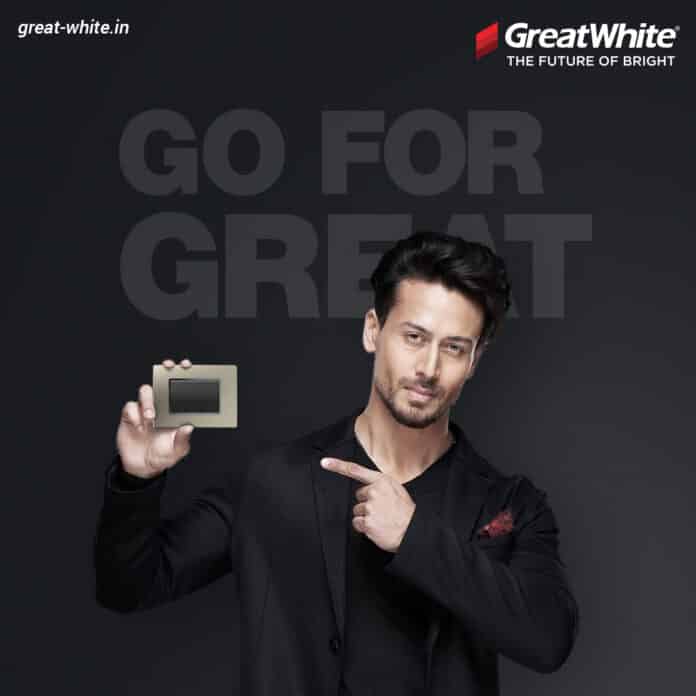 Advertisement
[adrotate banner="23"]
A GREAT ACTOR. A GREAT GO-GETTER. A GREAT HUMAN BEING.
GreatWhite is proud to unveil its new marketing campaign, in association with one of India's finest youth icons and actors. With a passion for perfection, distinguished moves, international style, timeless elegance and an eye for edgy creations, Tiger's personality and traits reflect that of GreatWhite as a company.
Advertisement
[adrotate banner="34"]
Looking forward to an exciting journey as we tread on the fabulous path together, to GO FOR GREAT.
GreatWhite is constantly evolving and expanding its grounds with state-of-the-art manufacturing units in Haridwar and Valsad, finest technicians, esteemed designers and a determined product innovation team that continues to explore new horizons. Based on the foundation of innovating for a brighter future, GreatWhite redefines norms and continues to change and transform the world of electricals. From Electrical Wiring Devices (EWD), Wires & Cables, Circuit protection system (MCB/RCCB), Lighting & Luminaries, Switches & HomeAutomation to Fans every creation reflects our commitment to achieve the great.
Visit to know more – https://great-white.in/
Advertisement
[adrotate banner="30"]