Advertisement
[adrotate banner="23"]
CasaTunes has been delighting customers with innovative multi-room audio solutions. Featuring a high-quality music experience for your home that you can enjoy no matter what you're doing, or what room you're in. Working, relaxing, entertaining friends, getting ready for your day or going to bed — all these activities are enhanced with a CasaTunes whole-home audio system providing perfect harmony for everything you do.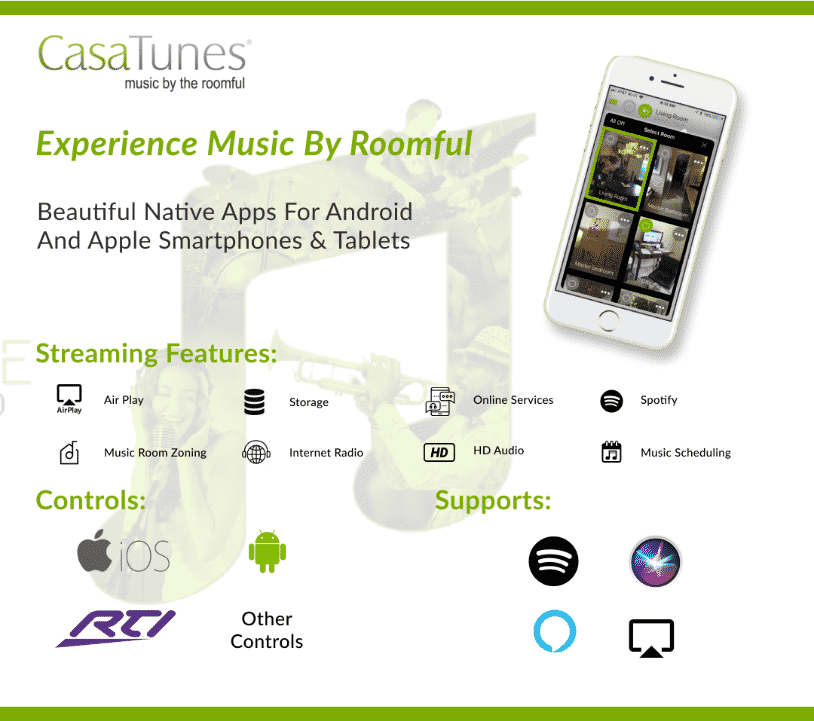 "It is music any way the homeowner wants it, from streaming Internet radio and music services to playing their own music, yet at a very affordable price point."
Advertisement
[adrotate banner="34"]
CONTROL
Need to tie CasaTunes into your home automation system? CasaTunes provides out-of-the-box support for many popular home automation systems, including Control4®, HDL®, RTI® and URC®.
Control Methods:
iPad and iPhone Apps
Android Tablet and Phone Apps
CasaTunes Keypads
Browser UI
MUSIC
CasaTunes offers a number of ways to easily listen to your music. Whether you need to quickly change the volume in a room or turn off all the rooms in the house. Pick music or search for your favorite, use these apps to quickly get you there:
Free iPad, iPhone, and Android Tablet and Phone Apps.
Use a browser on any computer in your house..
Choose an optional CasaTunes Keypad for quick, local control.
Also, drivers are available for easy integration into Control4, RTI, URC, Compass Control, On Controls, and Roomie control systems.
SUPPORT
CasaTunes music servers work with audio distribution systems from Audio Authority, AudioControl, Axium, Dayton Audio, HAI, HTD, Leviton, Monoprice, Nuvo, RTI, Russound,  SpeakerCraft, Vanco/PulseAudio, and others.
CasaTunes music servers are available in 2, 3, or 5 stream configurations. Each stream is like a standalone High Definition music player. You select the music to play on each player, and which player to listen to in each room. You can listen to different players in different rooms or the same music in any combination of rooms.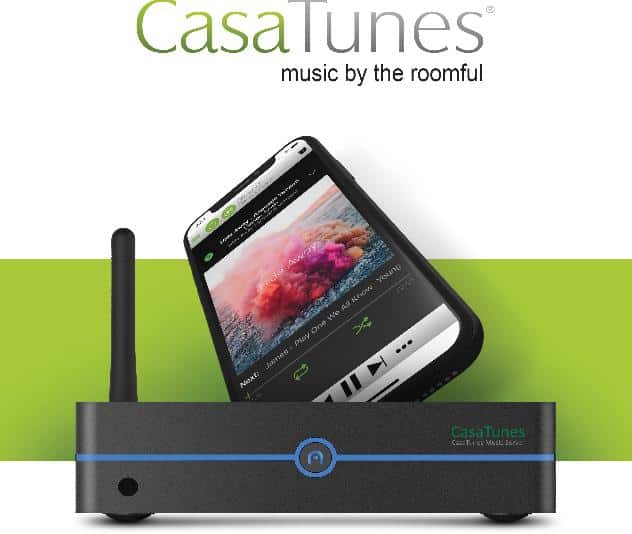 "Controlling what you want to listen to has never been easier."
For More Details Contact us: www.miantic.com | [email protected]
Advertisement
[adrotate banner="30"]