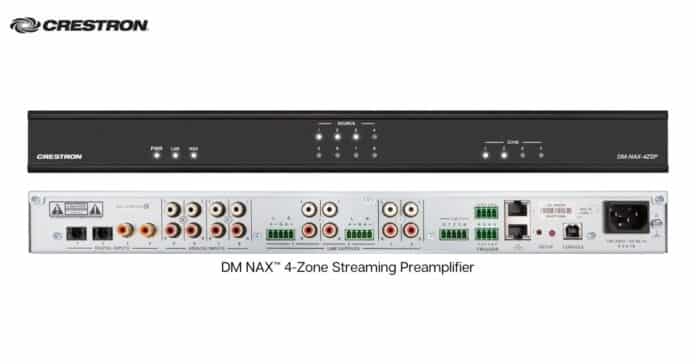 Advertisement
[adrotate banner="23"]
The Ultimate In-Wall Subwoofer, created in collaboration with Origin Acoustics, and the DM NAX 4-Zone Streaming Pre-Amplifier for high-performance Audio-over-IP are two new residential audio solutions announced today by Crestron Electronics, the global leader in home automation (AoIP). Both the Crestron Ultimate In-Wall Subwoofer and the Crestron DM NAX Streaming Pre-Amplifier will play a significant role in Crestron's growing array of residential audio solutions.
"Both the Ultimate In-Wall Subwoofer and the expansion of our DM NAX solutions help us further our goal of providing integrators the most comprehensive suite of home audio solutions possible," stated Michael Short, Director of Residential Marketing, Crestron. "These products natively integrate with each other and with the broader Crestron Home platform giving integrators the ability to hit the ground running, whether they are starting a new project or scaling the smart ecosystem for an existing client", added Short.
Advertisement
[adrotate banner="34"]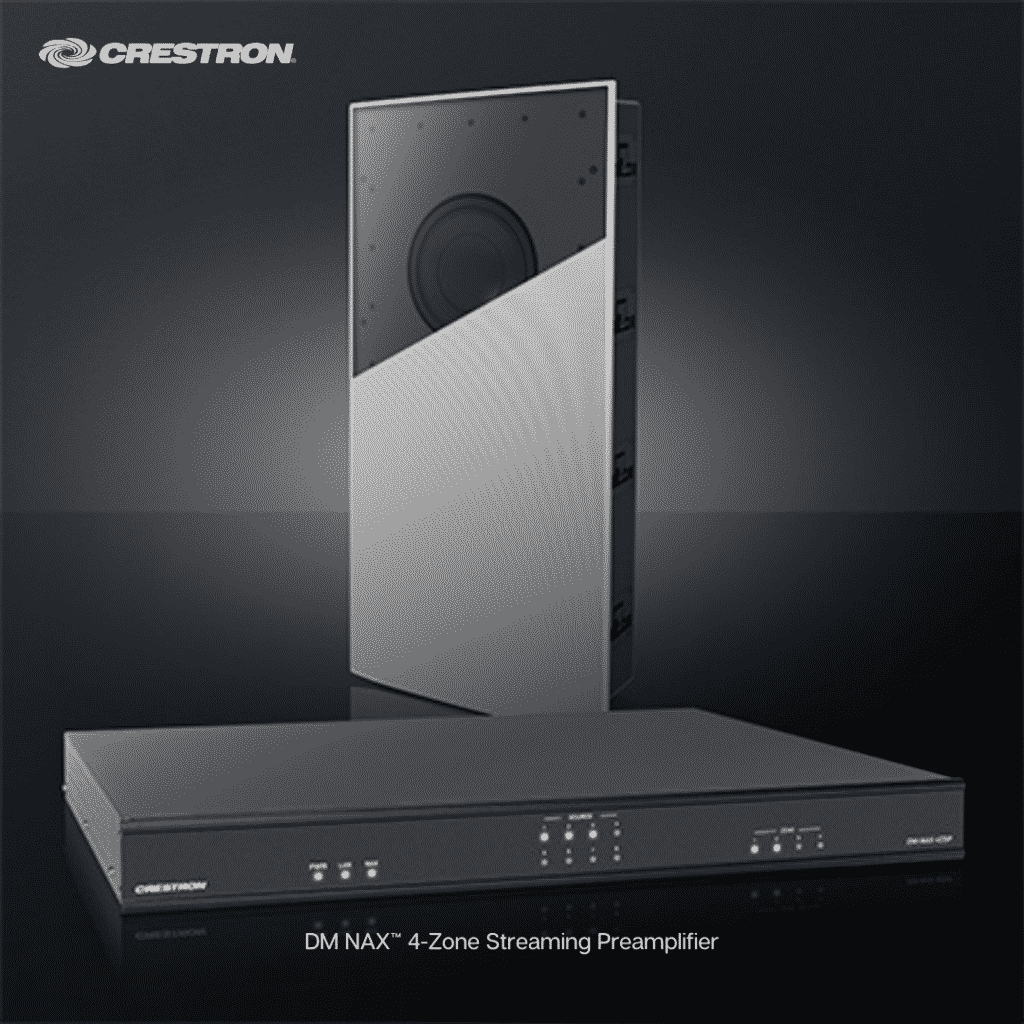 Crestron Ultimate Subwoofers made by Origin Acoustics
The Crestron Ultimate In-Wall Subwoofer is the newest addition to Crestron's home audio arsenal, adding a lineup that already includes over a dozen architectural and landscape speakers. The new Ultimate In-Wall Subwoofer helps provide an immersive sound experience with deep, rewarding bass for demanding multiroom audio setups or home theatre applications when connected with Crestron speakers from the Ultimate or Reference ranges. The Ultimate In-Wall Subwoofer, like the rest of the line's products, is manufactured with high-quality components and paintable grilles for a bespoke look.
The Ultimate Subwoofer is compatible with the Crestron Home ecosystem and DM NAX AoIP technology, making it simple for homeowners to broadcast full, rich sound throughout their house.
Crestron DM NAX Audio-over-IP Distribution Solution
Crestron's first pre-amplifier is the newest addition to the DM NAX family, expanding the range of options for homeowners and integrators searching for residential AoIP distribution platforms. Slimmer in form (1RU) but similar in function to the DM NAX Amplifier, the DM NAX 4-Zone Streaming Pre-Amplifier natively integrates with Crestron Home, is interoperable with AES67, and Dante® audio networking. It employs hardwired connections and doesn't require any special network architecture or hardware, so it can be smoothly connected to existing amplifiers in retrofit or new construction projects.
Integrators can give consumers entire control of the audio environment using DM NAX AoIP's flexibility, scalability, and interoperability, allowing them to toggle between TV audio, streaming music, podcasts, alarms, doorbells, and even paging and intercom usage to any speaker in the house.
The Ultimate Subwoofer will be available for purchase on March 23, and the DM NAX 4-Zone Streaming Pre-Amplifier can be pre-ordered now.
About Crestron Electronics
Crestron creates the technology that makes smart homes truly intelligent. No other firm is better positioned to deliver the success dealers seek and the experience clients demand after decades of leading the smart home category. To know more please visit , https://www.crestron.com/
Advertisement
[adrotate banner="30"]