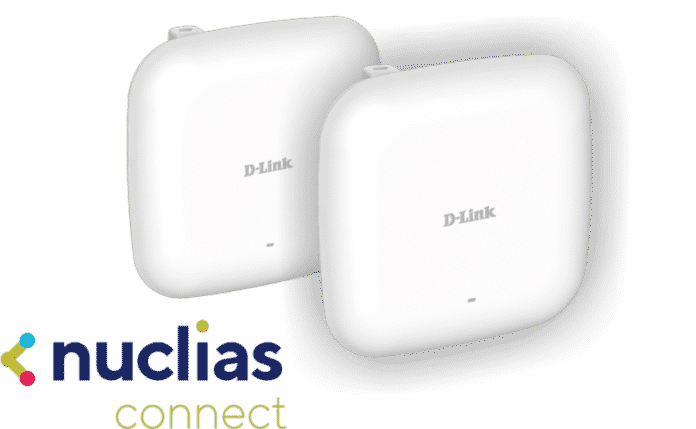 D-Link, a global leader in networking and connectivity technologies, introduced two new Wi-Fi 6 Access Points, namely DAP-X2850 and DAP-X2810 that are designed for smoother & uninterrupted Wi-Fi experience for bandwidth intensive applications, especially in high density network environments. Empowering Small to Medium sized Businesses, these newly launched Access Points provide far superior speed powered by Wi-Fi 6 and reliability with Nuclias Connect (D-Link's Free software platform). 
Advertisement
[adrotate banner="34"]
D-Link DAP-X2810 and DAP-X2850 are gen-next devices that incorporate the latest Wi-Fi 6 standard, designed for operation in both the 2.4 GHz and 5 GHz spectrums, provide more reliable & consistent connections over a longer range. The MU-MIMO, OFDMA, and 1024-QAM dramatically reduce latency as well as increase data rate throughput and network capacity. In addition to enhanced security with support for WPA3 Enterprise wireless encryption, the new access points also provide PoE support, Airtime Fairness to efficiently share coverage among clients, and Band Steering for efficient traffic management.
The new DAP-X2850 comes in a 4×4 MU-MIMO design with 3600Mbps combined throughput, supports the latest WPA3™ Wi-Fi encryption standard, has two LAN ports (2.5Gbps Multi-Gig and 1Gbps for bottleneck free backhaul connectivity), Airtime Fairness and Band Steering technologies, a high power 28dBm design and is powered by IEEE 802.3at PoE.
The new DAP-X2810 is also Wi-Fi 6 enabled with 2×2 MU-MIMO design providing combined speeds up to 1800Mbps, increased capacity and interference-free coverage throughout businesses. Wi-Fi 6 means the DAP-X2810 delivers greater network efficiency, lower latency and nearly two times the capacity of previous Wi-Fi standards. It uses MU-MIMO to slice through congestion and reducing wait time for all users. One can mount the DAP-X2810 indoors on a wall or ceiling.
D-Link's Nuclias Connect centralized network management platform allows businesses to manage the new access points and optimize operations and productivity. Nuclias Connect is a free, intuitive software-based platform designed for on-premises (Single-site) or private-cloud (Multiple-sites) network management, offering cost-effective scalability and privacy for SMBs, Education Campuses, Govt, Enterprises, Hospitality and Retail customers. It offers different levels of flexibility that suits the needs of any business, as one can install Nuclias Connect software on a Windows or Linux computer or host it on a virtual server in the cloud which then allows support for up to 1,500 Access Points. These new Access points can also be managed from cost-effective DNH-100 Nuclias Connect Hub, that comes pre-loaded with Nuclias Connect software and can support up to 100 Wi-Fi Access Points at each site it's installed at. These newly introduced Wi-Fi 6 Access Points are designed to solve connectivity issues better than ever before for key business sectors that are experiencing a growing number of users and devices.
For more information, please visit https://in.dlink.com/en/consumer
Advertisement
[adrotate banner="30"]