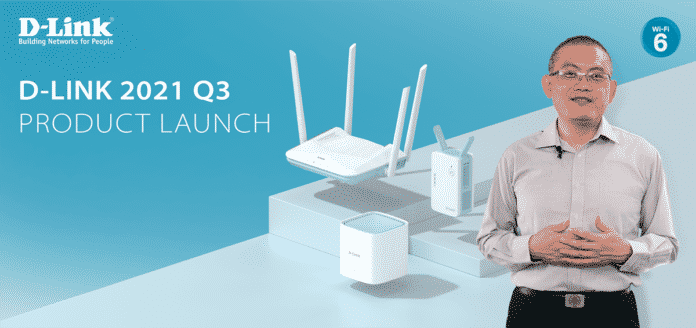 Advertisement
[adrotate banner="23"]
D-Link Corporation has recently unveiled the all-new EAGLE PRO AI product series at the D-Link Product Launch Conference. The launch event started with a discussion about the impacts of the pandemic on the networking industry, by the president of D-Link, Mark Chen. The latest solutions offered by the company, support the post-COVID lifestyle by providing intelligent, powerful network communications for bandwidth-heavy applications in smart homes. Also, D-Link accentuated the three product development strategies for coming up with innovations that will aid the current digital transformation. The company successfully optimizes the performance of home networks by designing products with AI Technology that can identify network problems and adapt accordingly. To make sure that their corporate responsibility goals are met, the company has come up with D-Link Green, the eco-friendly approach to their packaging objectives. With the "Made In Taiwan" quality assurance, D-Link is committed to building a fully vertically integrated ecosystem of network communication equipment.
"We have dedicated our efforts to creating the world's most advanced series of routers, range extenders, and mesh devices, all powered by Wi-Fi 6 and AI Technology," stated Mark Chen, President, D-Link. "This revolutionary Wi-Fi series ensures everyone in the family stays connected online, at all times, no matter what they're doing. Perfect for the modern smart home, with lots of connected devices", he adds.
Advertisement
[adrotate banner="34"]
With in-built EAGLE PRO AI features, the routers analyze traffic and strengthen the home network through AI Engine. The network is constantly scanned and monitored by the AI Wi-Fi, to keep users connected to the Wi-Fi channel. D-Link's unique AI-enhanced Beamforming Technology, the AI Mesh Optimizer offers more powerful and dependable Wi-Fi throughout the home. The AI Traffic Optimizer automatically assigns bandwidth to several applications and gives feedback on which devices are creating congestion. The AI Assistant collects actionable data to update users on the network quality, whereas the AI Parental Control allows more customization and flexibility for parents to manage and restrict the online activities of their kids. The EAGLE PRO AI app supports Alexa and Google Assistant. Also, it comes with features like SpeedTest that can be used to check the internet speed and Health Mode for setting up sleep schedules. The first of its kind Wi-Fi solution enables the user to adopt the work-from-home culture without facing regular network glitches.
Advertisement
[adrotate banner="30"]