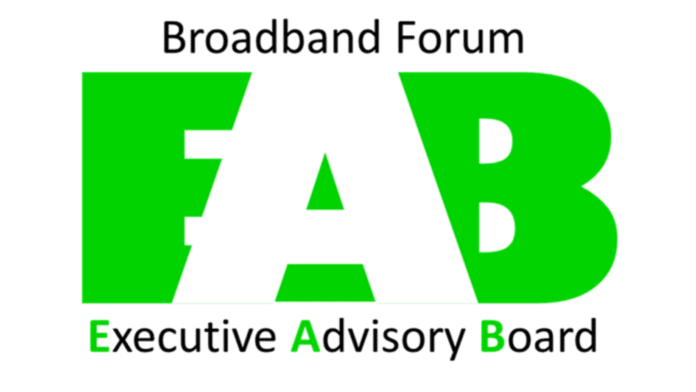 Advertisement
[adrotate banner="23"]
The Broadband Forum has established an Executive Advisory Board (EAB) comprised of major broadband companies from around the world. The purpose of this board is to address the future investment needs of service providers and deliver greater value to residential and business subscribers in the next stage of intelligent, services-led broadband.
The EAB will provide advice to the Broadband Forum's Board of Directors, helping the organization and the broadband industry as a whole gain insight into industry challenges and explore new market opportunities. The focus is on meeting the evolving needs of broadband subscribers, such as gamers, homeworkers, HD video streamers, and users of IoT and smart home devices, by ensuring relevant service quality and experience.
Advertisement
[adrotate banner="34"]
The EAB will not make decisions but will instead offer insights, industry direction, critical thinking, and analysis. The topics on the agenda for the EAB may include making broadband multi-service and multi-customer, application-aware and differentiated broadband, network convergence, security, sustainability, increased network and service agility with Artificial Intelligence/Machine Learning and Software Defined Networking (SDN).
The companies involved in the inaugural meeting of the EAB include AT&T, Deutsche Telekom, Calix, DZS, Ericsson, Fiber Broadband Association (FBA), FTTH Council Europe, F-Secure, Huawei, Lumen, NBN, Nokia, Orange, and Vodafone. The EAB Chair is an independent industry representative elected by EAB members on a biannual basis.
The Broadband Forum is a leading open standards development organization in the communications industry, focused on accelerating broadband innovation, standards, and ecosystem development. Its members include broadband operators, vendors, thought leaders, and observers who shape the future of broadband. The organization has been instrumental in the development of standards and technologies for broadband networks and has played a significant role in the global proliferation and innovation of broadband services.
"It is important to align industry-wide standards with the future investment needs of service providers in order to achieve reduced R&D investment cycles and multi-vendor interoperability, so ultimately we continue to deliver the best broadband services to our customers," said Ahmed Hafez, VP Technology Strategy, Deutsche Telekom. "I look forward to working with my industry peers on the EAB to ensure our future broadband network and service requirements guide the Broadband Forum's strategic direction and work."
The Broadband Forum's projects cover areas such as 5G, Connected Home, Cloud, and Access. Its working groups collaborate to define best practices, enable new revenue-generating services, establish technology migration strategies, and engineer critical device and service management tools in the home and business IP networking infrastructure. The Forum develops specifications for multi-service broadband packet networking, addressing architecture, device and service management, software data models, interoperability, and certification in the broadband market.
For more information: www.broadband-forum.org
Advertisement
[adrotate banner="30"]