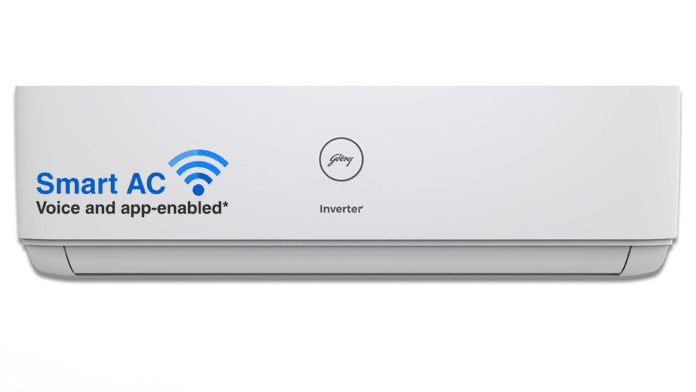 Advertisement
[adrotate banner="23"]
Godrej Appliances offers Air Conditioners, with smart IoT controls. These air conditioners revolutionise the way we cool our homes, as they feature a range of advanced features that make it easy to control the temperature in your home. This new range of air conditioners allows users to have complete control over their air conditioning units from their smartphones, with features such as voice command, temperature and humidity control, and energy-saving mode. With these features, users can conveniently and efficiently manage their air conditioning needs, and save energy in the process. The new range of air conditioners from Godrej Appliances offers a smart way to keep your home cool and comfortable!
The all-new UVCool Technology incorporated in Godrej ACs helps disinfect the air and the surfaces of objects such as fabric, wood, and metal placed in the room where the AC is operational. The UV module is placed inside the AC on the evaporators, emitting UVC rays in the 260-275nm range. This is the optimal wavelength emitted from the UV module, enough to disinfect 99.99%* viral particles, bacteria, fungus and other air pathogens from the surface of the evaporator. Moreover, Nano Coated Anti-Viral filter eliminates 99.9%**+ viral particles from the air to provide safety to the consumers. Its low deration technology makes it superfast even in hot summers.
Advertisement
[adrotate banner="34"]
These ACs are available with a combination of R290 & R32 refrigerants that are eco-friendly with zero ozone depletion potential and lower global warming potential. The Godrej Eon D series air conditioners are available in White, Copper and Rose Gold colour options across e-commerce platforms as well as offline pan India stores.
Advertisement
[adrotate banner="30"]