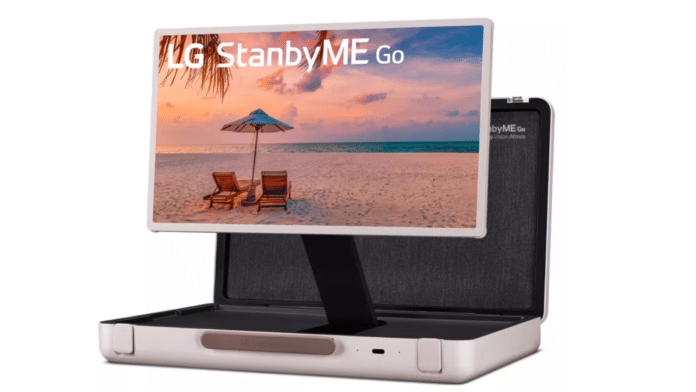 Advertisement
[adrotate banner="23"]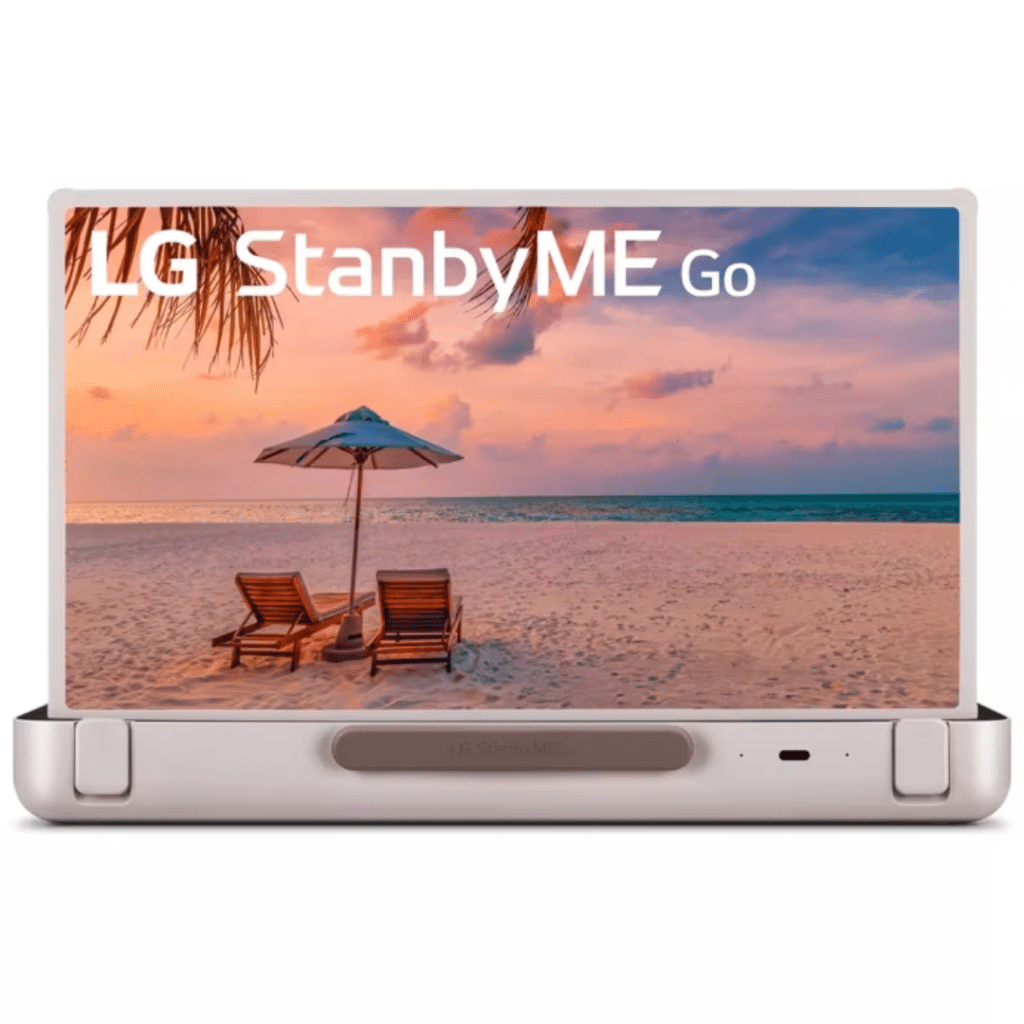 LG has launched the global release of its StanbyMe Go wireless portable display, following its initial introduction in the South Korean market earlier this year and subsequent release in the US. This new device features a 27-inch IPS LCD panel boasting Full HD resolution and a 60Hz refresh rate. The display supports Dolby Vision and HDR10, while its quad-core processor leverages artificial intelligence to enhance picture quality. Additionally, it has the capability to upscale lower-resolution content to nearly Full HD quality. Notably, the StanbyMe Go includes touch support, allowing users to perform actions like swiping, tapping, and zooming directly on the display.
The portable monitor offers up to 3 hours of usage on a single full charge, and its compact design, resembling a briefcase, ensures easy portability on the go. Connectivity options include HDMI, USB, WiFi 5, and Bluetooth 5. The device features AI Sound Pro, which improves the audio quality of movies and music, and it also supports Dolby Atmos. Operating on webOS, the StanbyMe Go provides a user-friendly interface.
Advertisement
[adrotate banner="34"]
In terms of pricing and availability, the LG StanbyMe Go is currently available for pre-order in the US at a price of $999.99. Its expansion into the European market, encompassing countries such as Italy, France, the UK, Spain, and Germany, is set to begin next month. The upcoming IFA 2023 event in September will also feature the StanbyMe series.
Advertisement
[adrotate banner="30"]