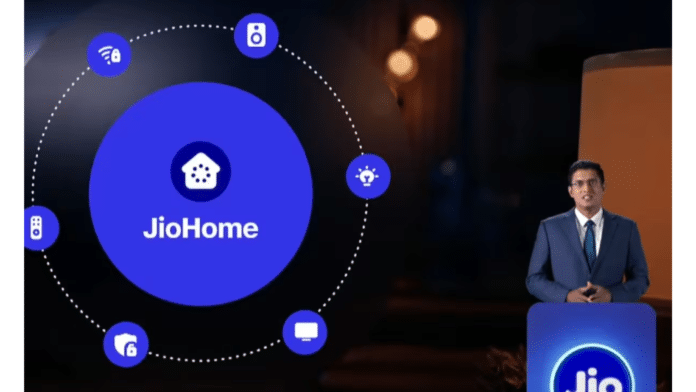 Advertisement
[adrotate banner="23"]
Reliance Jio has introduced its groundbreaking Jio Smart Home Services, aiming to revolutionize the way we control home appliances. In a move that puts it in direct competition with tech giants like Google and Apple, Reliance Jio is also launching Jio AirFiber, a cutting-edge broadband connectivity solution. This comprehensive offering includes Jio Smart Home devices, an entertainment-focused Set-Top Box, and a user-friendly Smart Home app. The JioAirFiber service leverages 5G technology to deliver high-speed internet, overcoming the limitations of traditional last-mile fiber connections. This ambitious initiative is poised to reshape the home experience for Indians.
During the Reliance Industries Ltd's (RIL) Annual General Meeting (AGM), Akash Ambani, Chairman of Jio, emphasized the transformative potential of Jio Smart Home Services in managing and enhancing our living environments. This strategic move places Reliance Jio in direct competition with tech giants such as Google and Apple. Additionally, RIL Chairman Mukesh Ambani announced the forthcoming launch of Jio AirFiber for broadband connectivity, with a scheduled release date of September 19.
Advertisement
[adrotate banner="34"]
The newly unveiled Jio Smart Home devices have been meticulously crafted to seamlessly integrate with both JioFiber and Jio AirFiber services. Notably, a state-of-the-art Jio Set-Top Box has been introduced to serve as a gateway to a comprehensive entertainment universe. This encompasses access to TV channels, streaming content, immersive large-screen gaming, and a variety of digital applications, as highlighted in the report.
Included in this offering is a dedicated Jio Smart Home app, featuring an innovative eRemote for the Jio Set-Top Box. This app also offers the convenience of using your smartphone as a gamepad for an enhanced gaming experience. Importantly, the Jio Set-Top Box boasts compatibility with JioCinema and JioTV+, as well as leading global streaming apps, further enhancing its appeal.
Akash Ambani, the visionary Chairman of Reliance Jio, shared his enthusiasm, noting that more than 80% of data consumption in India occurs indoors. He expressed his excitement about introducing Jio Smart Home Services, which promises to redefine the way we interact with and manage our homes. He also highlighted the evolving landscape of entertainment, shifting from linear to interactive experiences worldwide, with Jio spearheading this trend in India. The Set-Top Box's support for JioCinema, JioTV+, and leading global streaming apps underscores Jio's commitment to transforming entertainment in India and beyond.
Advertisement
[adrotate banner="30"]