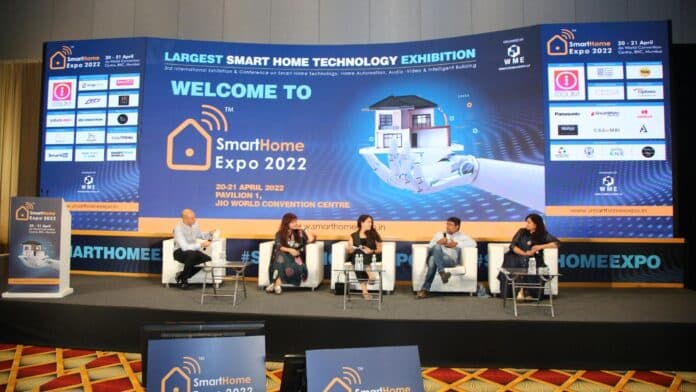 Advertisement
[adrotate banner="23"]
Lighting is one of the most important elements in architecture and interior design. Professionals use light to not just illuminate a space but also to create the right ambience. As this is the most discussed topic in the fraternity, Smart Home Expo took the initiative along with Ar. Surbhi Jindal, Women in Lighting India Ambassador, to curate a panel discussion on the topic: Lighting and Automation: Need of the Hour or Superfluous? This panel discussion was well appreciated for its in-depth analysis amongst the professionals and industry at large. 
For those few who missed out on the panel discussion at the Smart Home Expo 2022, we offer you a cursory view of the panel discussion.
Advertisement
[adrotate banner="34"]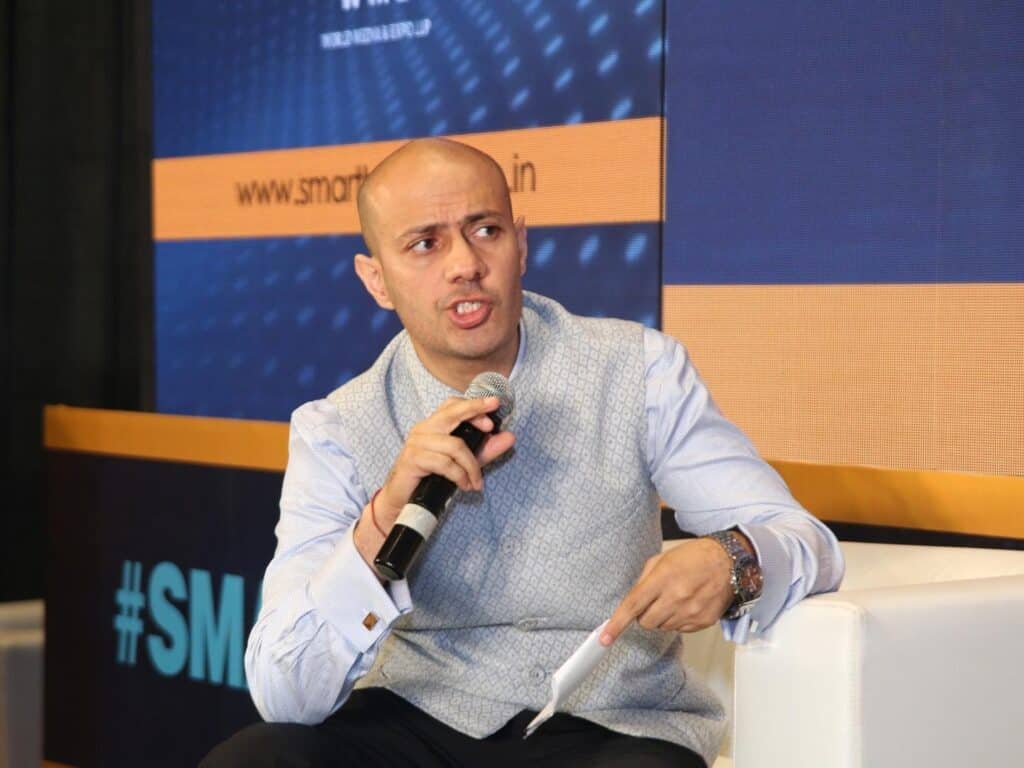 Moderated by Ar. Maneck Tandon, Partner, ATPL Lighting was joined by other esteemed panelists dignitaries Ms. Nisha JamVwal, Partner, Nisha JamVwal Designs, Ar. Tannvi Gupta, Chief Architect, Reliance Industries Ltd., Zubair Ahmed, Managing Director, Studio Plus and Tripti Sahni, Design Principal, Studio Trace.
Ar. Maneck started with a brief introduction on how the industry has transformed from aqueducts to windmills. And how mankind has always tried to figure out ways to make things easier. Today, automation is ingrained in almost all forms of production and fabrication for the last few years. The automation bug seems to have followed us everywhere from workspaces to home. So now it is for us to figure out `Is automation a way to help us simplify and declutter our lives or drown ourselves by an excess of apps and remote control our existence?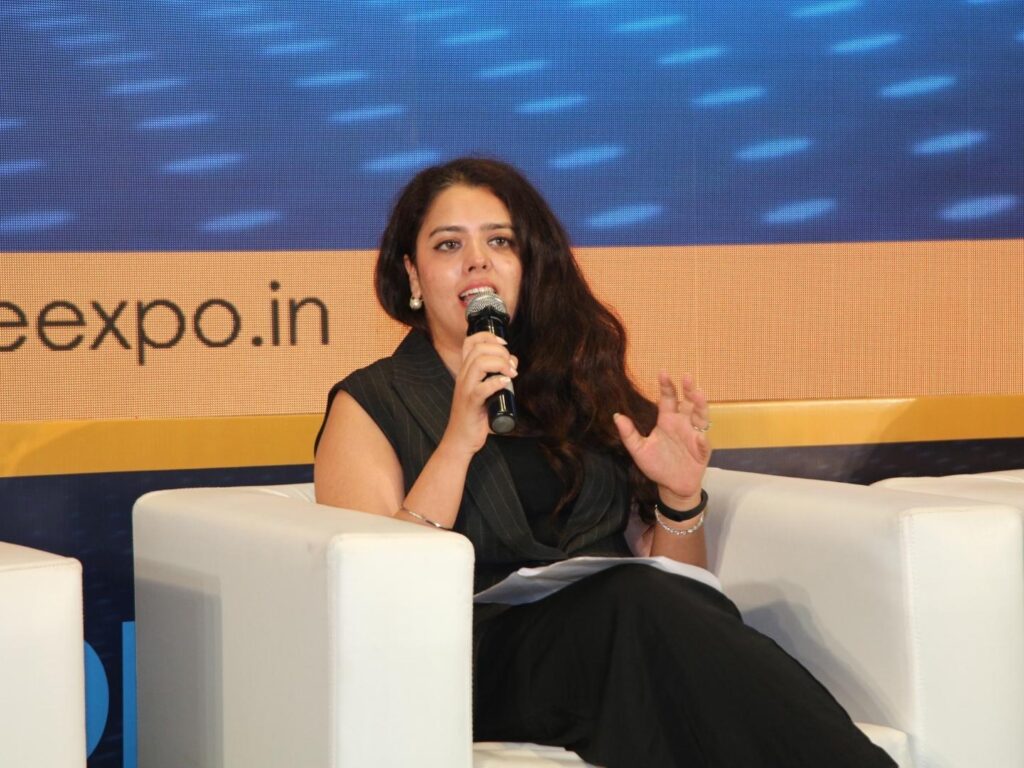 He opened the discussion to a larger audience, as he believed that the discussion should not be restricted to professionals but should also include the end-users of the space making the entire discussion a very interesting and interactive session for the audience.
Maneck opened the discussion by asking the panelist, What's your opinion on Building Automation? Do we need it, is it practical or just sounds good on paper and a nightmare to deal with on the practical side of it?
Voicing her opinion Tannvi Gupta said, "Large scale projects should adopt building automation systems for the benefits they provide to the entire project. For example, we have adopted the latest automation systems for the Jio Centre and that has helped us offer flexibility in terms of functioning and smooth operation of this huge space. Plus, it has also helped us saves a lot of money, and also provides comfort. If automation systems are integrated after studying the requirement and usability of a space, Smart Automation can be a boon for any project."
Exploring another aspect of Smart Automation systems Maneck asked Nisha JamVwal, "What's her reaction, when a client comes up to her and says they want everything automated, right from Alexa, Siri, the air conditioning lighting, audio, video security, does that excite you? Or it's like, oh my God, what have I got into, what's your reaction?
Nisha very enthusiastically said, "I have a fascination for technology. When a client comes with an open mind to adopt technology, I appreciate that because I think we are born in an age of technology and there is so much to learn. I think we all need to embrace technology. Recently, on my visit to a techie hotel in China. All the activities were handled by a Robo. Right from housekeeping, to lighting all activities were technology-driven. But I also want to highlight the fact that when the same technology is overused without understanding the function, it can be a major challenge sometimes."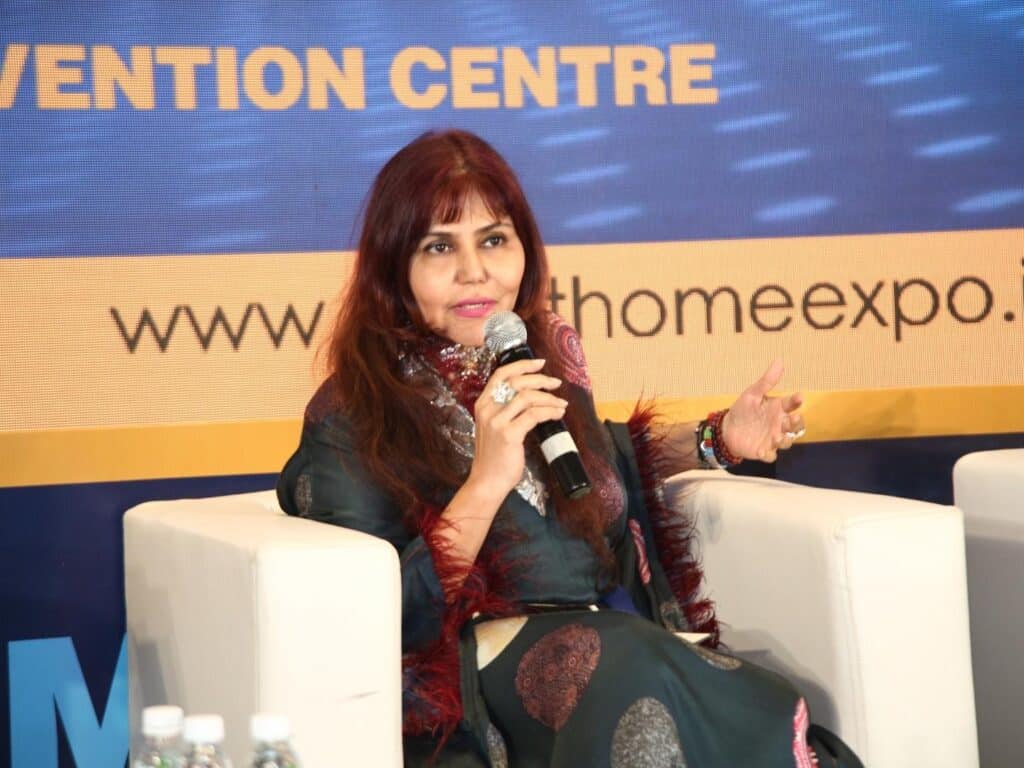 Nisha further highlighted the fact that the approach to such technology is different for different age groups. "It is like a double-edged sword, where we have to consider the senior age group while designing a project. We have to create a user-friendly design for the senior citizen, who is still learning how to use a mobile phone. But at the same time, we need to change with time and have to be receptible to new technology. It is all about striking the right balance"
Maneck asked Tripti Sahni: You're an architect and a lighting designer, how important is automation and the presence or lack of it in your design process? When you visualize a project, do you visualize the light first and then automate it or are they sort of gel together? What's the process?
Tripti Sahni explained her thought process said, "Automation is definitely a part of the entire process, but for me it's secondary. I think the first step when I design the lighting for any space is trying to understand the context. What's the scale of the space, the individual using the space and also the age group using the space. It also depends on the what is the purpose of the space?  Because each individual belonging to a different age group and will have a different requirement." 
Adding her views on striking the right balance Nisha said, "Automation is equally important, but there has to be a balance. People should be educated to use the technology and the designer has to study the requirement of the client before offering solutions to their client?
Maneck asked Tannvi: Does the need to automate depends on the scale of the project? How do you as an architect approach the space?
Tannvi expressed her views and said, "The scale is secondary, the end-user should be the focus when designing."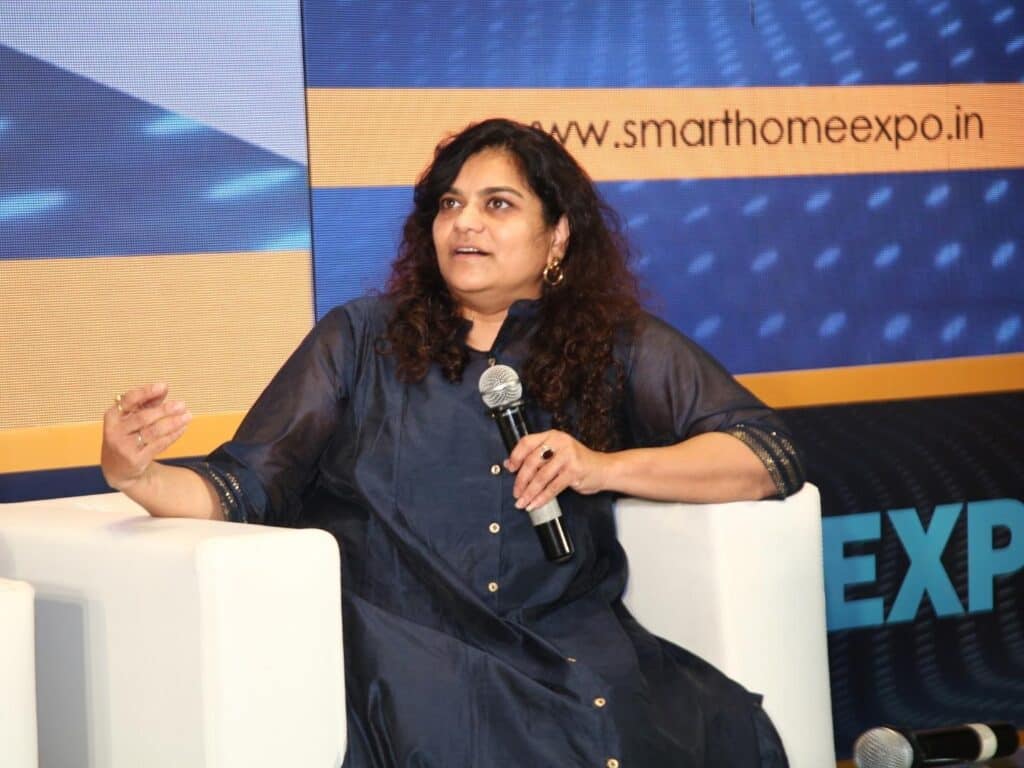 Maneck asked Zubair Ahmed, What is his preference Monolithic platform or a decentralized autonomous system? What do you think is more practical?
Adding his views on the same Zubair Ahmed said, "Depends on the scale of the project. If you're doing a very large project, you still would like to have a wired system, which has firewall security, all of that built into it. It's, pretty much all wired up and it's controlled through a building management system. For large-scale projects yes, wired systems are preferable but for home, you can opt for Wi-Fi-enabled systems because basically in residential systems you want to be in control of things. But again, keeping the end user's age group and preference is an important deciding factor in this whole process. After all, you are building that space for him so his preference should be a priority when deciding. I personally, would prefer a wired system. But then again, we need to make it more secure so that somebody doesn't breach it.
Speaking on maintenance and compatibility Tripti Sahni said, "Maintenance is a major challenge and compatibility is a major issue. So, if these things are resolved a lot of things can be sorted. For bigger projects, we do need automation systems especially urban plazas which are used by a lot of people from different walks of life.
Further adding insight on the same Tannvi adds, We need to have a unified system in place from where you can control everything. It's very important that though each space is designed individually, there should be a unifying platform so that the end-user can actually control it from a single point. And he'll be able to take care of all the issues that you are bringing up.
Maneck asked Trupti, If ever she has come across a situation, where she would not recommend automation, and if so, why?
Trupti said, "I think they're quite a few areas where we don't need to automate. It's definitely not necessary for example, in smaller homes. If you design with care and follow a hierarchy of wattages and brightness levels and use old-school zoning and dimmers, you would get the same impact, as the high-end automation systems. However, when you scale it up and you look at projects, you need an automation system. The other areas where automation is definitely required but also has its drawbacks is when you're designing monuments or when you're designing public spaces, often the lights malfunction."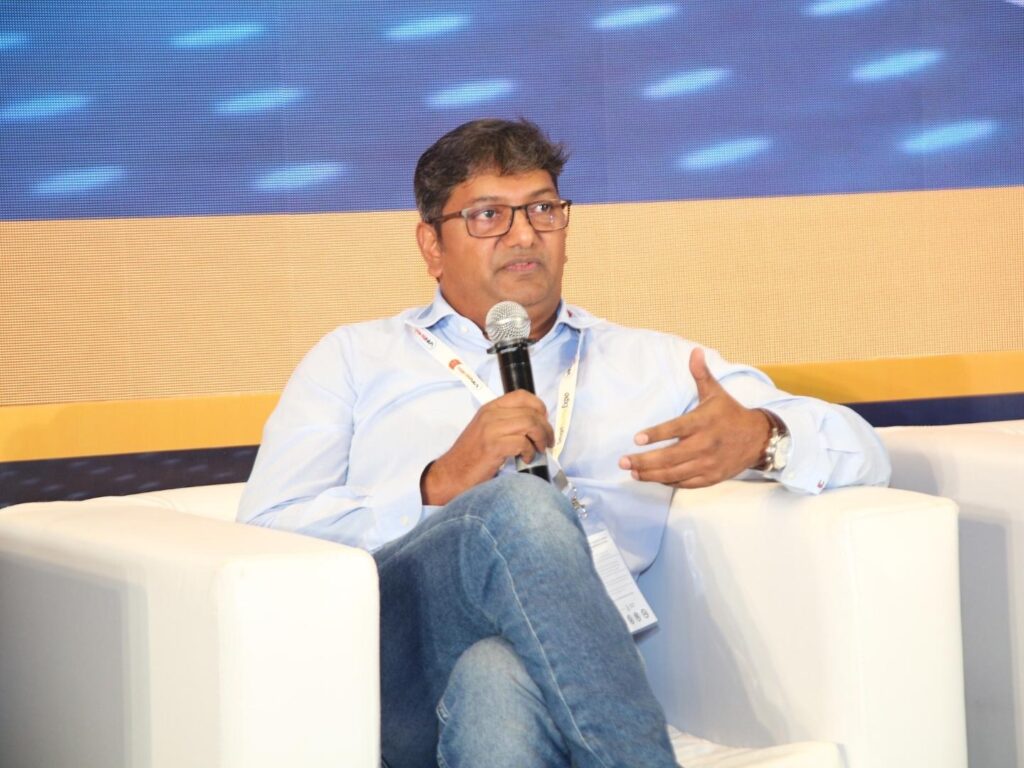 Further adding his insight Zubair said, "I started using automation 18 years ago. I have used brands like ABB and Schneider, which were wired. You could control everything through these switches. Technology has come a long way and people have embraced it. But now that we have adopted technology, the focus of the brands should be to simplify the use and they should work towards providing a reliable backup service. Today, we have various brands but we need a reliable backup service option.
Maneck asked the panelist What do they think about the future of automation?
Zubair: This is a very tricky question. I mean, I think the operating systems like Apple and Google
are going to control the entire world.
Tripti: I said gradually people will realize its importance and would want automation systems integrated into their homes.
Maneck concluded the session by saying technology is evolving rapidly. However, end-users will shape the market. We as designers need to stay abreast, not only of the technological developments but also the way people respond to them. Some may choose to restrict automation to lighting and some may decide to adopt the latest automation systems. But I think it's safe to say the future is `Automated', but within that, whether `less is more' is up to an individual. He thanked all the panelist and the audience.
After a well-deserved round of applause from the audience, each panel member was graciously thanked, and they received a token of appreciation from Surabhi Jindal.  
Advertisement
[adrotate banner="30"]