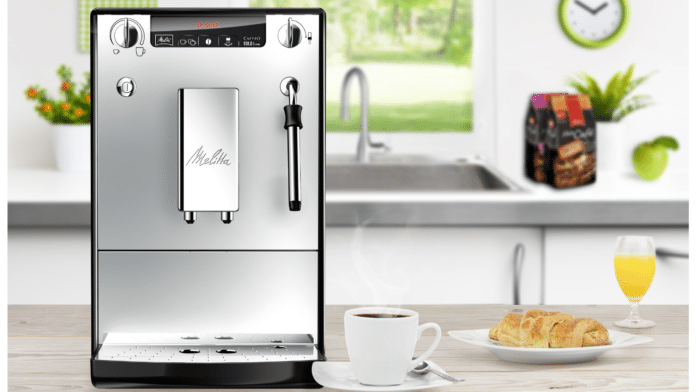 Advertisement
[adrotate banner="23"]
Silveor Lifestyle India LLP Established in 2019 has over the years established itself as a reliable premium lifestyle brand in both the National and International markets. The brand Melitta® stands for the expert balancing of tradition and modernity – with the goal of offering extraordinary coffee enjoyment in harmony with the heartbeat of the times. In its over 100 years of company history. Melitta is inventing products that make everyday life for people all over the world more enjoyable, more pleasant and simpler
Melitta Barista TS Smart Automatic Coffee Machine
Advertisement
[adrotate banner="34"]
The Barista TS Smart coffee machine lets you prepare 21 coffee specialties straight from your smartphone using the Melitta® Connect App. It has two bean chambers, one automatic and the other manual. This means that you can automatically prepare delicious coffee using our prepared recipes, or create one of your recipes using the manual bean select chamber.
Product Highlights
Melitta Barista Ts Smart coffee machine fulfils all your coffee wishes. The four classics espresso, café crème, cappuccino and latte macchiato can be selected with just a light touch. Using the menu, one can choose from another 17 varieties of coffee, such as flat white, ristretto, americano or espresso. It remembers your coffee preferences. With the 'My Coffee Memory' feature you can set your favourite coffee specialities without having to study IT. With the Melitta® Connect App many of the features on your coffee machine can be managed with your smartphone. For example, appliance settings can be managed conveniently and personal My Coffee Profiles can be programmed and saved. Practical tutorials assist you with cleaning and maintaining the appliance. The whole brewing unit can be removed and is easy to clean. This makes the inside of the machine accessible too, so it can also be cleaned easily.
Key Features 
My Coffee Memory
Automatic cleaning and descaling programme
All-in-One outlet with LED lighting
The high-resolution TFT colour display with One Touch
Melitta® Connect App coffee machine can be managed with your smart phone.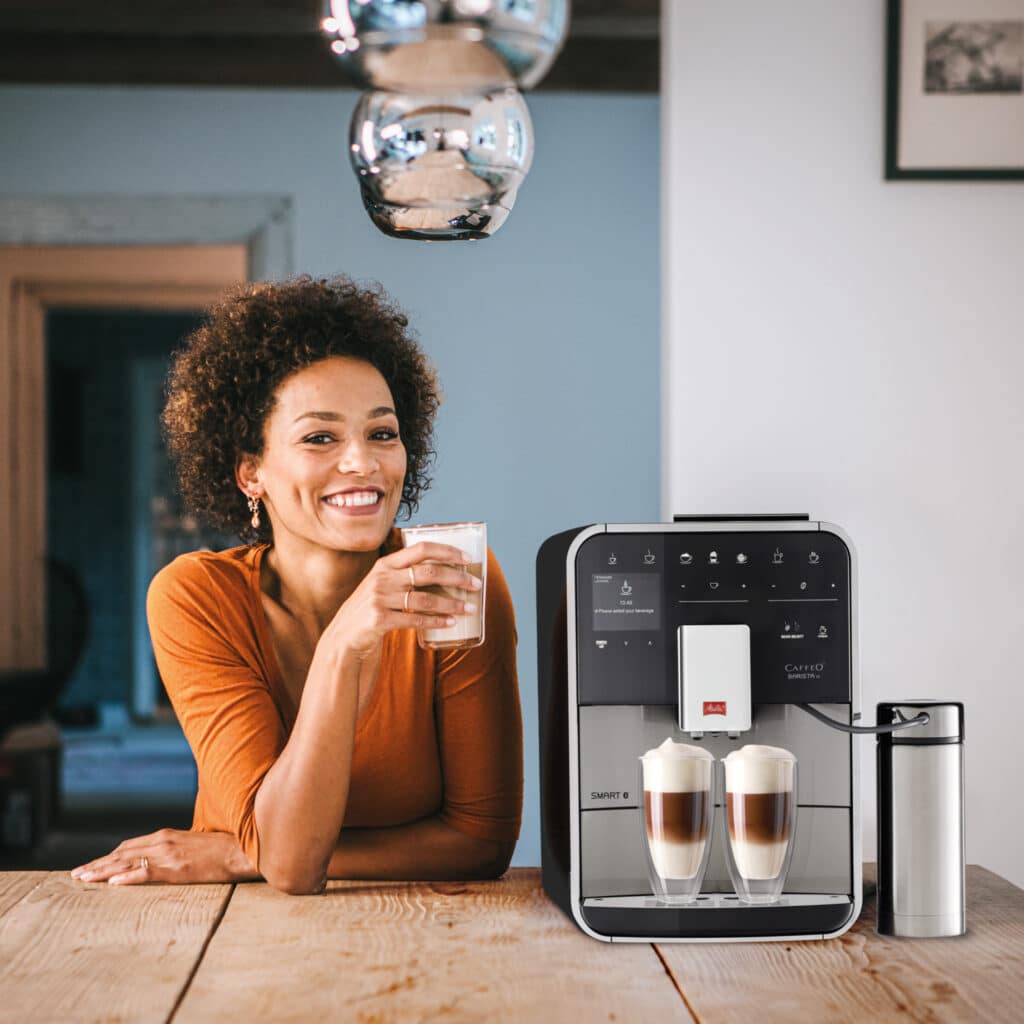 Melitta Solo and Milk Bean To Cup Coffee Machine
With the Melitta Caffeo Solo & Milk, you'll be getting a very compact, fully-automatic espresso machine for your home. Adjust the strength, temperature, and amount of coffee to your personal taste. Use the steam wand to froth milk to make a cappuccino. Warm up your cups on the warming plate on top of the device to keep your espresso hot for longer. The brewing unit can be disassembled so you can easily clean the different parts.
Product Highlight
Enjoy your daily coffee just the way you like it, Choose between an expresso or an americano, Suitable for cups up to 13.5 cm (5.3 in) thanks to height-adjustable coffee outlet Genuine fresh coffee enjoyment cup after cup thanks to the Aroma-Extraction-System for maximun coffee enjoyment, 3 settings for adjusting coffee strength, Double-cup mode Preserve the machine and coffee taste with automatic cleaning and descaling, Compatible with Melitta filter cartridges, Easy to clean interior thanks to the removable brewing unit
Key Features 
Height-adjustable coffee outlet
Aroma-Extraction-System for maximun coffee enjoyment 
Three settings for adjusting coffee strength and Double-cup mode
Programmable automatic shutdown
Removable brewing unit
Melitta fully automatic coffee machine available all over India
Advertisement
[adrotate banner="30"]