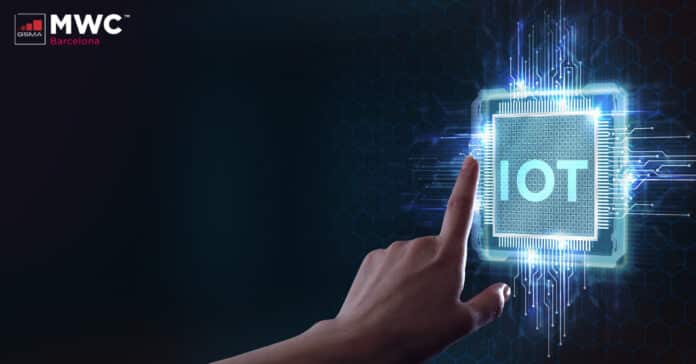 Advertisement
[adrotate banner="23"]
Tuya Smart a global IoT cloud platform, held an exhibit at the Mobile World Congress (MWC) held in Barcelona-Spain. This year's exhibit (from June 28th to July 1st 20201)demonstrates Tuya Smart's cellular and Bluetooth communication capabilities. Also showcasing the Company's range of new connectivity solutions to developers.
With the theme of "Intelligent Interconnection Brings New Opportunities," the Tuya Smart exhibit aims to attract thousands of IoT enterprises from all over the world. They offer one-stop solutions for developers building IoT-enabled personal transporter and tracking devices that are compatible with various protocols including Bluetooth, NB-IoT, GPRS, and LTE Cat 1.
Advertisement
[adrotate banner="34"]
Presently, outdoor IoT devices rely on cellular connectivity to operate. Tuya Smart's ecosystem enables outdoor products in categories such as smart mobility, smart positioning, smart energy, professional lighting, industry and agriculture, and security monitoring. A Mobility App is developed to provide consumers with a better experience.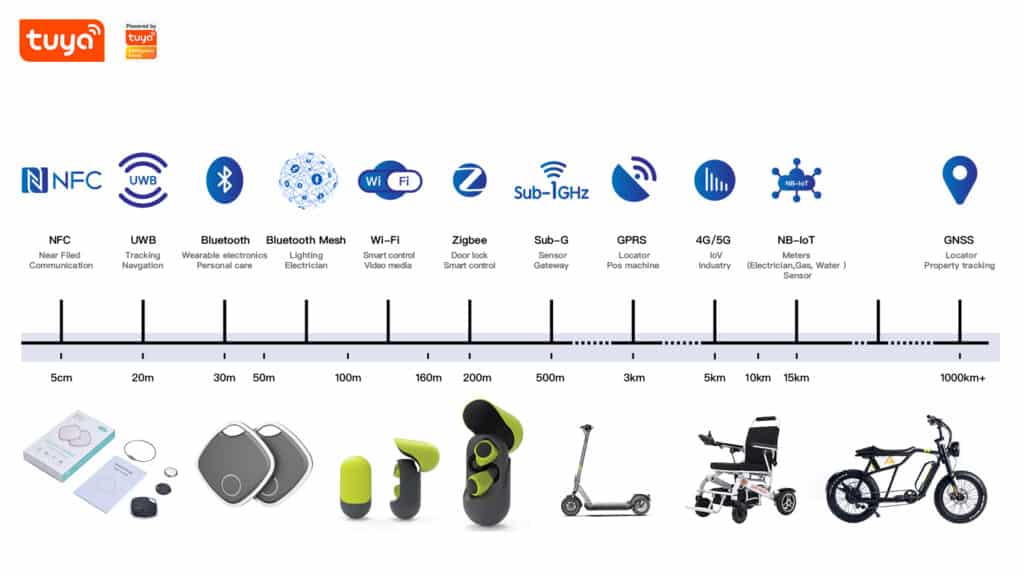 Tuya smart's cooperation with 1NCE, a major European IoT cellular network carrier allows Tuya Smart to scale up its cellular IoT connection service. Abling Tuya Smart to further support developers with outdoor device solutions and provide them with more efficient IoT solutions at reduced prices.
"Cellular communication for the Internet of things enables a vast range of use cases and therefore allows for the development of much more flexible and independent indoor to outdoor application scenarios," said Alexander P. Sator, CEO and Founder of 1NCE on the partnership.
In Bluetooth connectivity, Tuya Smart has launched Bluetooth finders, Bluetooth earphones, and a range of other devices. Tuya Smart supports point-to-point, Bluetooth mesh, broadcast Bluetooth, and other connection modes of Bluetooth protocols.
In addition to cellular and Bluetooth capabilities, devices integrated with Tuya Galaxy Link have strong connectivity, high-end performance, and low power consumption. Tuya Galaxy Link enables the dynamic switching of two roles between a standalone product and gateway, ensuring the stability of the network.
Tuya Smart also teamed up with SETIC (Sino-European Technology & Innovation Cooperation), ENRICH (European Network of Research and Innovations Centers and Hubs), University of Leeds, and SPI to establish the European AI Business Alliance (EIBA), a non-profit organization for information exchange and sharing among industry players.
"Congratulations on the founding of the European Artificial Intelligence Alliance (EIBA). The EIBA will for sure help foster the entire IoT ecosystem and speed up the application of the state-of-the-art IoT technology through our concerted efforts," said Eva Na, CMO from Tuya Smart.
Dr. Mark Mon-Williams, a Turing Fellow at The Alan Turing Institute (the UK's National data analytics center),also a professor of Cognitive Psychology, University of Leeds, has shared a video congratulating the establishment of EIBA and will join the expert advisory committee of EIBA.
Sara Medina of Board of SPI said, "I would like to congrats on the launching of EIBA and am very happy to be the joint-launching partner. We will help European enterprises, academic institutes, and alliances to connect and cooperate better and faster in IoT-related industries."
Athena Wang, founding partner and VP Operations of SETIC and ENRICH in China said "Congratulations on the launch of EIBA. SETIC is honored to be one of the joint-launching partners. We will carry on our work to support European and Chinese enterprises, academic institutes, in alliance to connect and cooperate deeply in IoT-related industries."
About Tuya Smart (Tuya Inc.)
Tuya Smart is a global leading IoT cloud platform with a mission to build an IoT developer ecosystem and enable everything to be smart. Tuya has pioneered a purpose-built IoT cloud platform that delivers a full suite of offerings, including Platform-as-a-Service, or PaaS, and Software-as-a-Service, or SaaS, to businesses and developers. Through its IoT cloud platform, Tuya has enabled developers to activate a vibrant IoT ecosystem of brands, OEMs, partners, and end-users to engage and communicate through a broad range of smart devices.
Advertisement
[adrotate banner="30"]