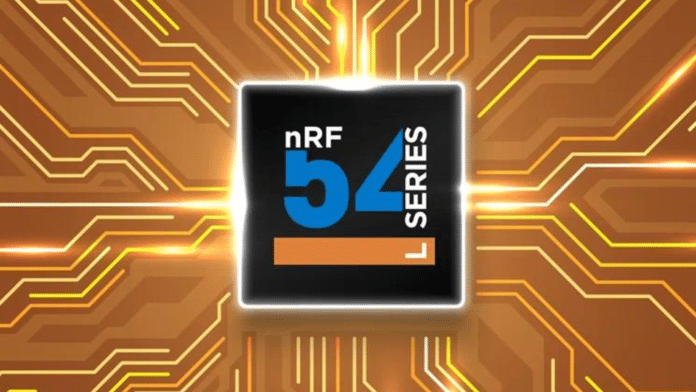 Advertisement
[adrotate banner="23"]
Nordic Semiconductor, a renowned leader in low-power wireless IoT solutions, is making waves with the release of its nRF54L Series, marking the fourth generation of Bluetooth® Low Energy Systems-on-Chip (SoCs). This significant addition sets a new benchmark in performance, efficiency, and security, succeeding the immensely popular nRF52 Series, which has seen billions of SoCs delivered to satisfied customers since its debut in 2015.
The inaugural SoC in the nRF54L Series, the nRF54L15, is tailored for the next generation of wireless IoT products. It's designed to meet the needs of various sectors, including medical/healthcare, smart home, industrial IoT, VR/AR, PC accessories, remote controllers, gaming controllers, and a multitude of other IoT applications. Complementing this, Nordic Semiconductor recently announced the nRF54H Series, catering to IoT products that demand superior processing power and extensive memory capacity.
Advertisement
[adrotate banner="34"]
Svenn-Tore Larsen, CEO of Nordic Semiconductor, proudly stated, "With the nRF54L Series, Nordic reinforces its position as the world's leading Bluetooth LE company and a leader in low power wireless IoT technologies in general. The new series will allow thousands of customers to markedly raise the performance and extend the battery life of their end-products while coming up with even more innovative designs."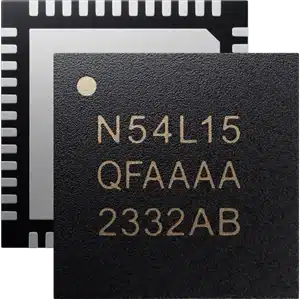 The nRF54L Series boasts a groundbreaking hardware architecture, utilizing TSMC's 22ULL® (22 nm) process technology, while the nRF54H Series uses GlobalFoundries 22FDX® (22 nm) process. By partnering with two wafer suppliers, Nordic enhances supply chain flexibility, addressing the challenges posed by events such as COVID-19.
The nRF54L15 SoC is armed with an Arm® Cortex®-M33 processor clocked at 128 MHz, offering twice the processing power of the nRF52840 SoC while conserving energy. With 1.5 MB of non-volatile memory and 256 KB of RAM, it can seamlessly run multiple protocols concurrently.
Kjetil Holstad, EVP Product Management at Nordic Semiconductor, emphasized, "With the nRF54L15 we deliver what's expected by a modern Bluetooth LE SoC, with increased performance and memory, and reduced power consumption making it a future-proof choice for your needs."
Recognizing the growing importance of IoT security, the nRF54L15 SoC incorporates advanced hardware and software security features. It's designed for PSA Certified Level 3, the highest in the PSA Certified IoT security standard, offering services like Secure Boot, Secure Firmware Update, Secure Storage, integrated tamper sensors, and hardened cryptographic accelerators against side-channel attacks.
The nRF54L15's world-class multiprotocol radio enhances the RX and TX capabilities, supporting Bluetooth 5.4 features, Bluetooth Mesh, Thread, Matter, and future Bluetooth specification updates. Energy efficiency is a priority, with substantial improvements in radio power consumption, enabling more compact batteries or extended battery life. A Global RTC (real-time clock) peripheral further enhances energy savings.
The nRF54L15 is now available for sampling in various packages, catering to designs with stringent size constraints.
For More Information: www.nordicsemi.com
Advertisement
[adrotate banner="30"]