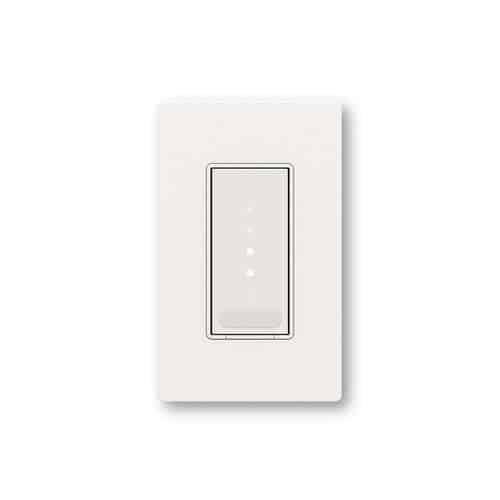 The inventor of the Orro Smart Living Systems, Orro, has recently unveiled the Orro S switch, a new addition to the company's product line. The selling price per switch is $149. Like the company's flagship touchscreen and voice-enabled Orro One switch, it offers a human-centric, automatic lighting experience. Also, Orro S is quite affordable and is accessible to any budget. The company's revolutionary devices unlock new revenue opportunities for home builders, integrators with an easy-to-install and easy-to-sell format. The Orro S is a sensor-enabled, intelligent dimmer that responds with the perfect amount of lighting by detecting motion, sound, and light. Simultaneously, the system learns and adapts habits based on that of the users, while reducing lighting usage by 80%, approximately. The Orro S can be used independently or in conjunction with Orro One, making the product ideal for anyone looking to benefit from Orro's Smart Living System without the added smart home control features.
"With the addition of Orro S, we believe we have the most versatile, intelligent lighting and whole-home control system available, now for any home and budget," said Colin Billings, CEO, Orro. "Our company mission includes making homes more peaceful, happier, and healthier places to live and work, through lighting that's in tune with our exact needs and natural rhythms. With Orro S, we're bringing this experience to more rooms and a wider range of projects", adds Billings.
Advertisement
[adrotate banner="34"]
Also, the product can be previewed at the National Association of Home Builders' upcoming International Builders Show, in booth W5787.

About Orro Smart Living Systems
Orro's mission is to make home a brighter, happier, and more peaceful place. They believe technology has the power to make the small moments at home even better. After all, it's the small moments that often leave the biggest impressions. Orro sees a future where home is a place that not only welcomes but takes care of one's needs. It understands and intuitively makes things easier by adapting to the needs. While they've started with an intelligent light switch and are creating ways for any home to support a happier and healthier life. For more information, please visit https://getorro.com/
Advertisement
[adrotate banner="30"]