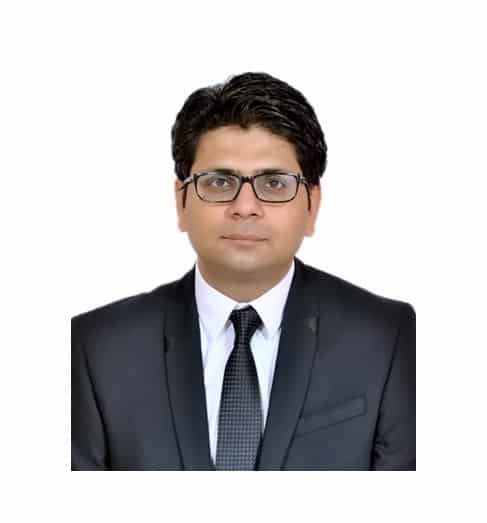 –In conversation with Sharad Kapoor, Director & Head of Smart Residential, ASSA ABLOY Opening Solutions SAARC
Yale, a part of ASSA ABLOY Opening Solutions SAARC, has been addressing the needs of the consumers for the last 181 years and hence, the brand has closely observed the transformation in the security needs of consumers for nearly 2 centuries now. "Yale is thriving in today's competitive market by constantly evolving and upgrading itself with the rapidly advancing technology, while keeping closer to consumers and considering their needs and wants, by innovating thoughtfully", discloses Sharad Kapoor, Director & Head of Smart Residential, ASSA ABLOY Opening Solutions SAARC.
Advertisement
[adrotate banner="34"]
How does the Yale smart door locks keep our home and belongings safe?
We have worked on products which has convenience factor for the users. The smart locks are developed and tested as per the environmental conditions, at the same time can be integrated easily with various smart home solutions to provide users feel secure and convenient. Also, the smart locks can be easily monitored and controlled remotely through the mobile app, Yale Access. So physically wherever you may be, you will have control over any activity happening at your door.
Yale Access account is protected by 2-factor authentication meaning that on top of your password, you will be required to verify your identity with either an email or phone number. Our Yale Smart Lock uses Bluetooth Low Energy (BLE) technology encryption. On top of the security offered by Bluetooth, we use AES 128 and TLS encryption commonly referred to as bank-level security. If you lose your phone, you can disable your Yale Access app and all virtual keys at any time.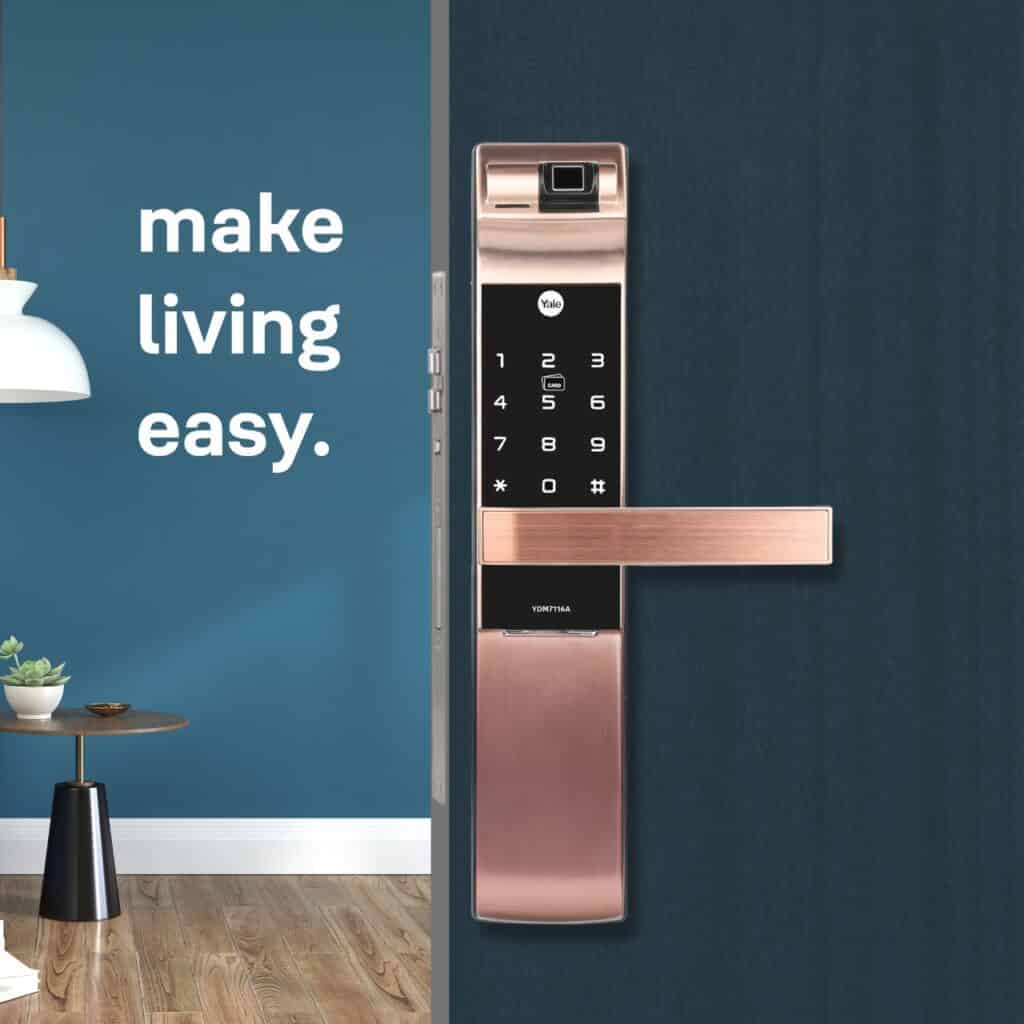 Why is Yale a leader in the future of smart security systems?
Yale is focused on providing its consumers with a feeling of security while they are in or away from home while keeping ease of usage and convenience at the core. We are not only focusing on smart locks but also providing a seamless cohesive experience with our range of smart home alarms, smart home Wi-Fi cameras, smart cabinet locks.
Keeping our focus on interoperability, ASSA ABLOY has also entered a partnership to expand its Connectivity Ecosystem. As partners in the Connectivity Ecosystem, we are putting our expertise and data at the service of solutions to help consumers feel safer and more comfortable at home. We are also addressing specific touchpoints like door handles, access code panels and door entry systems, which with the newest Yale Smart Locks a completely touch-free solution is possible.
Why do so many existing Yale customers commend this solution for your home needs?
We are one of the most trusted brands globally and we offer a wide range of smart products giving consumers the freedom to choose the right solutions based on their needs. Be it product features, aesthetics, functionality or most importantly customer experience with post-purchase support- we encompass all the requirements from the wish, want & need i.e. the three levels of customer desire.
Another key differentiator is the 3-year warranty cover that we provide for our range of Smart Locks which further inspires the confidence and trust of consumers in the adoption of Yale products.
All these products/solutions are supported strongly with our service network available pan India. We provide free installation services of our products and at the same, our skilled engineers are available for any emergency breakdown round the clock.
Advertisement
[adrotate banner="30"]