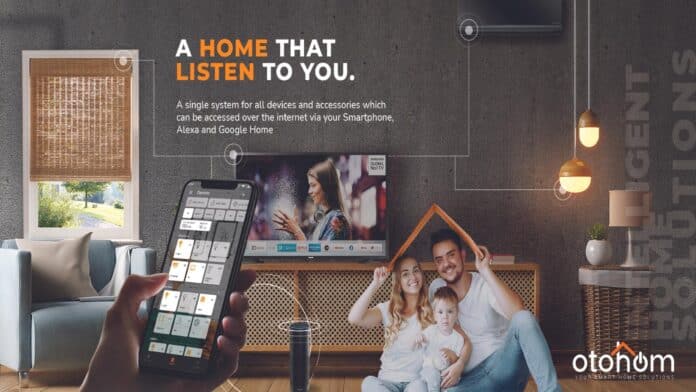 Advertisement
[adrotate banner="23"]
Sponsored Content
Getting to Know Otohom
Advertisement
[adrotate banner="34"]
Otohom is a subsidiary of Lanware Solutions, a technology integration firm at the forefront of digital transformation by developing cutting-edge, world-class software for clients worldwide. Lanware uses a 360° strategy to bring fast, trustworthy, and exceptional services to consumers, from hand-held devices to remote access, services to goods, and hardware to software.
Having established itself as a force to be reckoned with in the industry, Lanware has a proven track record in the design and development of enterprise-scale systems, as well as extensive expertise in bringing innovative electronic products from concept to market. Lanware's expertise spans from Enterprise Application Development and IoT to Embedded Systems and Robotic Process Automation.
Lanware wants to be known worldwide as a partner in technology and talent, where partnerships are built on trust, and innovation is a top priority.
Otohom is passionate about making people's lives easier and more comfortable by bringing intelligent technology solutions to residential and commercial areas, thanks to its expertise in home and building automation systems gained over the last five years. Its unrivaled design and installation track record, quality par excellence, customer-centric approach, and various offerings make Otohom a fine choice to experience the advantages of technology solutions for home and office that are genuinely "Made in India."
Let's explore the world of Otohom to understand how residential and commercial automation can add value to human lives.
Products by Otohom :
Easy Access Automation is the one term that best describes Otohom. It is an automation platform that helps connect essentials at home or office.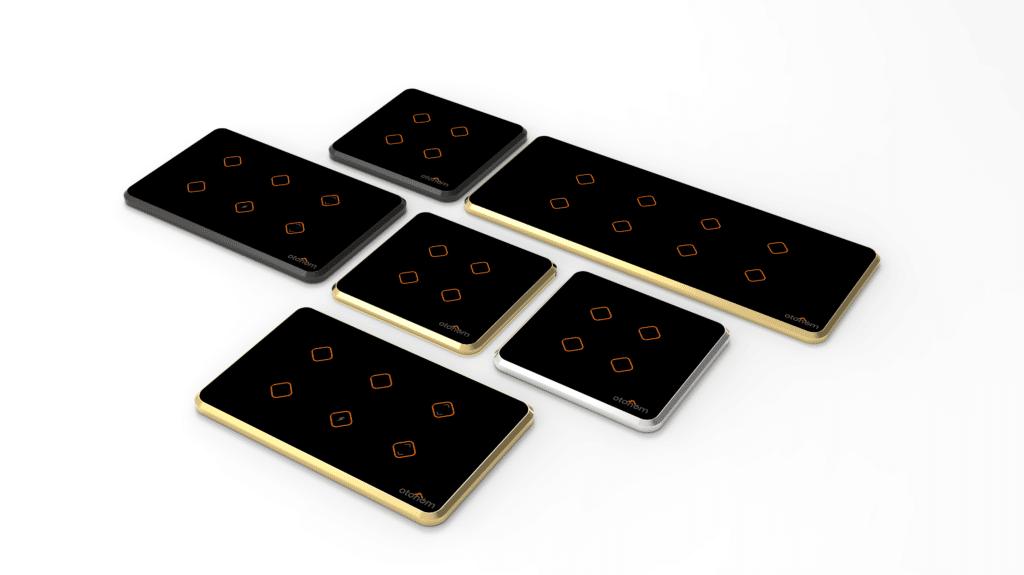 The products from Otohom come in different colors and have a capacitive panel that feels like a feather touch. They are modular and come in standard switch plate sizes. Controllable with or without a remote, the switch can be operated by touch, mobile, app, voice, or remote, making it accessible over the web, mobile, Alexa, or Google Home. It enables mood lighting and appliance scheduling in advance. It can be integrated into existing wiring with compatibility for three-phase and inverter lines. Otohom presents a one-of-a-kind combination of elegance, beauty, and functionality.
The Elegenta Series comes with curved edge glass, multiple switch combinations without needing rewiring, and an easy installation process. The Eco-Series has a modular design with a glass touch panel and is available in various combinations, standard fitting boxes, and plate sizes.
New Product Announcement!!
Otohom's existing premium product line will complement the Grande, a new series with ground-breaking technology. With 2.5D edge glasses, an elegant aluminum frame, secure cloud architecture, and personalized data protection, Grande is the only Indian Standard OEM and ODM. It would cater to the demands of the big players in the market.
Otohom would fill this gap in the Indian market through Grande by offering superior quality, made in India products supported by the most outstanding technological competence, replacing the current suppliers who are Chinese companies. Otohom aims to be the OEM/ODM for some of the most reputed brands in the country over the next few years.
Advertisement
[adrotate banner="30"]