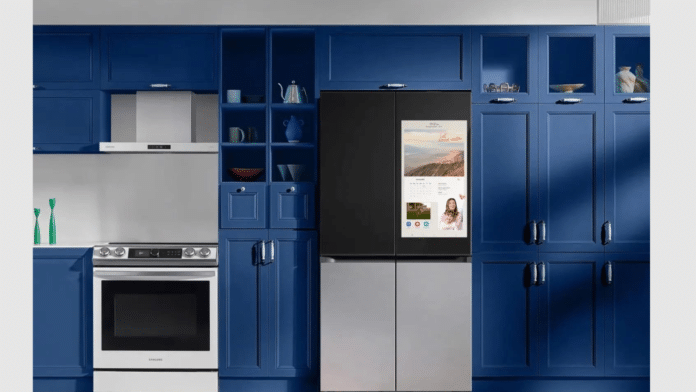 Advertisement
[adrotate banner="23"]
Samsung and LG announced at IFA 2023 that their smart home apps will soon be able to control each other's appliances and TVs. This collaboration is part of the Home Connectivity Alliance (HCA), an industry coalition founded in late 2021, with Samsung as one of its founding members.
By the end of 2024, LG's ThinQ app will notify you if you leave the door of your Samsung Family Hub smart fridge open, and Samsung's SmartThings app will be able to schedule a delicate wash on your LG washing machine. This cross-brand functionality will also extend to controlling each company's TVs with competitors' apps. The HCA aims to provide cross-brand connectivity specifically for large appliances, using cloud-based communication to allow Wi-Fi-connected appliances to communicate with each other.
Advertisement
[adrotate banner="34"]
This cloud-based implementation is one of the reasons why HCA decided not to join CSA and Matter from the start, even though the two organizations share a common goal. Samsung notes that while they support the new open smart home standard Matter, the company focuses on ensuring that the appliances already in people's homes can connect to the smart home and not require new hardware.
Therefore, HCA's mission is to simplify smart home management by allowing users to control all available home appliances from different brands with a single app. This includes washers, dryers, refrigerators, ovens, robot vacuums, TVs, and HVAC systems. However, users will still have to use the manufacturer's app for initial setup. Samsung and LG plan to launch this feature in the fourth quarter in eight countries: Korea, the United States, the United Kingdom, Germany, France, Italy, Spain, and Turkey.
One of the key benefits of such interoperability will be energy savings. If all appliances can transmit data to a single app, it will be easier to monitor energy consumption and implement energy-saving features. Energy management is planned in version 2.0 of the HCA specification, which is due in 2024 and should include chargers for electric vehicles. Initially, only LG, Samsung, and Vestel are implementing this compatibility, but it is planned to gradually expand it to other types of electrical appliances.
In addition, this interoperability is limited to appliance manufacturer apps such as SmartThings and ThinQ and will not be available on other smart home platforms such as Apple Home, Google Home, and Amazon Alexa.
For More Information: https://homeconnectivityalliance.org/
Advertisement
[adrotate banner="30"]