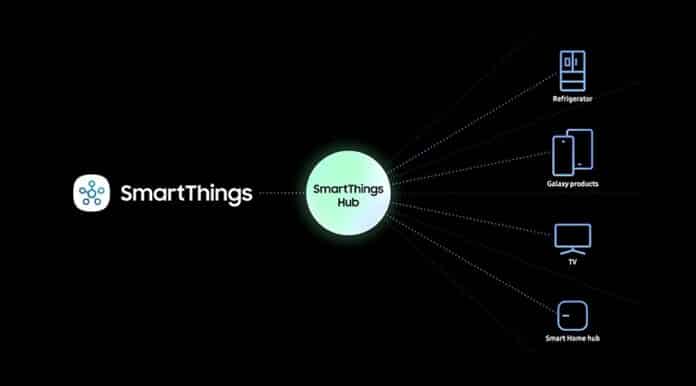 Advertisement
[adrotate banner="23"]
Samsung SmartThings has recently disclosed more details about the integration of SmartThings Hub software into select 2022 Samsung Smart TVs, monitors and family hub refrigerators at CES 2022. The consolidation ensures seamless connectivity and control. It aims to provide new entry points to connected living for millions of houses and enable consumers to turn their houses into smart homes. As per the "2021 Connectivity and Mobile Trends Survey", issued by Deloitte, U.S. households comprise an average of 25 connected devices, and consumers are progressively prioritizing user-friendliness, interoperability, and cost savings while making a purchase decision. SmartThings is on the verge of creating a unified connected home experience with billions of devices already compatible with SmartThings' ecosystem of partnerships and future support for the ground-breaking smart home interoperability standard, Matter.
"Historically, consumers relied on dedicated hubs to connect each of their devices," said Mark Benson, Head of Product and Engineering, Samsung SmartThings. "By integrating SmartThings Hub technology into select Samsung products, we are eliminating a barrier to entry and streamlining the entire process to enable consumers to create the connected home of their dreams", added Benson.
Advertisement
[adrotate banner="34"]
"SmartThings' mission has always been to create experiences that can make people's lives better. To bring this mission to life, we have doubled down on enhancing SmartThings technology and this is the next step in Samsung's vision to make all homes connected," said Jaeyeon Jung, Vice President, Samsung Electronics and Head of SmartThings. "With the breadth of the Samsung portfolio and the open, versatile, and flexible platform offered by SmartThings, we are uniquely positioned to deliver on the increasing demand for connected home devices that has been building since the start of the pandemic", added Jung.
For more information about SmartThings, please visit www.smartthings.com.
Advertisement
[adrotate banner="30"]