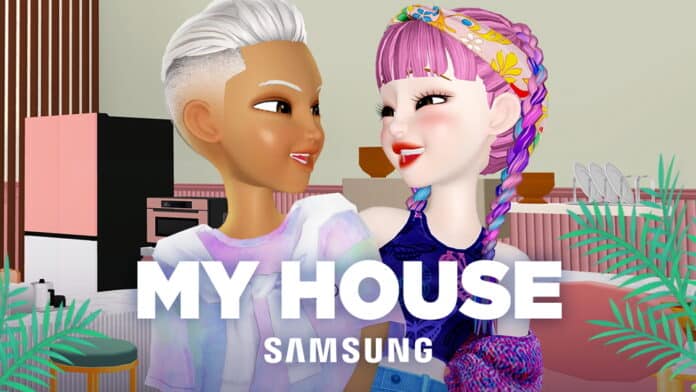 Advertisement
[adrotate banner="23"]
Samsung Electronics has been innovating with the metaverse in various ways and has created an option for those interested in CES 2022 to experience the event online.
Those who visit Samsung's virtual showcase will learn all they need to know about the company's latest products, and even receive an opportunity to test them out for themselves. Thanks to a partnership with Asia's biggest metaverse platform Naver Z's ZEPETO, they'll also be able to use Samsung devices to decorate their very own 'home' in the metaverse.
Advertisement
[adrotate banner="34"]
A New Dimension to Samsung Products
Samsung continues to utilize the metaverse to advance diverse marketing strategies, increase brand awareness and offer its fan community an expanded space for interaction. Some examples include the Photo Booth, which allows users to take pictures with Samsung's lifestyle TVs and Galaxy smartphones, the Galaxy House, where users can experience Galaxy devices by taking part in a jumping game, and Outfit Items – clothing branded with the names and logos of Samsung's lifestyle TVs that users can use to dress up their avatars. Through projects that have brought users closer to products of various categories, Samsung has accumulated the know-how to build its very own metaverse.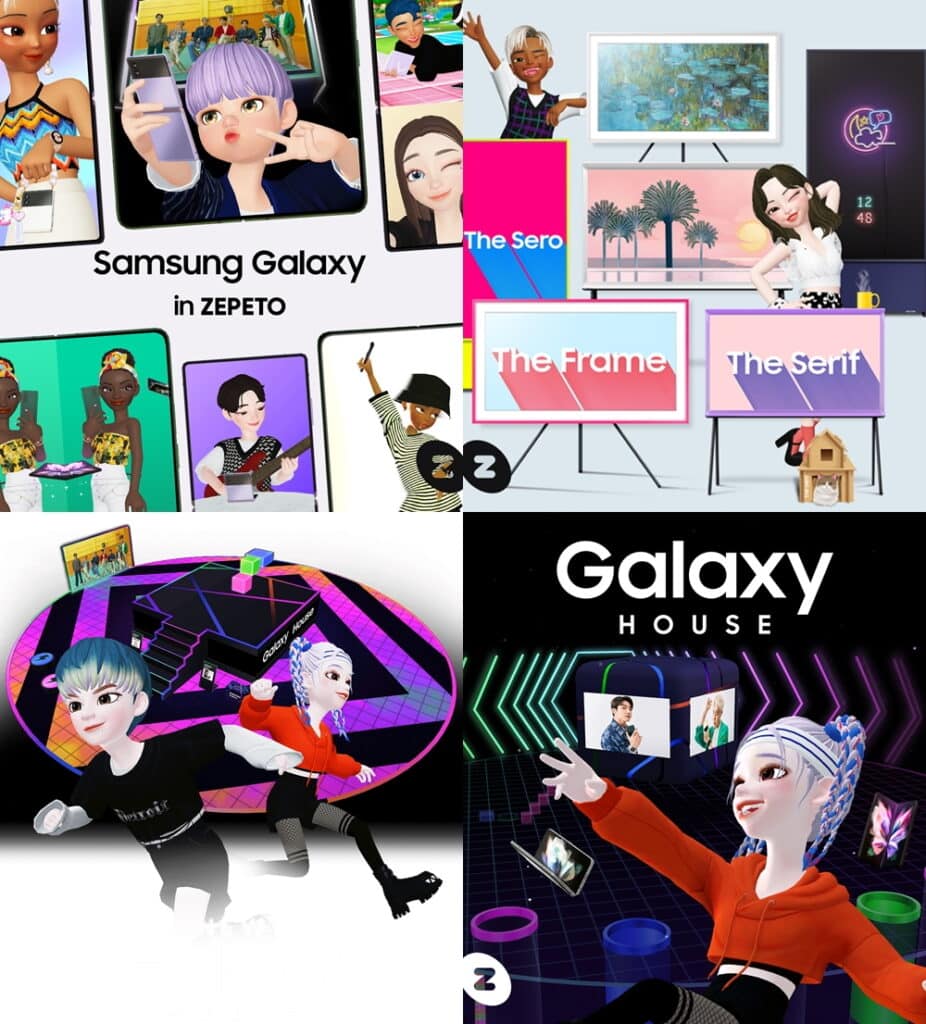 On the first day of CES 2022, Samsung will showcase a more multidimensional take on the metaverse with the reveal of a platform called My House. This platform allows users to directly experience a total of 18 Samsung products, including new products for 2022.
My House utilizes Naver Z's ZEPETO metaverse platform – the largest in Asia (having more than 250 million users worldwide). Through close cooperation with ZEPETO, Samsung will launch a first-of-its-kind world map that invites users to decorate their very own home in the metaverse.
The My House world map is a space-decorating experience that ZEPETO is supporting for the first time. Users can not only customize the arrangement of furniture and home appliances, but they can also personalize the tone and manner of the space itself. This takes the metaverse experience and its value a step further by sparking users' imagination and encouraging creativity.
Decorating a home is about incorporating items and appliances into living spaces that look nice and enhance the home's atmosphere. This grows popular as more and more people are interested in creating a one-of-a-kind space that reflects their unique tastes and preferences.
Empowering Users To Find Their Unique Style
Samsung continues to make various efforts to help users develop their lifestyles. The company has presented innovations for a new era in which products can be customized to suit a wide range of tastes. This unique vision was also reflected in Samsung's CES 2022 keynote address. As Jong-Hee (JH) Han, Vice Chairman, CEO, and Head of Samsung's DX (Device eXperience) Division, explained, "At CES 2022, you will be able to see in detail how personal customization technology is applied in Samsung Electronics' large-screen devices, home appliances, and mobile products."
The My House world map, which allows users to decorate their own space in the innovative platform that is the metaverse, is a product of this customization-focused take on technology. "Since home appliances tend to be big, it's difficult to try placing them in users' own spaces. But now, users can not only imagine their own unique spaces through My House, but they can also freely decorate their dream homes," said Youngwoong Kwon of Samsung Electronics' Global Marketing Center. "Users will be able to have the special experience of gaining a deeper understanding of their preferences and customizing their spaces."

Samsung's My House world map, which invites users to take part in the special experience of filling a space with innovative products, will be unveiled on January 5 – the first day of CES. The map can be accessed by downloading the ZEPETO app from app stores including the Google Play Store, and then tapping on "Recommended Map" or searching for "My House" in the app's "World" tab.

About Samsung
Samsung is committed to complying with local laws and regulations as well as applying a strict global code of conduct to all employees. It believes that ethical management is not only a tool for responding to the rapid changes in the global business environment, but also a vehicle for building trust with its various stakeholders including customers, shareholders, employees, business partners and local communities. With an aim to become one of the most ethical companies In the world, Samsung continues to train its employees and operate monitoring systems, while practicing fair and transparent corporate management. Samsung follows a simple business philosophy: to devote its talent and technology to creating superior products and services that contribute to a better global society. To achieve this, Samsung sets a high value on its people and technologies. Visit https://www.samsung.com/in/
Advertisement
[adrotate banner="30"]