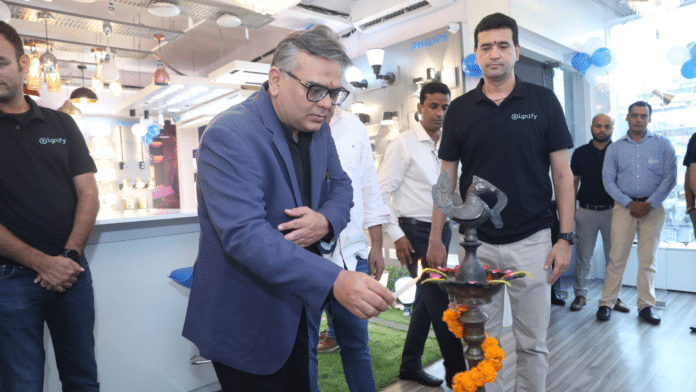 Advertisement
[adrotate banner="23"]
Signify (Euronext: LIGHT), the world leader in lighting, opened its exclusive Philips Smart Light Hub in Greater Noida, Uttar Pradesh. The store was inaugurated by renowned Ar. Sachin Sachdev, Founder of VYOM, and Sumit Padmakar Joshi, CEO, Signify – South Asia. With this latest launch, the company has increased its retail presence to 23 exclusive smart light hubs in the Delhi – NCR region, offering customers a wide selection of home and smart lighting products.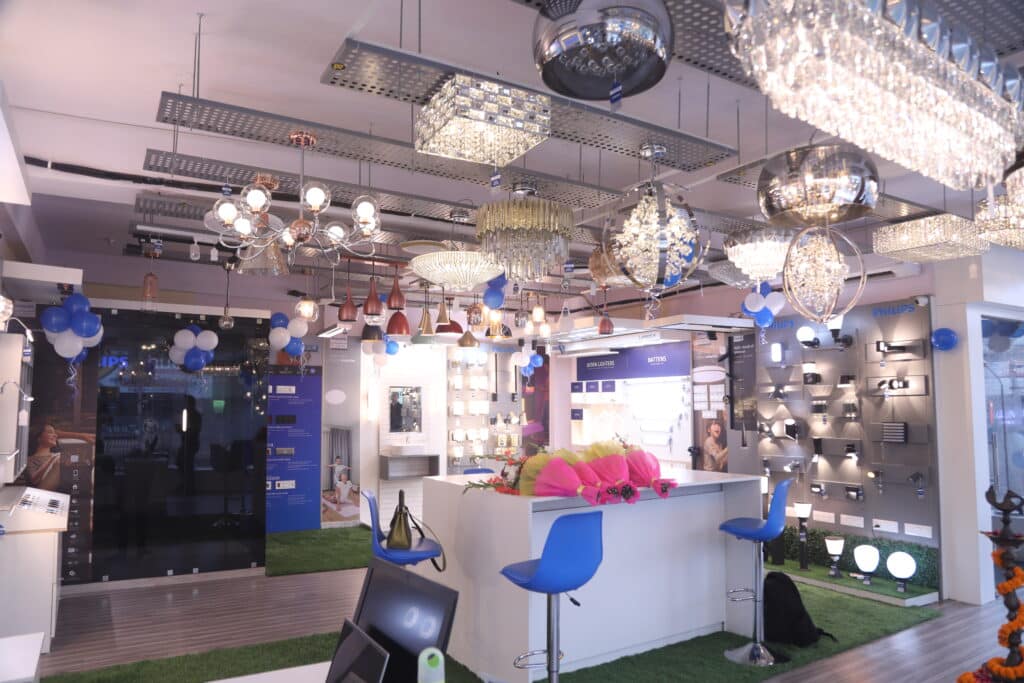 Commenting on the launch of the store, Sumit Joshi, CEO, Signify South Asia, "New home construction in Noida has been growing steadily over the past few years, and the city is fast emerging as a promising market for us. Encouraged by this growth, we are excited to launch our 4th Philips Smart Light Hub in the city. Our exclusive stores feature a wide range of home lighting solutions, with a strong focus on our Philips Smart Wi-Fi lighting and the contemporary and beautiful designs of our decorative lighting portfolio.
Advertisement
[adrotate banner="34"]
Ar. Sachin Sachdev, Founder of VYOM commented, "I am elated to be part of the launch of the latest Philips Smart light hub today. When it comes to selecting lighting for your home, it's about expressing your personal style. Philips is a legacy brand that delivers an ideal blend of high-quality and visually appealing products. The store offers a huge range of stunning lighting designs and smart lighting solutions, and a sophisticated and immersive shopping experience that is not to be missed."
Boasting a remarkable selection of over 670 products, the store is spread over 850 square feet and offers customers a first-hand experience of lighting products in different home settings. The store's standout offerings include innovative magnetic tracks, cutting-edge modular COB technology, and exquisite chandeliers.
The latest Philips Smart light hub is located at Neyasa Creatives, Building # 1, 1st floor, Jagat Farms, Opp Modi Bakers, Gamma 1, Gr Noida Uttar Pradesh 201308.
For More Information: www.signify.com
Advertisement
[adrotate banner="30"]