Advertisement
[adrotate banner="23"]
SmartiQo is a global brand of smart IoT-based solutions for your home, office, and other spaces that you can remotely control from your app. The company creates all its systems, designs and develops them on its own, and also takes care of the smallest details required in automating homes, offices, and other infrastructures.
With the focus on Smart Home Revolution SmartiQo has recently launched One Switch which ensures smart and technologically sound living.
Advertisement
[adrotate banner="34"]
Best in convenience and elevating the ambiance; smart switches by Smartiqo are one of a kind. No more forgetting to turn the switches off and no more regretting the huge electricity bills. Designed for modern living, this smart automation is designed for comfort and convenience and also helps users conserve energy and financial resources.
An increasing number of homeowners are adding `smart' devices to their homes. These connected devices and appliances perform tasks or automated routines to save energy. Moreover, they can control just about anything including hardwired appliances, lights, fans, USB, AC, etc. They allow you to turn all devices On and Off at once, in one go. They can be controlled at the tip of your finger on your own devices.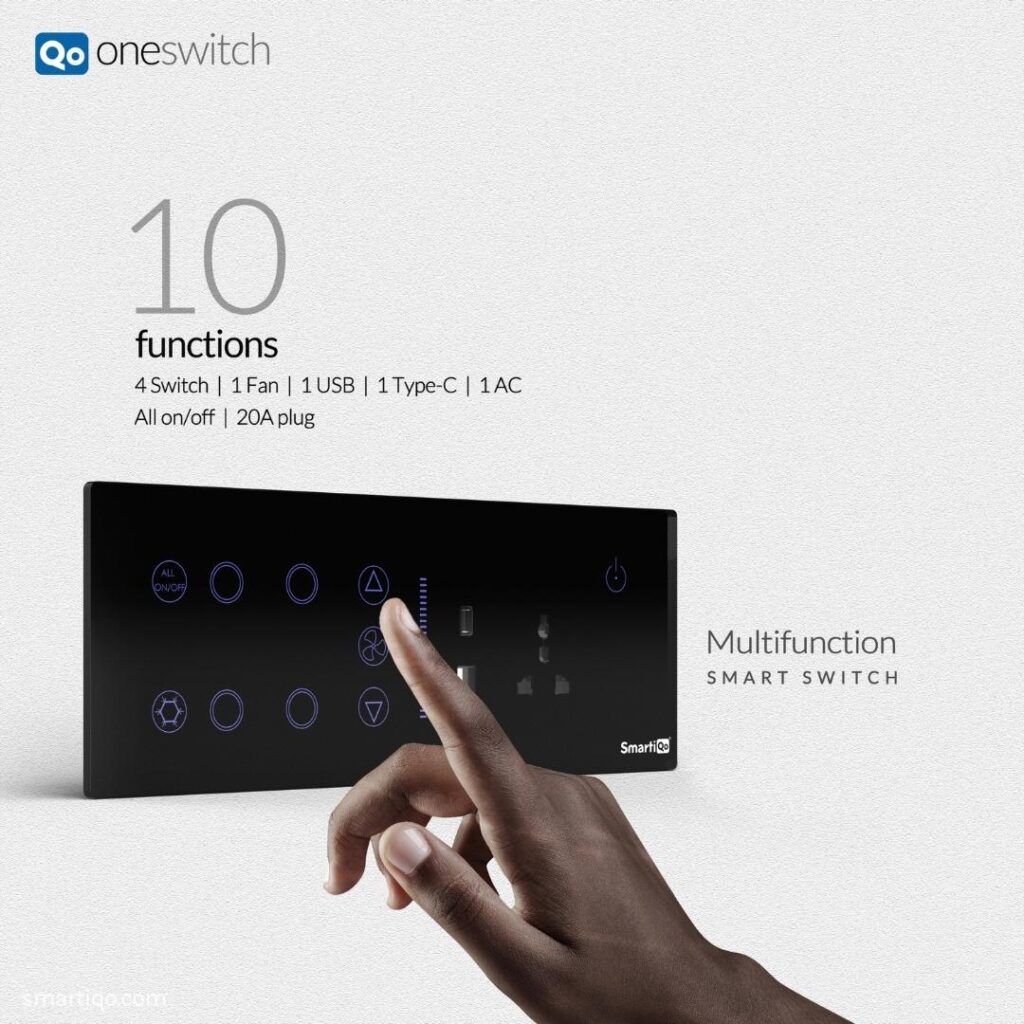 Access to the lights, shades, fans, climate control, music and security is also available on your phones. If you forget to turn off something, you can easily do it through your phone, all you need is a Wi-Fi connection for the switch to function.
The switches can be accessed through voice as they are equipped with voice assistance. The timing can be programmed where you can turn the lights Off at bedtime and turn them On in the evening. The moods can also be diversified as per the requirement of the occasions or activities like reading a book, dancing, etc.
With the premium finish of the Glass Panel SmartiQo has an exciting range of smart touch switches that allows you greater connectivity and user experience, better control over appliances and larger savings.
The Glass panel elevates the entire look of your space. Making it aesthetically pleasing and technologically sound, the installation of smart switches is your one step toward creating a smart home.
For more information visit : https://smartiqo.com/
Advertisement
[adrotate banner="30"]