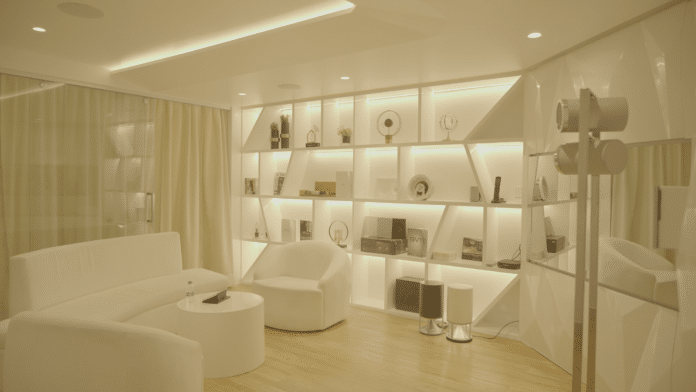 Advertisement
[adrotate banner="23"]
The Pune-based Smato Technologies' Experience Studio showcases cutting-edge home automation technology in an opulent setting. Their state-of-the-art smart technology solutions for all categories make them the perfect one-stop-shop for professionals and walk-in customers. The Smart Home World team was invited for a studio walkthrough by Shubham Bidasaria, Co-Founder of Smato Technologies.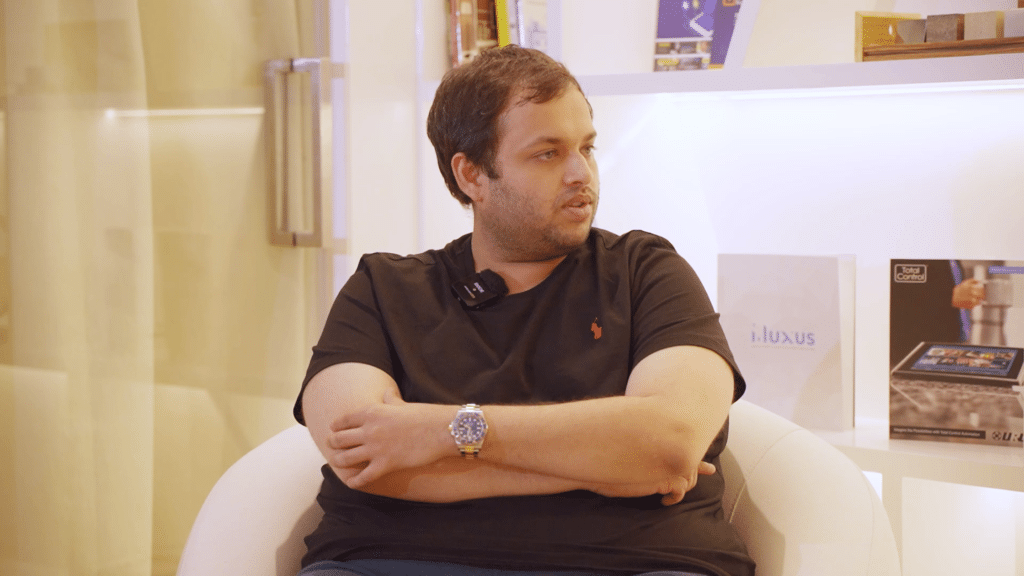 We take our professional reader on a walk-through with Shubham Bidasaria, Co-Founder of Smato Technologies, explaining the products available and how they can improve our lifestyles. Shubham says, "We are a bunch of technology enthusiasts and entrepreneurs, who are offering innovative solutions for residential and commercial projects."
Advertisement
[adrotate banner="34"]
Expertise and Services offered
Smato specialises in providing automation integration for homes and offices. They also provide comprehensive engineering and design services for the development of individualised home automation products and systems. In addition to this, they provide consulting services for any and all aspects of the smart home, including smart lighting, smart speakers, smart curtains, smart door locks, smart mirror TVs, control systems, and so on.
The goal of their studio in Pune is to give customers a virtual experience. The store displays Smato's comprehensive selection of cutting-edge products in three major categories, i.e., Automation, Audio & Bespoke. To demonstrate how their product functions in a domestic setting, this studio has designed a mock-up of a home that helps the customer understand and experience the automation system.
Upon entering the ground floor of the three storied building, The Auro, a small, fast, and almost invisible motion sensor by Basalte, detects your presence and warmly welcomes you by lighting up the entrance and the corridor leading to the elevator. After detecting no movement for a predetermined amount of time, the motion sensor signals the fixture to dim down and conserve energy.
Living Room
A stylish 60-inch Mirror TV from MirrorVue with 4K Ultra HD capabilities and an OLED display is located in the circular seating area to the right as one enters the experience studio on the first level. MirrroVue, a premier mirror TV technology, allows users a wide range of personalization possibilities, resulting in a mirror TV that is both elegant and practical. Visitors may personalise the vanishing Mirror TV and then watch it in crystal clear UHD.
"These televisions are extremely versatile and may be customised to meet the demands of any consumer. They may be manufactured in any size and form. They may be customised to any finish, including mirror, tinted black, or chrome. The only limit is your own imagination; we can make a 55-inch TV in the shape of a pineapple if that's what you're envisioning. These TVs also feature a wealth of possibilities, such as touch screen automation, audio, and everything built in," explained Shubham.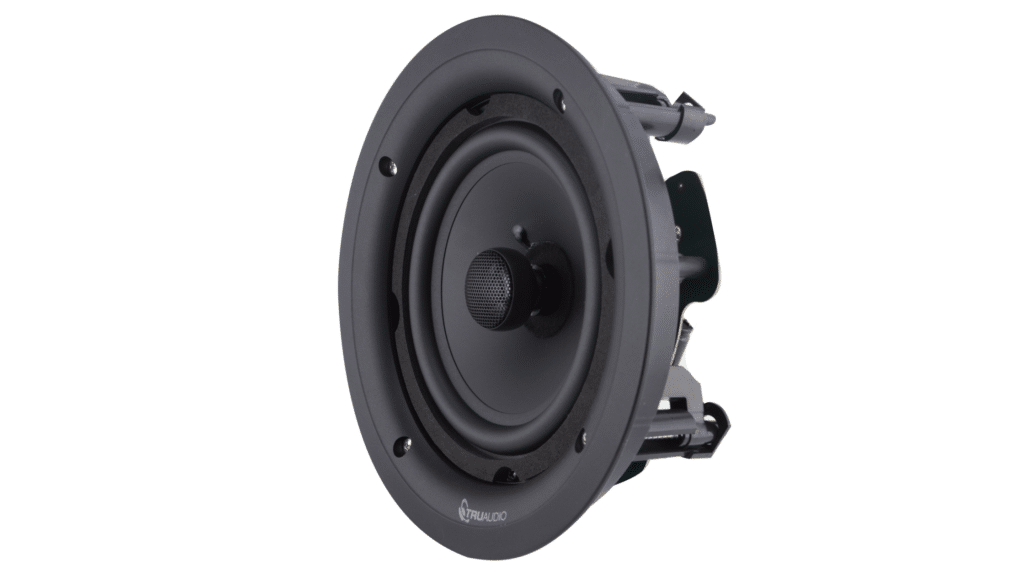 Audio from the mirror TV is delivered from a two way PP6 and a two way PP8 Phantom Series in-ceiling speakers by TruAudio via the URC HDA 4100, a 4 Source, 4 Zone (stereo) Multi-Zone Amplifier. This multi-zone amplifier is an ideal residential audio system that delivers different volume levels in different rooms, allowing different or the same audio sources to be played in different rooms simultaneously and able to remotely control amplifiers in different rooms.
The living room features a 7-inch tabletop touch screen controller, the TDC-7100 Total Control by URC. This premium tabletop touch screen controller includes a built-in camera and microphone (for room-to-room intercom) as well as a charging station. The LCD displays vivid images of the attractive graphical user interface plus live video for room-to-room intercom with compatible door stations and surveillance cameras.
Total Control by URC in the brain of the Smato's system. It is a highly advanced system controller that coordinates all connected gadgets into a single intelligent system. 'Total Control' regulates the environment of the experience studio's living area, including the lights, scenes, shades, and entertainment system.
Combined with the TDC-7100 is the TRC-1480 Handheld Remote with Voice Control. Designed for residential applications, this high-performance remote with an ergonomic design delivers two-way control of Total Control and third-party products for the ultimate smart home experience. A built-in microphone provides for easy voice control with Alexa, Siri, or Xfinity.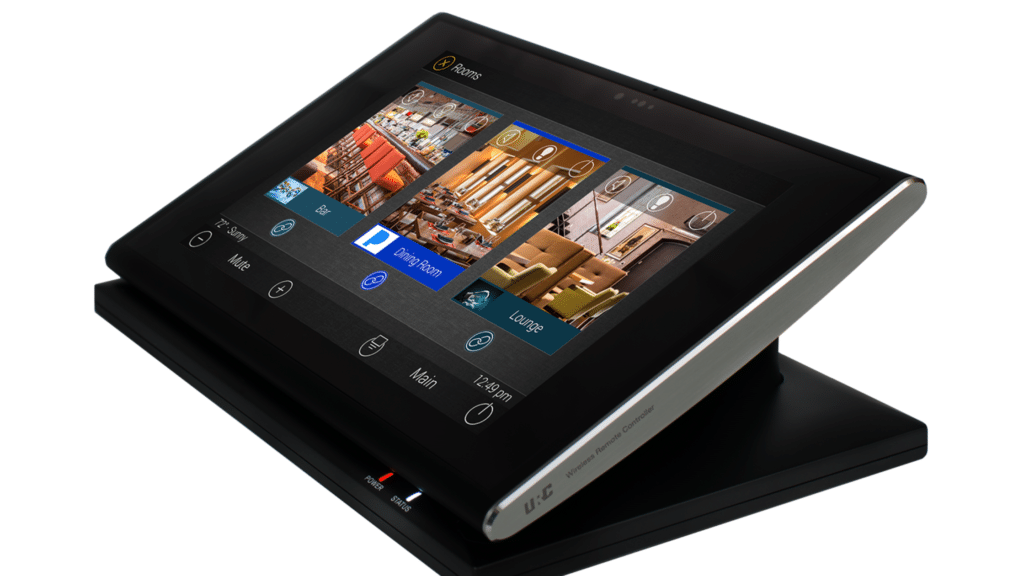 But perhaps the highlight of this extravagant living area is the handcrafted Icarus Stand Alone Speaker by Architettura Sonora. As a B&C Speakers Group division, Architettura Sonora's speakers pride themselves on offering the truest sound in addition to their beautiful aesthetics and natural materials.
The Icarus Stand Alone provides an all-in-one solution, offering extra wide coverage in a visually elegant and refined audio system. Icarus is composed of a high-performing and compact subwoofer, supporting a metal frame with two satellites that can be calibrated in terms of emission width thanks to their adjustable mechanics. This ultra-compact system delivers a crystal-clear sound produced by the two adjustable 3.5" satellites, supported by deep, uncompressed bass, even at high output levels, released by its 8-inch woofer.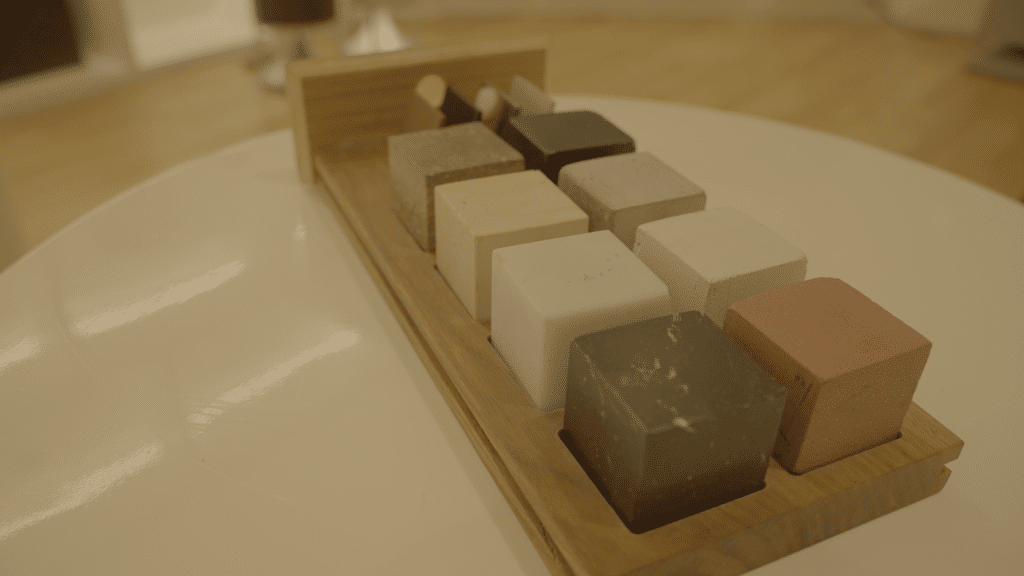 "Each AS speaker is a one-of-a-kind piece of sound art, handcrafted by expert craftsmen in Tuscany, Italy, that combines superior sound with innovative and expressive design. These speakers are made of natural earth elements such as marble, terracotta, and granite, which are all excellent sound carriers that alter and provide diverse effects and sensations depending on the material," added Shubham.
Shubam then presented the KNX-compatible keypads manufactured by i-Luxus GMBH. "i-Luxus is all about making a statement piece. They approach things differently. They have cockpit switches, pushed button switches, and brushed brass switches. They are available in a variety of finishes and may be used with any other automation system," explained Shubham. "They are competitively priced and of high quality. Simultaneously, you may use these keypads to do a wide range of operations, whatever your mind demands," he added.
Bedroom Setting
The bedroom mock-up next to the living area is the standout feature of the experience studio. This space is designed as a display showcasing Basalte's state-of-the-art home automation systems, such as those used to manage lighting, scenes, window treatments, music, climate, and security.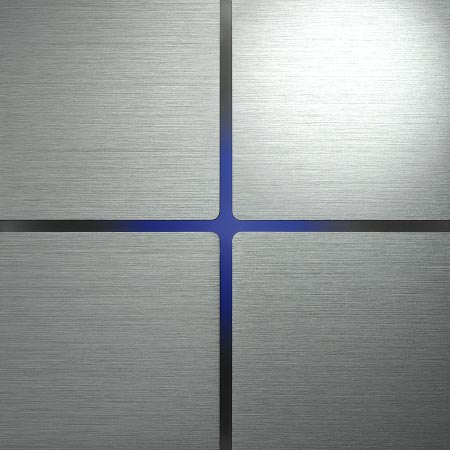 Basalte products are designed to keep things simple, intuitive and elegant, both in form and function. Streamlined down to its most essential components yet always with the goal of enhancing the convenience of contemporary living spaces, the unified design language ensures that they will integrate nicely with the style of your interior space. Featuring precision-machined components and superior finishes, each piece is crafted by hand in Belgium. Basalte's flagship offerings, the Sentido Keypad, the Deseo Intelligent Thermostat, and the Ellie Control Panel, are all on display within the room.
The Sentido is a minimalist and multi-touch keypad that is available in three different styles, namely Aluminium, Classic, and Fer Forgé. On the other hand, the Deseo, combines innovative touch-sensitive technology with a 1.7" multicolour OLED display in an attractive and innovative design. It is available in two versions: as a pure thermostat or as a complete room controller.
Ellie is the most refined intelligent home touch panel. This compact and minimalistic 5.5" OLED display panel is packed with power and convenience. This smart panel can control lights, shades, scenes, music, HVAC, door phones, and cameras at your fingertips. You can get Deseo and Ellie in the same three different styles that the Sentido offers.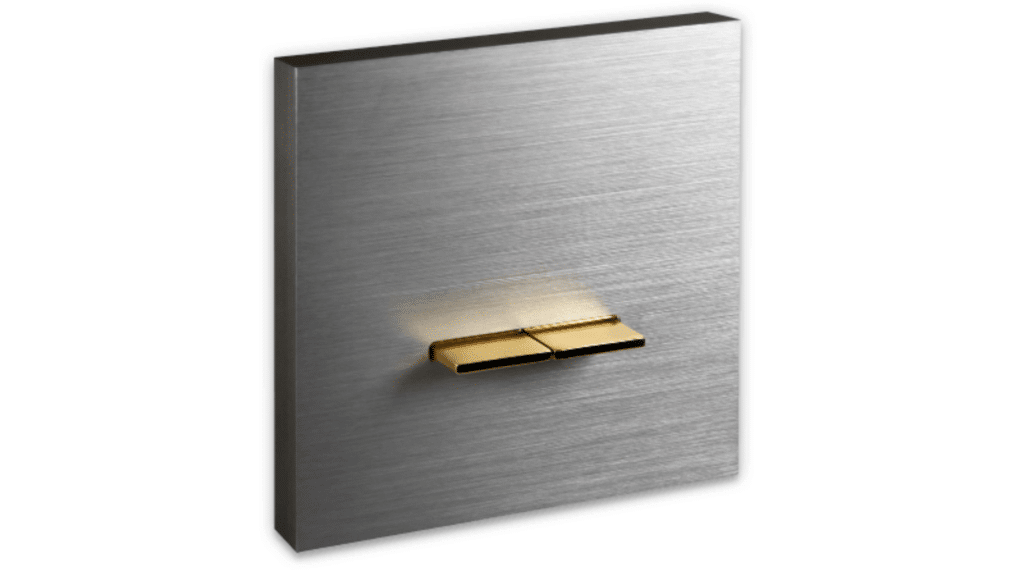 Another innovative solution is showcased besides the flagship products. A two-lever keypad to control everything from lights and drapes to temperature and audio. Named Chopin, it is a reference to the great Polish pianist and composer Frédéric Chopin. This high-quality fixture of levers also comes in horizontal or vertical 2-gang configuration for sockets or USB.
Apart from the display of Basalte's products, the audio system within the room is from Amina Sound, specifically the Edge5i. The Amina Edge5i offers smooth low-frequency extension and increased low-mid performance, resulting in a dynamic and engaging listening experience that has never before been heard from an invisible loudspeaker. Building on the groundbreaking performance of the Edge5 loudspeaker, the Edge5i features brand new Excelsior class high frequency drivers as well as Amina's OptiDamping, OptiDrive, Reduced-Resonance Exciter technology, and the new patented ToneRelief panel technology, all built into a plaster up-to design.
The Invisible Speaker Company from the United Kingdom believes in removing the aesthetic aspect of speakers to allow complete focus on audio as an art form. This concept is based on reducing 'aesthetic-clutter' with the use of VPT (Vibrational Panel Technology).
"These speakers may be installed behind walls, marble cladding, or wood cladding under false ceilings. Once installed, they're completely invisible, and the best part is, once you watch a movie or listen to your favourite music, you will feel as if nothing could be better. Amina gives you studio-like performance music without the speaker being seen," added Shubham.
Media Room
The moment you enter the media room, one would feel they have entered a new world of their own. The sound-treated room is there for only one purpose, to show the superiority of TruAudio. TruAudio, an American manufacturer of cutting-edge custom speakers, offers products that blend into the room's decor while delivering unforgettable, life-like sounds.
The media room is outfitted with two different audio systems to display the versatility of TruAudio. First, a Dolby Atmos enabled 5.1.2 system, consisting of three GHT-66P in-wall LCR speakers, two GHT-SUR-P in-wall surrounds, two G72 in-ceiling speakers for atmos, and a SS -12 subwoofer.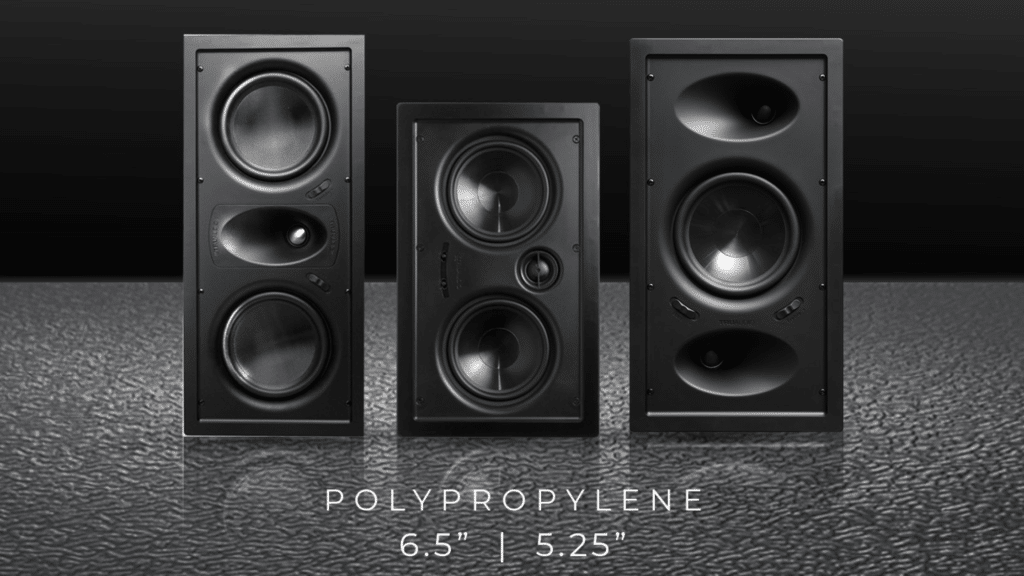 The second system is again a 5.1.2 in-ceiling system consisting of three REV72 in-ceiling angled LCR speakers, two REV72SUR in-ceiling angled surrounds, two G72 in-ceiling speakers for atmos, and a CSUB-8 subwoofer. Both systems are manufactured by Truaudio and distributed exclusively in India by Smato.
Complete control of the media room is controlled by the TKP-5600 in-wall touch screen controller by URC. This next-generation user interface allows for primary, whole-house control of up to 32 rooms, including entertainment, lights, cameras, door locks, thermostats, motorised blinds, pool, and other features. For the ultimate smart home experience, it provides simple two-way control of Total Control and compatible third-party items.
As Shubham Bidasaria wrapped off his studio tour, he elaborated, "We want to be a customer-centric company and spark transformation in the smart home and office automation industry through disruptive thinking, innovation, and partnering with leading brands around the globe who share the same vision and compassion as us."
We are sure this walkthrough will help our readers make the right choice. 
For More Information Visit https://smato.in/
(Inviting Brands, Store Owners and System Integrators to showcase their store/experience store in Smart Home World. Send us your videos and images at: [email protected]. The entries will be shortlisted through selection criteria)
Advertisement
[adrotate banner="30"]