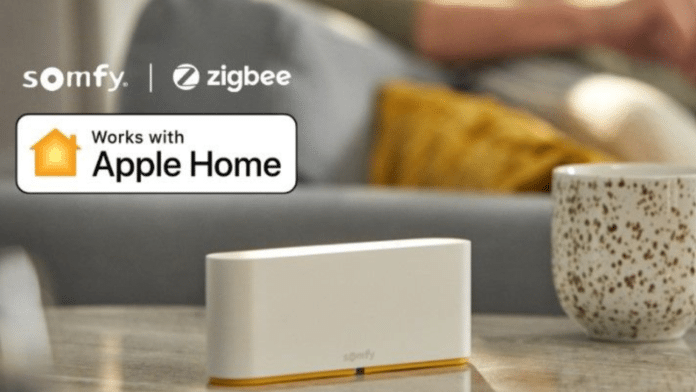 Advertisement
[adrotate banner="23"]
Somfy recently announced its successful integration and certification with Apple Home, marking a significant advancement in smart home technology. This certification facilitates a seamless connection between Somfy's supported Zigbee motors, responsible for powering interior window applications, and the TaHoma switch.
Zigbee 3.0 technology is renowned for its interoperability, global acceptance, and robust security measures. It serves as the backbone for connecting various smart home devices to a unified network, creating a harmonious ecosystem of synchronized products. Through the TaHoma switch, the newly attained certification with Apple Home offers a secure avenue to control Somfy-powered motorized window coverings via Zigbee motors. This control is easily accessible through the Apple Home app and Siri on a range of Apple devices, including iPhone, iPad, Apple Watch, HomePod, and Mac.
Advertisement
[adrotate banner="34"]
Apple Home's integration enables users to finely adjust Somfy shades with the added convenience of automation, allowing for entirely hands-free management. This innovation extends Somfy's reach to direct integration into five major smart home control ecosystems, including Apple Home, Amazon Alexa, Google Home, Samsung SmartThings, and IFTTT.
Somfy's TaHoma App continues to be a central hub for a wide range of smart home functionalities, compatible with all major devices. The user-friendly and intuitive interface simplifies the control of smart home shading products. Users can effortlessly command shade movement through voice commands. The customizable interface empowers users to personalize controls, add devices, scenes, or rooms tailored to their preferences, and even set up automated controls based on scheduled actions.
For More Information: https://www.somfysystems.com/en-us/
Advertisement
[adrotate banner="30"]