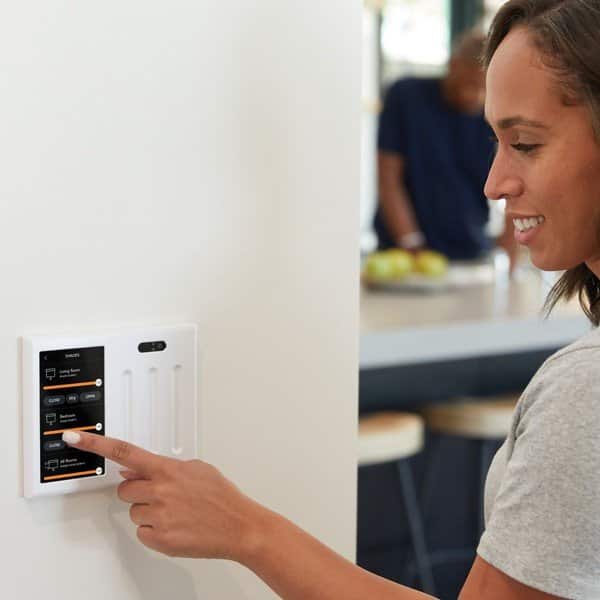 Advertisement
[adrotate banner="23"]
Brilliant offers easy and affordable ways for Somfy customers to control their smart homes and properties. Somfy-powered shades, blinds, draperies, screens, awnings, and pergolas can now be easily controlled and automated. All accomplished using Brilliant touchscreen panels and the Brilliant mobile app. The new integration makes it more accessible than ever to control motorized shade experiences using a whole-home control system. Brilliant is an affordable in-wall control system that simplifies the way that people interact with their smart homes. It further unifies control over a wide variety of popular smart home devices. Additionally, multifamily property managers will be able to automate smart apartment experiences and creates ease of monitoring across residential buildings to improve energy efficiency, enhance privacy and security and offer interactive smart apartment demos and tours.
"We're excited to partner with Brilliant to offer easy and affordable new ways for Somfy customers to control their smart homes and properties," said Alex Keichinger, Product Marketing for Connected Solutions at Somfy. "The Brilliant System is easy to use and install, and makes it possible for so many more people to start enjoying all the benefits of living in a fully integrated smart home."
Advertisement
[adrotate banner="34"]
"At Brilliant, our mission is to make smart home living accessible, affordable, and effortless for as many people as possible," said Aaron Emigh, Co-Founder, and CEO of Brilliant. "This new integration with Somfy opens up exciting new opportunities for our customers to control natural lighting and privacy, improve the energy efficiency of their homes, and further unify their smart home experience."
About Somfy Systems, Inc.
Somfy innovates to automate and connect shades, blinds, draperies, awnings, rolling shutters, exterior screens & pergolas for commercial and residential buildings in 58 countries across the globe.
About Brilliant
Brilliant is based in San Mateo, California, the leading smart home control and lighting company, creates technology that unifies the home experiences through simple and thoughtful interaction.
Advertisement
[adrotate banner="30"]