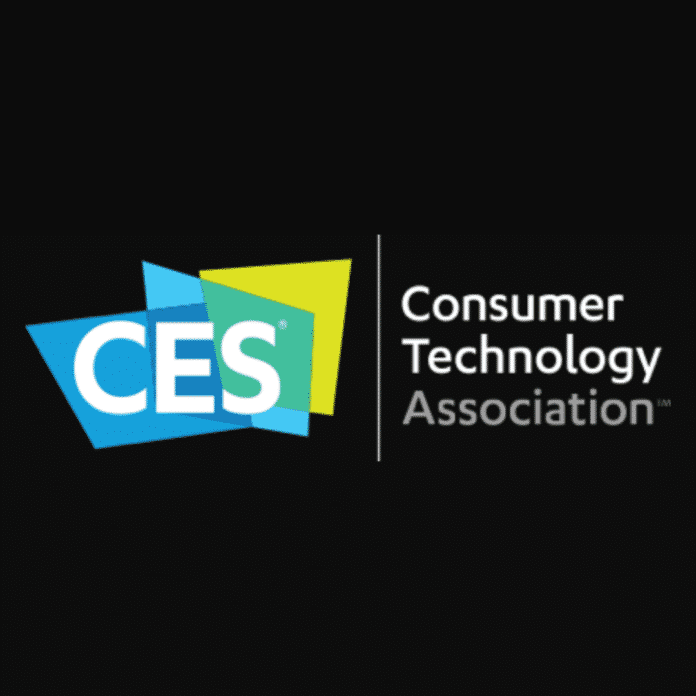 Due to the evolving Covid-19 pandemic, CES 2022 experienced fewer attendants, but that hasn't stopped the smart home innovations from flowing in.
A mixed bag of high-tech gadgets and smart homes devices shined through CES 2022. As more and more smart home products steal the show, below are a few brands that caught our eye, with their intelligent products.
Advertisement
[adrotate banner="34"]
Robo rock Vacuum
Roborock presents its S7 MaxV Ultra cleaner at the 2022 CES. This new product can recognize the type of the room and customize the cleaning program accordingly.
The Roborock S7 MaxV Ultra is equipped with an RGB camera, LiDAR (Light Detection and Ranging) sensor, and a structured light scanning system. LiDAR is known for its precise mapping capabilities, whereas structured light scanning systems are popular for scanning objects in real-time. With its sensors, this cleaning bot creates a 3D map of the house. Robo rock claims to maneuver without running into obstacles such as wires, shoes, and even pet waste.
Having a suction power of up to 5,100Pa, it also comes with "sonic vibration" technology that scrubs the floor up to 3,000 times per minute. For wet mopping, it holds up to 200 ml water. The bot cleaner has a 5,200mAh battery, which powers for 180 minutes on a single charge.
The Roborock S7 MaxV Ultra comes with an additional advantage, with its Chat feature, to keep stay connected with your pets while on the go.The bot comes with an optional smart dock, being more than a charging station, it cleans up the S7 MaxV and refills its tank.
Smart Slydr
Smart Slydr has introduced an automated sliding window & door, controlled via their mobile app. With voice assistance, users can open or close their windows. It comes with a wireless pet pass catering to different pet sizes, and entry/exit on their own.
One can even set a schedule to open/shut windows at various times of the day as well as check the current status of all of them in the app remotely.
The SmartSlydr is easy to install & set up without the requirement of any special tools.
Noveto Smart Beaming
Rewriting history, where there were only two ways to listen to the sound, publicly via speakers or privately while wearing headphones, Noveto presents its new technology that beams sound just outside the user's ears creating a personal sensory listening area, without the use of headphones and without disturbing others around.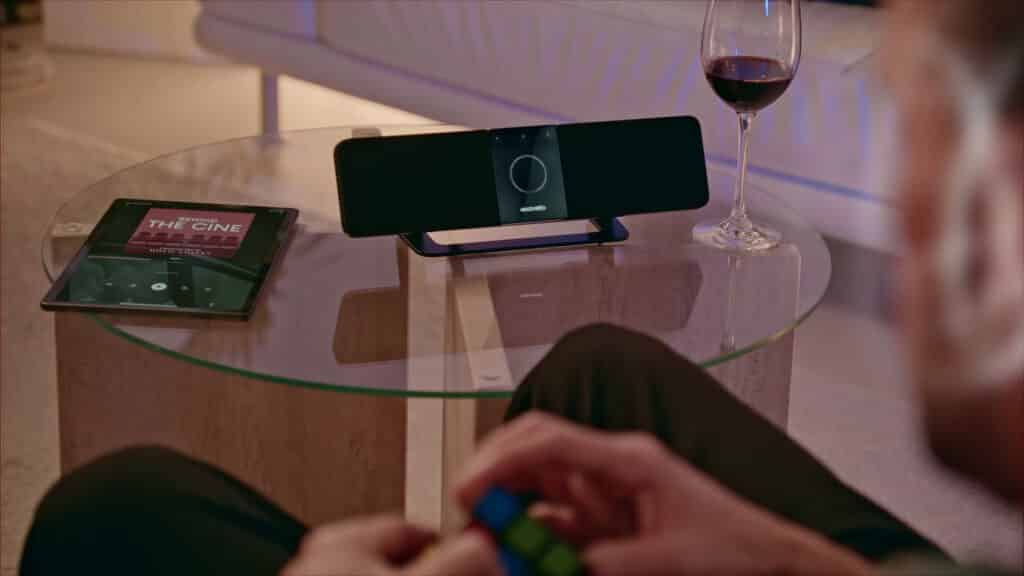 Noveto Audio Technology works using non-audible acoustic waves, which are pushed into the air via the Proprietary Noveto Transducer Array which is controlled by Noveto's patented chipset and software. With a look of many ultra-small speakers, the proprietary Noveto transducer array places audio just outside of the user's ears. With the help of a 3D sensing module and a built-in camera, the hardware tracks the position of the user's ears in real-time. This new technology is also capable of creating 3D spatial sounds and can even place sounds anywhere in space regardless of head movement.
Rain Stick
RainStick brings forward an innovative way to shower, with a WiFi-enabled shower system, that increases the flow rate by 2x, compared to a traditional shower. Long, hot showers are often considered as wasting water and have a negative impact on the shower experience.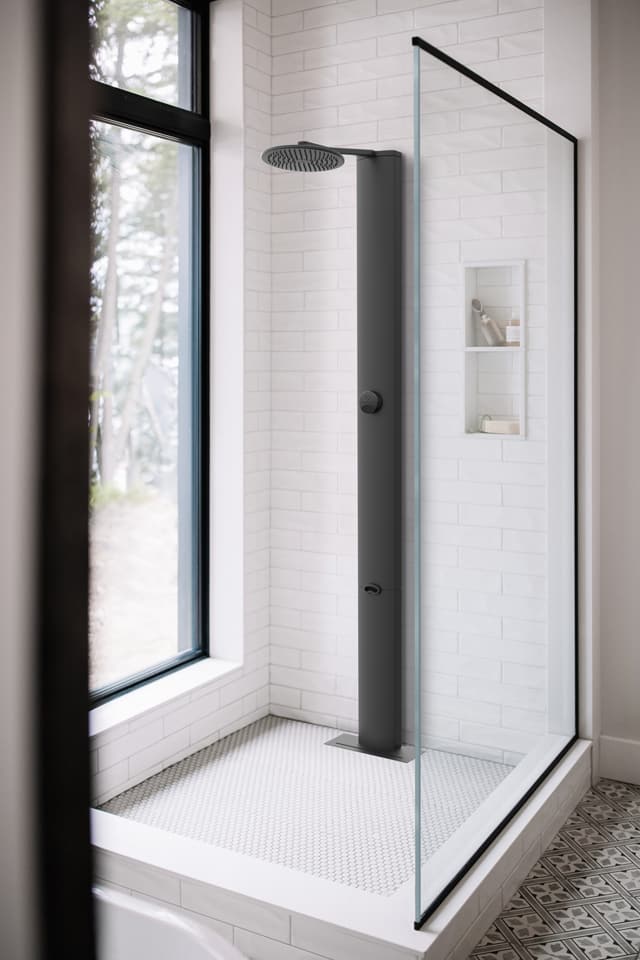 The Rainstick saves up to 80% energy and 80% of water usage. It is a better way to shower, proving that sustainability can be achieved without sacrifice. RainStick is a recirculating shower that cuts energy and water while still feeling like a high-pressure shower. Users can lessen their environmental impact and save on utilities.
Sengled
Introducing many new products, the smart lighting company Sengled pledged its support for Matter, the new smart home standard. One of the intriguing products is the Smart Health Monitoring bulb.
The Sengled Smart Health Monitoring Light is a dual Wi-Fi / Bluetooth bulb with built-in health monitoring using radar technology. It's designed to track the user's sleep and certain biometric measurements, such as heart rate and body temperature, as well as other vital signs.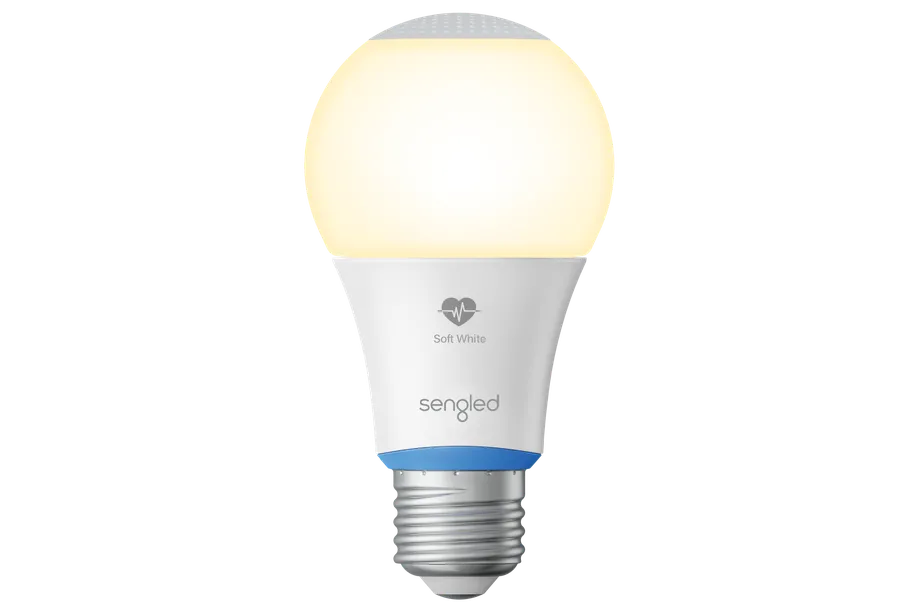 The bulb can work alone, or multiple bulbs connected via a Bluetooth mesh network work together to create a virtual map that can help detect human behavior.
Other new products Sengled announced at CES 2022 include:
Wi-Fi Outdoor String Lights
A full-color, Wi-Fi, and Bluetooth-connected Portable LED Lamp.
A Wi-Fi LED Essential Oil Diffuser Light
A Zigbee window and door sensor.
A motion sensor for controlling smart lights.
Bluetooth Mesh LED recessed ceiling lights.
TP-Link Router
TP-Link has recently launched the Archer AXE200 Omni Tri-Band WiFi 6E Router. Its mechanically rotating antennas are innovative, and automatically optimize the wireless signal transmissions by the router or via an app.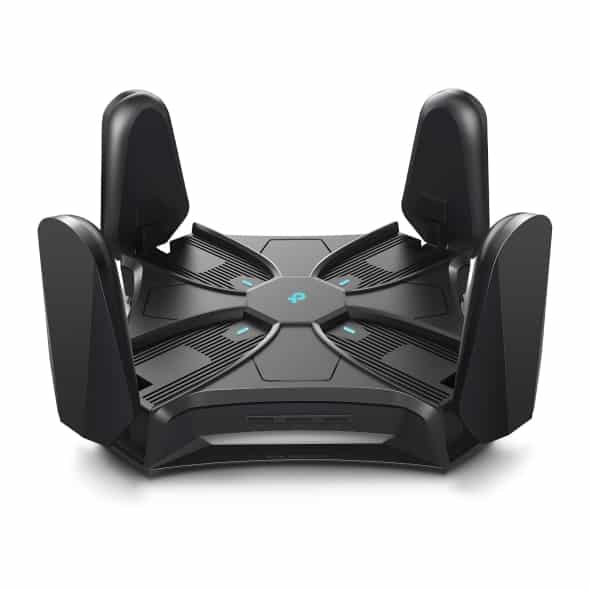 Designed to enhance user experience while redefining the work of networking devices, the Archer AXE200 Omni key features:
Blazing-Fast 11 Gbps WiFi – 4804 Mbps (6 GHz) + 4804 Mbps (5 GHz) + 1148 Mbps (2.4 GHz).
Works on the 6 GHz Band – Minimizes congestion with greenfield spectrum, delivering robust high-speed connections.
Multi-Gigabit Wired Performance – 1× 10 Gbps port + 1× 2.5 Gbps port + 4× Gigabit ports provide robust connectivity.
Connect More Devices – Communicate with more devices using OFDMA while simultaneously reducing lag.
Broader Coverage – Improved algorithms, Beamforming, and high-performance antennas enhance the WiFi coverage performance.
Parental Controls – Enjoy the most versatile yet accessible parental controls among all routers, including URL blocking, profile management, pausing, and more.
EasyMeshTM – Works as a whole-home WiFi solution between multiple vendors, providing seamless, stable, and scalable wireless connections covering your whole home without replacing your existing devices.
Easy Setup – Set up your router in minutes with the powerful TP-Link Tether App.
Backward Compatible – Supports all previous 802.11 standards WiFi devices.
Advertisement
[adrotate banner="30"]