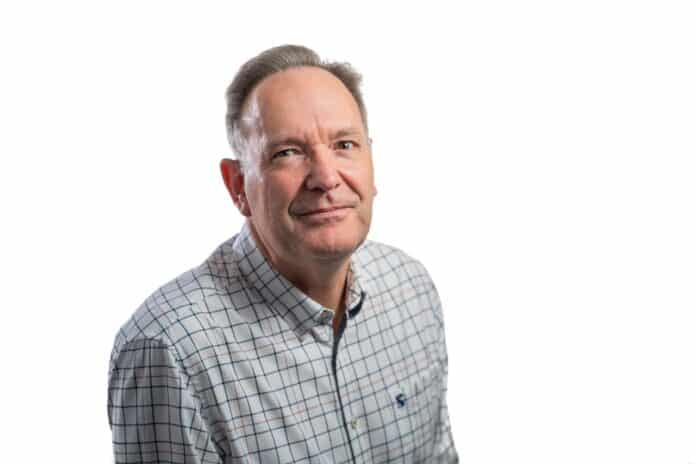 In conversation with Richard Newlove, Managing Director, Amina Technologies Ltd.
"Modern lifestyle listening is all about surrounding ourselves with high quality, crystal clear reproduction of music, podcasts, radio, and sound associated with video content, available to us anywhere we position ourselves in a room. However, that is quite different from our usual experience of background sound in lifts, retail stores and that's exactly what Amina stands for. We excel in providing Lifestyle Listening; panoramic, all-encompassing, immersive, high quality, crystal clear audio. We have a range of models that cater for different loudness requirements, whether the system is for background music, foreground music and parties, TV systems, or media/cinema rooms", says Newlove.
Advertisement
[adrotate banner="34"]
How would you describe the current growth graph of Smart Home AV Solutions in the Indian market? What according to you is the primary initiator?
We have seen continuous growth over the last 10 years or so, but more recently this has accelerated considerably as companies like Google and Apple develop their easy to access Smart Home products and apps. This has brought huge awareness of Home AV Solutions to the wider population. Of course, the number of specialist technology integrators continues to grow to support this increased awareness, and importantly, they can bring an extra degree of customization and solution up-selling to the table, delivering even greater value to their clients.
How much growth potential do you see in the Indian market?
I think as the middle class in India continues to expand and drive innovation in the companies they work for, or the new companies they start, the growth potential is enormous. As we continue to work with the very best technology integration experts in India, we hope to contribute to this growth. Amina's products offer a unique and important solution to many interior designers' and clients' aesthetic requirements, and our nearly 20-year experience in delivering the best invisible speaker solutions around the world means we can grow successfully in this market.
How would you describe the experience with Smato as the wholesome distributor for Amina in India?
We recently appointed Smato as our exclusive distributor in India as we share many values and goals. We love their approach to marketing and to educating their network of integrators. They also share one of our key activities which is a program of outreach to the best interior designers which we know is the key to achieving project specification. Our message is clear – Amina provides the best technological and aesthetic sound system solution for clients.
What are the USPs of Amina? How is the brand different from its competitors in the AV industry?
Our two most important USPs are 1) audio quality, and 2) having the widest range of installation applications. Amina specifiers and installers worldwide trust us to deliver audio quality that not only exceeds expectations for an invisible speaker but sounds comparable to, and in many cases, better than conventional, visible speakers. We have a truly unique technological story to tell that relates to the entirely natural way our speakers create sound. Therefore, we started the company – to take advantage of the benefits of vibrational sound technology. That has always been our primary objective, as this is a lot more natural way to listen to the sound as we go about our daily activities around the home, office, or hospitality environment.
When you add to this the ability for our speakers to be installed behind, traditional plaster, modern plaster, polished plaster, wood veneer, MDF, Corian and a myriad of other materials, designers are afforded huge freedom to specify and give their clients fantastic sound in virtually any area of a building with no visual impact whatsoever.
Would you like to speak on the architectural aspect of invisible speakers plus sound quality?
Just to expand on my previous answer, the ability to consider speakers with zero visual impact helps enormously when sound is being considered at the early design or architectural stage. It's also important to mention that our fabulous technical sales and support team can assist at this stage, and indeed all stages of a project, to help bring a solution to life. And perhaps of equal importance when answering this question, is the aspect of sound quality. This is because Amina's speakers are vibrational panels, like acoustic musical instruments, and they create sound in a way that is more harmonious with their surroundings. The best way to illustrate the advantage this brings is to imagine how well we know a piano, violin or acoustic guitar fills a room with sound energy. Compare this to how a conventional cone type speaker struggles to recreate the sound of room-filling live music, something most of us have experienced.
How do you take care of the maintenance concerns of the products?
Amina's speakers require no maintenance, but we understand the need to provide reassurance as to their reliability after installation. As I mentioned earlier, we have nearly 20 years of experience in designing speakers that must be physically integrated into the structure of a building. This experience allows us to provide incredibly detailed installation guidance and training to all of our installers. When installed by an authorised dealer, our products carry a 10-year warranty. As an additional safety net, our speakers feature a separate in-line protection component to prevent the driving amplifier from overloading them.
Are the products only for background listening or for home theatre setup as well?
We have observed a popular trend in the Home Theatre segment, where clients want the immersive, dynamic, and cinematic experience of a traditional, single-use cinema room in their everyday living space or lounge areas. It's an interesting technical challenge, both acoustically and aesthetically. But, our speakers solve both with their fantastic sound dispersion and room-filling characteristic, plus, of course, 100% invisibility. Amina allows you to have a clean, clutter-free lounge during the day, which then doubles up as the ultimate Dolby Atmos™ home theatre, whenever you want to settle in for a movie, without seeing a single piece of technology, except for the video screen!
In addition to our invisible speakers, we have a range of high performance, super discrete subwoofers that are built into walls or ceilings, taking up no room space. These provide a rich, powerful, and seamless sound. Our technical specification team are always on hand to advise on the best configuration and speaker positioning for any type of system for any type of building or project.
Advertisement
[adrotate banner="30"]