Advertisement
[adrotate banner="23"]
Ranvijay Singh, Head of BRAVIA Business, Sony India, talks about the distinctive aspects, features, connectivity options, voice control, and display technologies employed in Sony's smart TVs in an interview with Smart Home World. He emphasizes Sony's exclusive technologies like Triluminos Pro, Acoustic Surface Audio+, Dolby Vision ATMOS, among others.
Could you please provide a brief overview of Sony's history and expertise in the Electronics Industry, specifically in the TV business?
Advertisement
[adrotate banner="34"]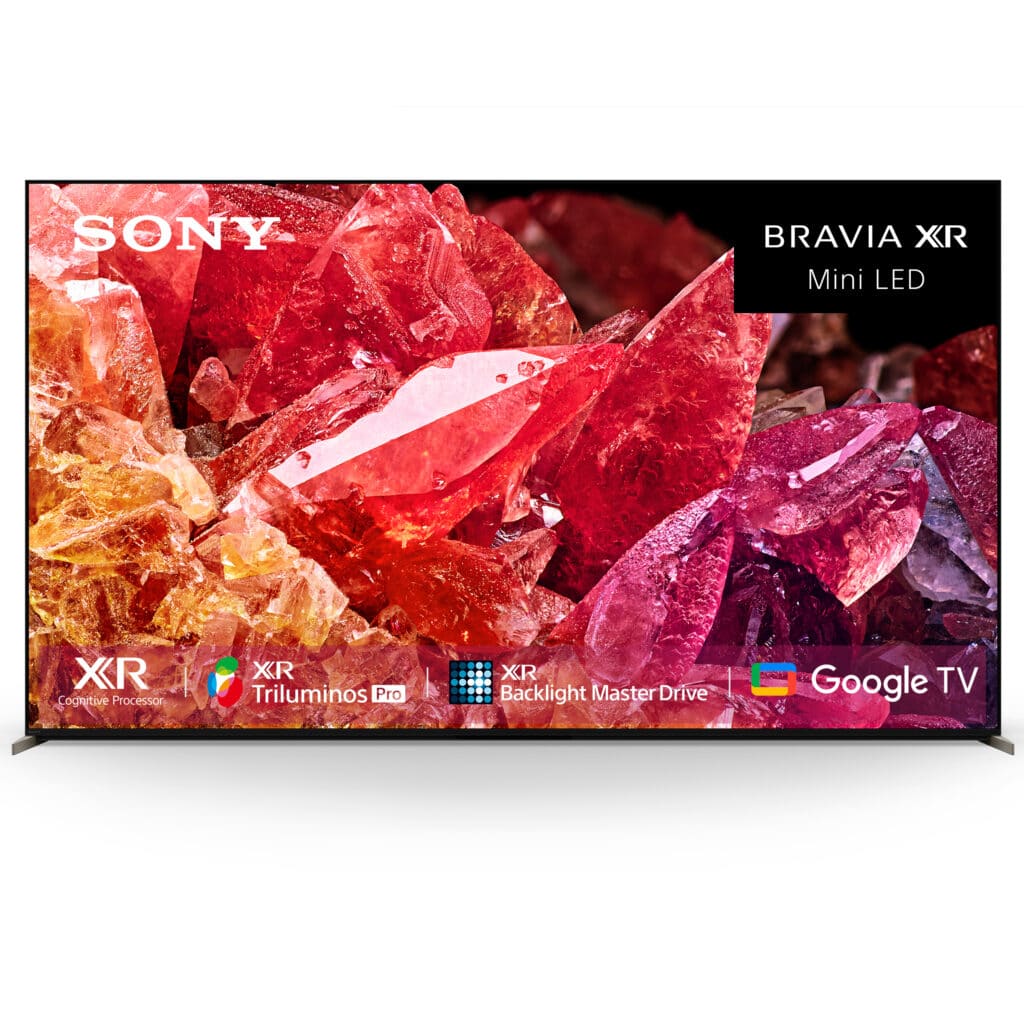 Sony India, a wholly owned subsidiary of Sony Corporation in Japan, has been a premium brand in various product categories including television, digital imaging, personal audio, home entertainment, gaming, car audio and professional solutions since its establishment in 1994. Sony has always prioritized customer satisfaction by delivering unparalleled standards of sales and services.
Throughout its history, Sony has embodied the spirit of innovation and immersive experiences in its television business, consistently pushing the boundaries of what is possible. From the first transistor television in 1960, to the introduction of the colour television Trinitron, the world's first LED backlit, OLED television, and most recently, the world's first Cognitive Intelligence television, Sony BRAVIA has been renowned for pioneering state-of-the-art technologies.
The newly introduced BRAVIA XR provides the most immersive viewing and listening experience to date, as it employs cognitive intelligence to understand how humans see and hear. As a result, the XR television displays content in a manner that is consistent with how it would be perceived in the real world.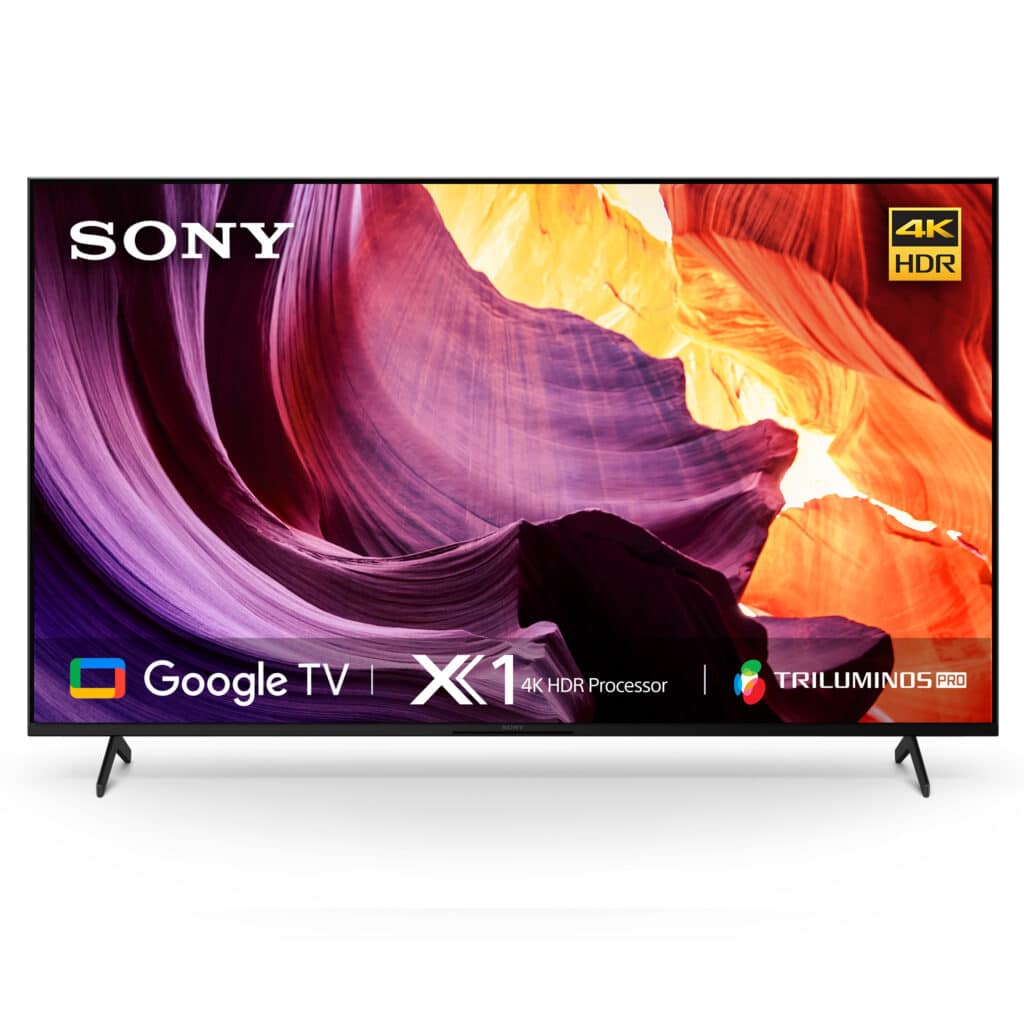 Could you provide us with an overview of Sony's current offerings in the Smart TV's Market?
Sony's entire lineup of BRAVIA FY22 has been upgraded to the Google TV platform, providing a user-friendly interface akin to using an Android phone, offering a comfortable and convenient content watching experience. The major segments of our flagship models such as the Mini 4K LED X95K, MASTER Series OLED A95K, XR OLED A80K, 4K XR Full Array LED X90K and 4K LED X85K, X80K, X75K are loaded with the latest and innovative technologies for a highly immersive experience.
The 4K LED X75K with X1 processor, Live colour and Google TV ensures lifelike pictures at competitive pricing. The X80K with Triluminos Pro colour technology, Dolby Vision Atmos, far-field mic, BRAVIA CAM support, is a true successor of last year's best selling 140 cm (55) television X80J. The X85K with a 120Hz panel refresh rate and gaming features above X80K makes it a good step-up variant.
The XR Full Array LED X90K with Cognitive Processor XR, which thinks like a human brain, ensures a real-world picture and a 3D surround experience. Newly added features such as BRAVIA CORE and BRAVIA CAM support enhance the overall TV experience. The XR 85X95K 4K Mini LED is loaded with Cognitive Processor XR, advanced mini-LED backlight system, 120Hz panel refresh rate, along with BRAVIA CORE and BRAVIA CAM support, making it a super performer.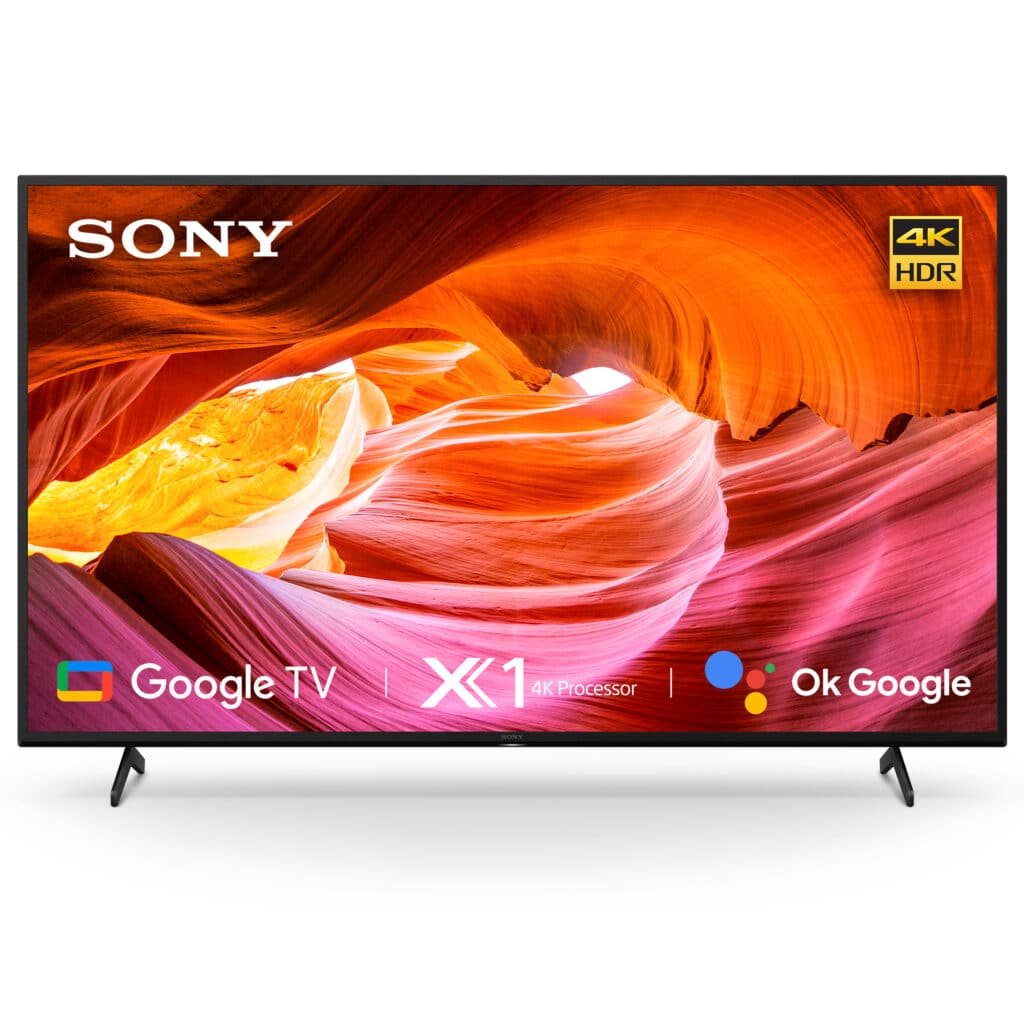 The XR OLED A80K with XR OLED contrast pro, XR OLED Motion, and Sound from screen is one of the best OLED televisions in India. The XR MASTER Series A95K OLED TV is a flagship model that comes with XR OLED contrast pro, XR OLED Motion, gaming features like 120 Hz display low latency modes ALLM, VRR, HDMI 2.1 and 3D. Its futuristic design and loaded premium features establish this television as one of the most desired televisions.
Can you tell us about the unique viewing experience that Sony Smart TV's offer, which sets them apart from competitors?
Sony has many proprietary technologies that make its televisions stand out in the market. One of the latest is the XR cognitive processor which revolutionises the viewing experience by reproducing content the way humans see and hear, resulting in a lifelike experience. This processor is enhanced by the XR Triluminos Pro technology, which delivers billions of accurate colours for a natural and beautiful picture quality.
Sony also offers the BRAVIA CORE app, which is a pre-loaded, exclusive movie service that allows users to redeem new movie releases and stream top movies. BRAVIA CORE features Pure Stream, which can stream HDR movies at up to 80Mbps, similar to 4K UHD Blu-ray, on a wide range of content. This significantly improves detail, colour and contrast compared to conventional 15-25Mbps streaming content.
In addition, BRAVIA CAM adjusts sound and picture settings based on the user's location in the room and distance from the TV for an optimum experience. Sony's acoustic surface sound technology uses special actuators to turn the screen into a multi-channel speaker, delivering a more powerful and realistic sound that matches precisely with what is on the screen.
The FY22 BRAVIA television lineup is now upgraded to the Google TV platform, which provides the best UI experience and convenient content watching. The televisions feature cinema-oriented features such as IMAX, Dolby Vision, Dolby Atmos, Netflix calibrated and Calman ready, enriching the viewing experience. For gaming, BRAVIA XR televisions offer features such as 120 Hz display, low latency modes ALLM, VRR, HDMI2.1, Auto Game Mode, Auto HDR Tone Mapping and 3D surround sound, making them the preferred option as a giant gaming machine.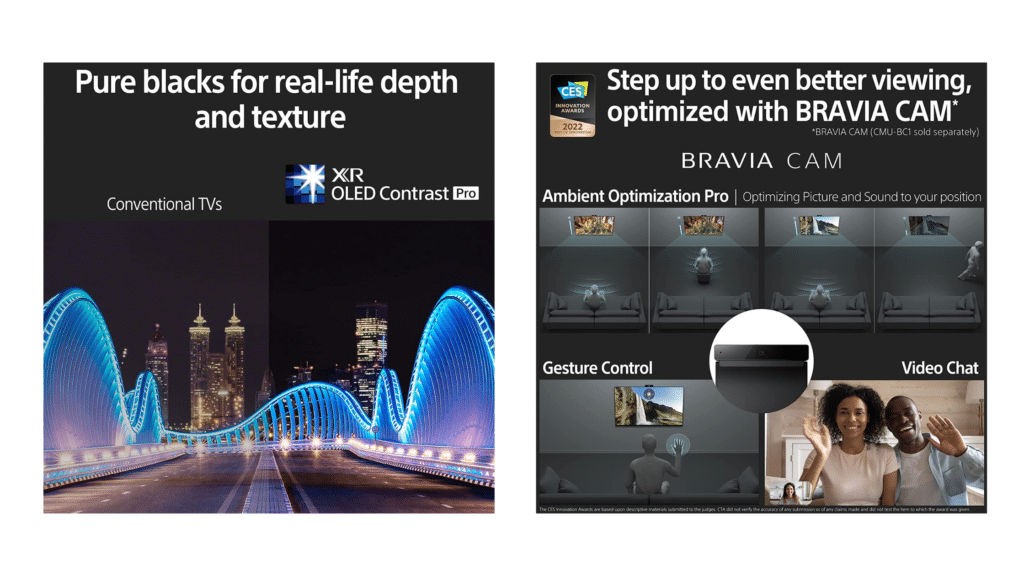 How does Sony's operating system differentiate itself from its competitors, and how does it enhance the user experience?
Sony's BRAVIA television lineup is equipped with the Google TV platform, which is a unique and outstanding feature. This platform offers an unparalleled user interface (UI) and makes it incredibly easy to watch and access content. With Google TV, users can enjoy personalized views, customized watchlists, and seamless connectivity across multiple devices. Moreover, the platform is updated regularly to ensure that users have access to the latest technology.
Additionally, Sony televisions have built-in Google Chromecast, eliminating the need for external devices to cast compatible content from phones or tablets. The televisions also support Apple HomeKit and AirPlay, making it easy to stream content from Apple devices such as iPhones and iPads. This feature allows users to share content on the big screen and control the television with ease.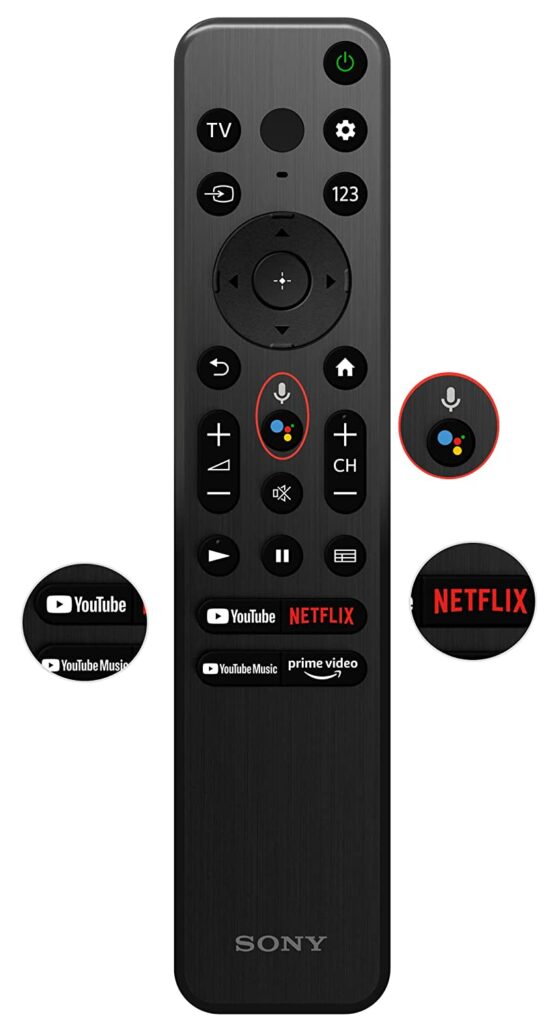 Could you please describe the distinctive features and unique selling points of Sony's high-end smart TV models?
Sony boasts a range of exclusive technologies and features that distinguish it from its competitors, making it a preferred brand in the premium segment. Some of the key features that set Sony apart include:
Triluminos Pro: Sony TVs come equipped with a unique TRILUMINOS PRO™ algorithm that can detect colour from saturation, hue, and brightness to reproduce natural shades in every detail, resulting in colours that are closer to those seen in the real world.
Acoustic Surface Audio+: Sony's television line-up uses special actuators to turn the screen into a multi-channel speaker, allowing the sound to match precisely with what's on the screen.
DOLBY Vision ATMOS: With Dolby Vision®, scenes are brought vividly to life for authentic viewing, while Dolby Atmos® fills the room with immersive surround sound, allowing users to enjoy a cinematic experience from the comfort of their own home.
Built-In Mic and Voice Search technology: Sony TVs have built-in microphones for hands-free voice search, allowing users to find their favourite content quickly and easily using the power of their voice, without the need for a remote. This feature eliminates the need for complicated navigation or tiresome typing, making for a more user-friendly experience.
Perfect for PS5: As part of Sony's 'Perfect for PS5' line-up, BRAVIA XR televisions can be paired with a PlayStation®5 console to provide an exceptional gaming experience. BRAVIA XR televisions automatically adjust and optimise the picture to the best settings for the PlayStation®5 console, resulting in immersive picture and sound that makes users feel like they're right in the middle of the action. Additionally, with 4K/120fps as specified in HDMI 2.1, BRAVIA televisions provide smooth and clear movement for responsive gameplay.
How does Sony's Smart TV differentiate itself from its competitors in terms of multimedia connectivity options?
Sony offers various connectivity options to its users, such as USB connectivity and Bluetooth compatibility, enabling users to connect their devices wirelessly for easy and convenient entertainment. With Bluetooth connectivity, users can pair their BRAVIA TVs with Bluetooth headphones or earphones and enjoy their favourite shows and music without any interruptions or disturbances.
In addition, Sony televisions come equipped with built-in Chromecast, allowing users to effortlessly switch between their phone, tablet, or laptop to the TV. With Chromecast built-in, users can cast all their favourite movies, shows, apps, games, and more directly onto their TV.
For gaming enthusiasts, Sony TVs feature connectivity options such as 120 Hz display, low latency modes, ALLM, VRR, and HDMI 2.1. Sony also offers an innovative technology called BRAVIA CAM, which optimises picture and sound quality to ensure users always have the best viewing experience. BRAVIA CAM also offers gesture controls, video chat, and many other engaging features.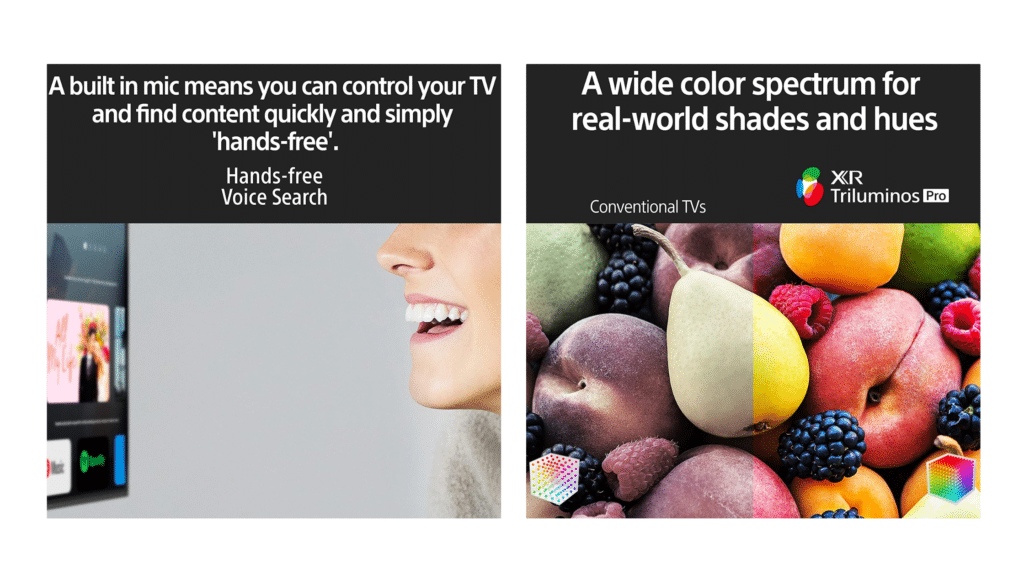 Could you please provide more information on the voice control feature available on Sony's Smart TVs and its advantages for users?
Sony's Smart TVs feature built-in microphones that allow for hands-free voice search, providing users with a convenient way to operate their television using their voice. In addition, if the television is equipped with Google Assistant, users can also ask for assistance from the Assistant using voice commands.
Could you please provide further details on the display technology and resolution utilized in Sony's Smart TVs?
Sony's range of televisions features a variety of display technologies, including OLED, which offers striking contrast and real-life depth in every scene. The full-array LED backlighting technology produces realistic contrast in bright and dark areas, resulting in pictures with enhanced depth and contrast. With the 4K Mini LED screen, users can enjoy exceptional contrast thanks to the unique XR Backlight Master Drive technology that delivers dynamic range like never before, providing incredibly deep blacks and dazzling lights as well as beautifully natural mid-tones without flare or halos around highlights.
Additionally, our televisions are available in both 4K and 2K resolution, and our powerful processor utilizes advanced algorithms to reduce noise and enhance details. With a clearer 4K signal, viewers can enjoy content that is closer to 4K quality, full of life-like colours and contrast.
Advertisement
[adrotate banner="30"]