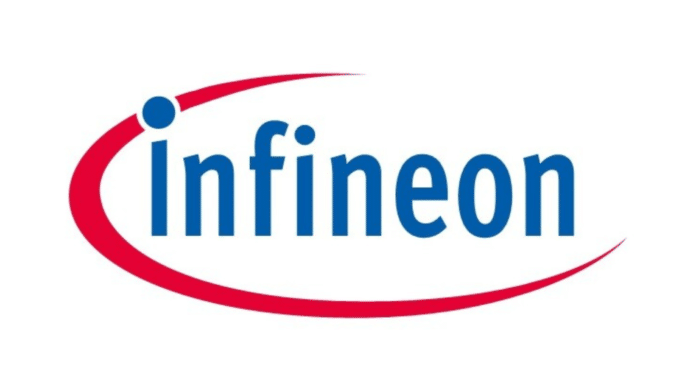 Advertisement
[adrotate banner="23"]
Infineon Technologies announced that they have acquired the Stockholm-based startup Imagimob AB, a leading platform provider for Machine Learning solutions for edge devices. With this acquisition, Infineon advances its position to offer a world-class Machine Learning (ML) solution and significantly complements its AI offerings. Imagimob provides an end-to-end machine learning toolchain that is highly flexible and easy to use with a strong focus on delivering production-grade ML Models. Infineon is acquiring 100% of the company's shares. Both parties have agreed not to disclose the amount of the transaction.
"Artificial Intelligence and Machine Learning respectively are about to largely enter every embedded application and thus enable new functionalities. With Imagimob's outstanding platform and its expertise in developing robust machine learning solutions for edge devices, we further strengthen our ability to enable new levels of control and energy efficiency on our products while preserving privacy," said Thomas Rosteck, President of Infineon's Connected Secure Systems division. "We enable our customers to leverage the advantages of AI/ML and bring their products to market quickly by building on our advanced sensors and IoT solutions portfolio".
Advertisement
[adrotate banner="34"]
"With Infineon we can accelerate our customer's developments, enable new applications and help them to differentiate in their markets," said Anders Hardebring, Co-Founder and CEO of Imagimob. "Becoming an integral part of the Infineon ecosystem with their profound application expertise and an extensive product portfolio allows our energy efficient and secure implementation of advanced sensing and control in IoT contexts".
Imagimob is a leading player in the fast-growing market for Tiny Machine Learning and Automated Machine Learning (AutoML), providing an end-to-end development platform for Machine Learning on edge devices. Imagimob's platform enables a wide range of use cases, such as audio event detection, voice control, predictive maintenance, gesture recognition, signal classification as well as material detection, and will extend Infineon's hardware/software ecosystem even further. Applying the combined expertise to the complete range of sensors will provide existing customers of both companies a unified user experience across products, enable rapid deployment of robust solutions and accelerate the further adoption of Tiny Machine Learning through all applications and segments.
While digitalization has traditionally been associated with server farms and centralized computing, the trend is now shifting toward enhancing compute performance at the edge. "We are leading in power systems and IoT, with the ambition to grow even further," Rosteck said. "Thus, we provide complete solutions to support the great challenge of our time: to drive decarbonization and digitalization."
This transition is driven by the improved capabilities and performance of microcontrollers, which are increasingly empowering edge devices with intelligence. Local IoT systems have the potential to accomplish much more, and operating at the edge offers numerous advantages. Not all data needs to reside in the cloud; however, it should be readily accessible when required. Infineon actively supports these IoT solutions, utilizing the capabilities of microcontrollers, power devices and sensors to construct actuators that provide comprehensive control over the production environment of consumer goods. Moreover, as security is an important factor in the realm of the IoT, Infineon emphasizes the importance of robust security measures to safeguard connected devices and systems.
"One tangible example [is] coffee machines: They have been with us nearly forever, but now, as they are connected, these most basic items are becoming IoT devices," Rosteck said. "When it comes to companies offering IoT solutions, we encounter two scenarios. On the one hand, there are small startups that excel in their specific domain; we support these with complementary capabilities, adding to their expertise. On the other hand, there are companies like the manufacturer of traditional coffee machines, who increasingly require capabilities that weren't needed before, such as enhanced connectivity and software expertise."
One of the notable features of Imagimob AI is its toolchain that enables non-AI experts to create models of the entire process of what needs to be done correctly and to create solutions that can be downloaded into a microcontroller. Customers will be able to create their models using this development system thanks to the integration of the developer ecosystem, the modus toolkit and the Imagimob toolchain.
Infineon's acquisition strategy
Infineon's acquisition strategy goes beyond mere IP ownership. Rosteck noted the importance of acquiring assets and the invaluable competence residing within Imagimob's team. By incorporating the toolchain and leveraging the team's expertise gained through customer interactions, Infineon aims to create an environment where the acquired team can flourish and contribute to the company's growth at an accelerated pace.
From a technical perspective, the acquisition offers two key elements. First, the toolchain provided by Imagimob empowers developers by streamlining the development process for edge AI applications. This user-friendly platform enables companies, especially those without dedicated development teams, to explore and implement AI solutions effectively. Second, Imagimob brings a range of existing models to the table. These models have been developed using the toolchain to cater to various applications, such as voice detection, wake-word recognition and baby-cry detection. With the integration of Imagimob's models and Infineon's sensor portfolio, Infineon can offer customers out-of-the-box solutions that combine hardware components with pre-developed AI models, enhancing flexibility and reducing time to market.
For More Information: https://www.infineon.com
Advertisement
[adrotate banner="30"]