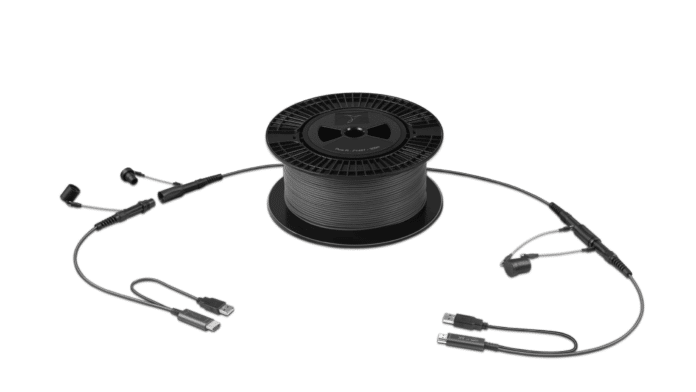 Advertisement
[adrotate banner="23"]
Pure Fi, a leading innovator in premium connectivity solutions for the Pro A/V space, launched the Pure Fi Pro HDMI® 2.1 Active Optical Cable (AOC). The company's latest optical innovation – which will be shown for the first time at CEDIA Expo is tailor-made for A/V professionals, featuring a modular design for easy installation and a CL3 rating to ensure worry-free in-wall use.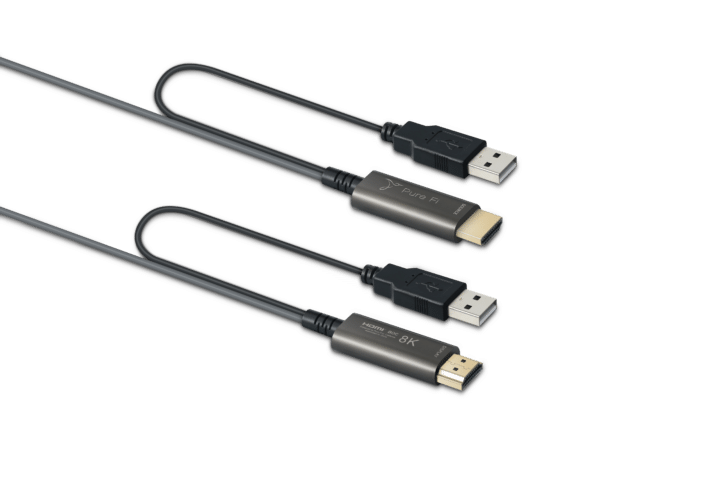 "We set out to design an optical connectivity solution that offers the same blazing-fast performance our customers have come to expect from Pure Fi, but with a number of benefits sure to be appreciated by professionals in the A/V space," said Bill Huang, CEO, Pure Fi. "Our new Pro HDMI AOC features a modular design that serves the dual purpose of streamlining in-wall installation, while future-proofing the AV investment, all thanks to detachable connectors that can be replaced and upgraded in the future without abandoning existing in-wall cabling."
Advertisement
[adrotate banner="34"]
The innovative modular design features detachable Tx and Rx modules, making it possible to fish the pure optical fiber cable through conduit and other narrow openings with ease before terminating at the desired endpoints. And while the cable itself is narrow and flexible, the durable fiber housing and dust-proof connectors withstand moisture, heat and other harsh environmental conditions to ensure years of trouble-free use. This makes it an ideal choice for Pro A/V, high-end home theater systems and gaming setups. It is backward-compatible with earlier versions of HDMI, ensuring that it can be used with existing HDMI devices.
"We applaud Pure Fi's efforts to continue to foster and grow the HDMI ecosystem across the market as a whole, and in the professional A/V space in particular," said Jeff Park, Chief Technology Officer at the HDMI Licensing Administrator. "Commercial applications are demanding, and installers require a durable connectivity solution that performs well and withstands the harsh environmental elements often associated with professional deployments. Pure Fi provides a solution that fills an important need in the Pro A/V market."
Key features of the new Pure Fi Pro HDMI 2.1 AOC include:
CL3 Rated: Tested and certified to meet certain fire safety standards for safe in-wall installation, including the National Electrical Code (NEC) requirements for flame propagation and smoke generation.
Long-Distance, High-Bandwidth Connectivity Without Interference: Throughput up to 48 Gbps, supporting 8K content at 60 Hz or 4K content at 120 Hz over distances of up to 1,000 feet with near-zero EMI.
Lightweight, Flexible & Modular: Detachable Tx and Rx modules mean installers only need to fish cable that is less than .2 inch thin for easy in-wall and ceiling installation – no bulky HDMI connectors to get in the way. Once the cable is installed, future maintenance and upgrades are as simple as swapping out the head units without having to replace existing in-wall cabling.
Pure Fi designs, engineers and manufactures its proprietary chipsets and system in-house, giving the company full control of the entire manufacturing and distribution process. Pure Fi's deep expertise in optoelectronics enables the company to drive high-speed data over long distances to create smarter connected solutions for the professional A/V market. Pure Fi's new AOC is much better suited to high-speed data transmission than conventional copper solutions, with significant advantages where it matters most.
For more information www.pure-fi.com
Advertisement
[adrotate banner="30"]