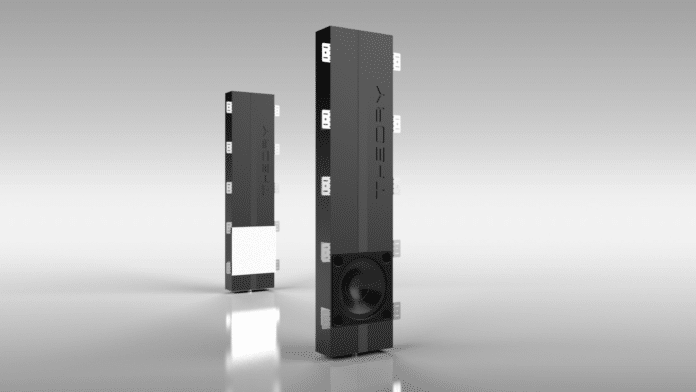 Advertisement
[adrotate banner="23"]
Premium audio brand Theory Audio Design has announced several new products at this year's CEDIA Expo. The iws12-6 and iws12-9 are the company's first architectural subwoofer models, delivering deep bass from an ultra-compact enclosure. Also introduced is the sb25aw, a 4-ohm or 70V/100V version of the company's sb25 surface mount loudspeaker, which incorporates a durable perforated stainless-steel grille, water-tight loudspeaker wire entry point, and selectable hi-z or low-z operating modes.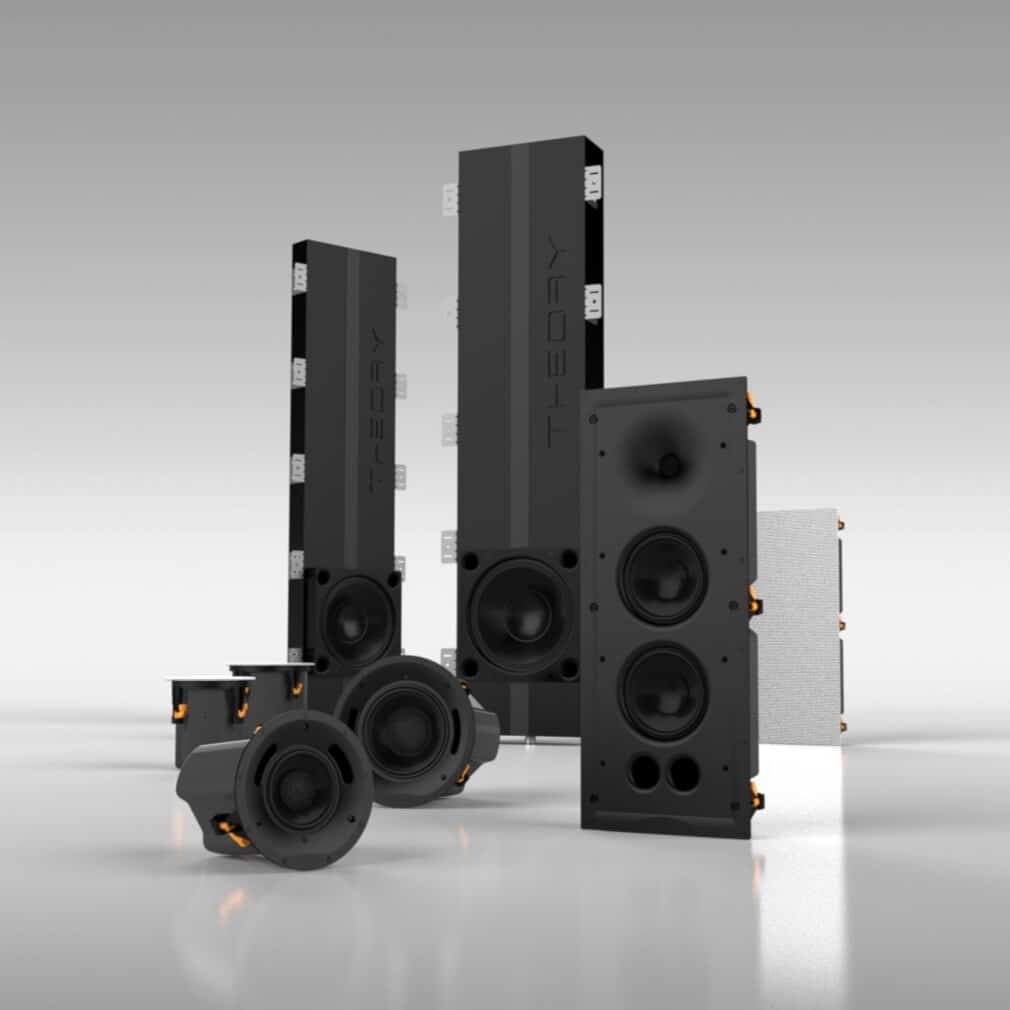 The iws12-6 includes an enclosure that can be installed flush into 2×6 stud walls, or surface mounted with only 5.5 inches of total depth. The option allow-profile paintable, perforated grille allows the subwoofer to completely disappear within any environment. At 34 inches wide, 14 inches high, and only 9 inches in depth, and with an optional smart yoke bracket, the iws12-9 can be wall-mounted, ceiling-mounted, or flown. It can also simply be placed on the floor with the included feet and used as an in-room subwoofer where a compact, high-performance subwoofer is desired.
Advertisement
[adrotate banner="34"]
The sb25aw ships with z-clips for flat-to-wall mounting and the back panel has integral mount hole patterns for several high-quality third-party speaker mounts. An optional robust surface and pole-mountable yoke mounting bracket are also available. A tabletop stand accessory allows the sb25aw to stand up on flat surfaces such as speaker stands, mixing desks, consoles, tabletops, and bookshelves both horizontally and vertically. With the available optional Universal Mount Adapter, the sb25aw can go anywhere: pole from ceiling, pole from ground, onto any 75mm or 100mm VESA mount, and a number of pan-and-tilt wall and ceiling mounts from Adaptive Technologies
CEDIA Expo and Commercial Integrator Expo attendees can see and hear the new architectural subwoofers in Theory's booth 1543 and High-Performance Audio Room 204, while the sb25aw can be seen in Theory's booth and heard in High-Performance Audio Room 204. Both architectural subwoofer models are available now for pre-order and will begin shipping this Fall. The sb25aw is available for pre-order now and will begin shipping in Q4 2023.
Advertisement
[adrotate banner="30"]