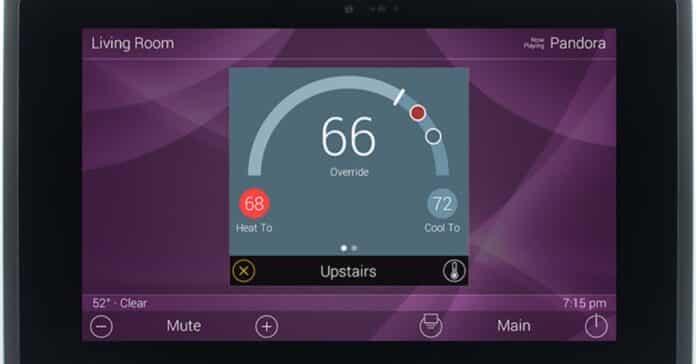 Advertisement
[adrotate banner="23"]
URC, a global pioneer in smart home automation and control for residential and commercial applications, announced today a partnership with Carrier, a leader in home comfort solutions and part of Carrier Global Corporation. This collaboration will propel the Infinity® system into a new phase of smart home and commercial automation technologies. With Total Control®, URC's award-winning residential and commercial automation platform, Carrier customers can control their Infinity®, Bryant Evolution™, Connex™, and ICP ION™ systems on-site and remotely. The technology is now available.
"Carrier is committed to delivering a best-in-class customer experience," said Todd Nolte, Managing Director, Replacement Components & Product Management, Residential HVAC, Carrier. "We are excited to collaborate with URC to jointly put control at the fingertips of homeowners", added Nolte.
Advertisement
[adrotate banner="34"]
For URC clients, combining the power of systems and devices ushers in a new era of smart home control. The following are some of the key advantages:
Automation Programming Made Simple — URC's home automation dealer community makes programming simple, fast, and professional.
Remote Access and Control — Use the URC user interfaces or the Total Control app to control your system from anywhere.
Unified & Seamless Integration — Simply automate numerous climate zones, as well as other smart categories like lighting, security, audio, video, and more, with URC's Unified Modules.
Create Robust Scenes – Launch scenes that create the ideal environment with professional programming. "Good Morning" or "Goodnight" sceneries, for example, can modify the climate, lighting, shades/drapes, and energy monitoring.
Voice/Hands-Free Control – URC's voice commands through Alexa or Google Home enables two-way communication and straightforward homeowner operation.
Energy Efficiency – Understand your energy usage and ways to reduce costs.
With features like wireless connectivity, occupancy sensing capabilities, and built-in intelligence, the Carrier Infinity®, Bryant Evolution™, Connex™, and Ion™ system controls are created for homeowners who appreciate the value of accuracy. The system control gives the homeowner unprecedented flexibility over comfort and energy savings.
"Delivering next-generation, unified experiences for homeowners and simplified deployments for our dealers are the strategic imperatives behind this integration with Carrier," stated Lars Granoe, Vice President Product Development, URC. "It adds to our industry-leading integration portfolio enabling broad, simplified automation", added Granoe.
Image Source: URC Automation & Carrier 
For More Information Visit: http://www.urc-automation.com/
Advertisement
[adrotate banner="30"]