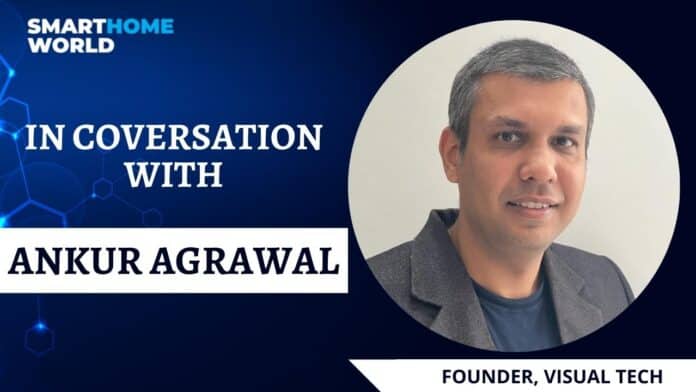 Advertisement
[adrotate banner="23"]
Ankur Agrawal, Founder, Visual Tech in conversation with Smart Home World, shares his insights on the cross-compatibility of brands, energy-saving features, and trends in smart automation systems.
Our professional readers would like to know about Visual Tech?
Advertisement
[adrotate banner="34"]
Visual Tech is a Hyderabad-based proprietary firm founded in 2013. Initially, we concentrated solely on the sale of projectors for residential and commercial spaces. As new trends emerged and technology developed, we diversified into other verticals, including screens, displays, video conferencing and integration. We introduced complete home theatre solutions to our list of services six years ago. Being proprietary we are competing with big brands and competitors. Installations were challenging at first since we only supplied the equipment and the client or a third party was in charge of the installation. However, we eventually began to provide on-site services, which allowed us to generate more revenue.
What are the key products and services offered by the company?
Our key offerings include projectors manufactured by Sony, JVC, BenQ, and Epson; audio components produced by Denon, Marantz, FOCAL, JBL, Monitor Audio, B&W and Bose; automation components developed by UpHome Automation and RTI. In the display category, we stock products from a number of different companies, like AERO, Samsung, and LG.
What considerations are necessary while installing an AV solution?
When a client asks for an AV solution, we first figure out if the user will be able to use the technology easily. We educate the client in operating the product. The after-sales service is also an important criteria when selecting a specific brand. We also see that the spare parts are easily accessible so that we can turn things around quickly.
We offer solutions that are compatible with a number of brands because cross-compatibility can be an issue at times. UpHome Automation, for example, works well on both Android and iOS smartphones. Before installing any type of audiovisual system, we analyse the wattage of the speakers and determine which segment of amplifiers are compatible with them. As a result, we receive our solutions from a variety of sources, depending on the client's needs and budget.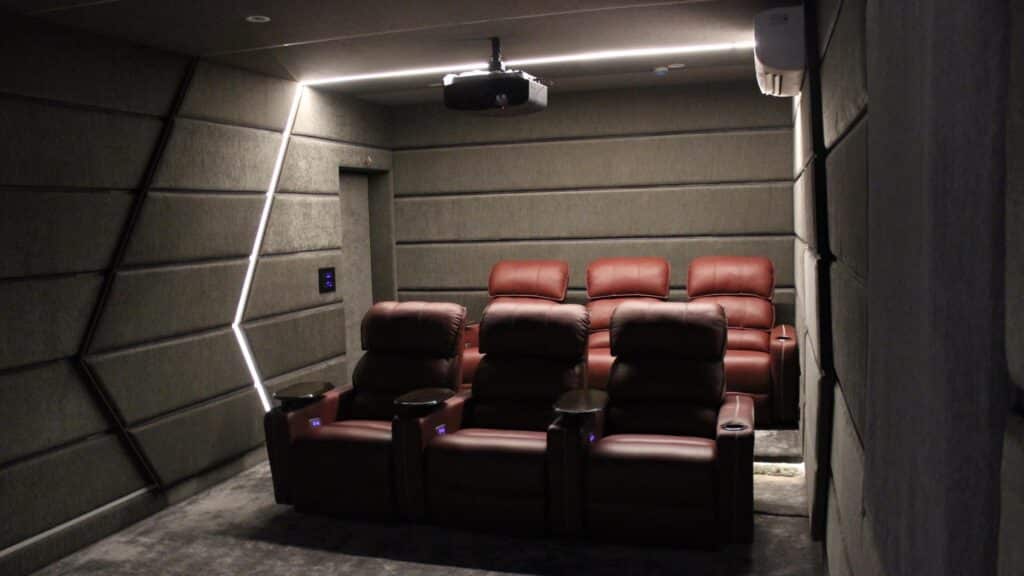 Lighting is also an important consideration. To eliminate issues such as glare, we are exceedingly cautious about how the systems are interconnected. When making calculations, we regularly use our database of previous projects. They act as a guide and help us avoid blunders. We make sure to deliver designs to the client ahead of time to ensure seamless integration. When working on a commercial project, we consider the size of the room as well as the number of individuals that will be present at any given time.
What are the USPs of Visual Tech?
At Visual Tech, we prioritise becoming better listeners. This is necessary throughout the design and planning phase so that we can offer our clients a feasible choice to install. By attentively listening, we not only provide a solution that meets the user's requirements but also save them a substantial amount of money during installation and in the long term.
We provide quick turnaround times and are available to service users seven days a week by leveraging in-house expertise. We provide original serial numbers to maintain our clients' trust. Our in-house designers develop 2D and 3D drawings for the project at the client's request to explain how the system works.
Our demo rooms are also a unique selling point. The client's experience there increases their likelihood of purchasing the solution. We offer demos and have designed packages based on our research and experience that cater to a large number of clients' individual demands and budgets.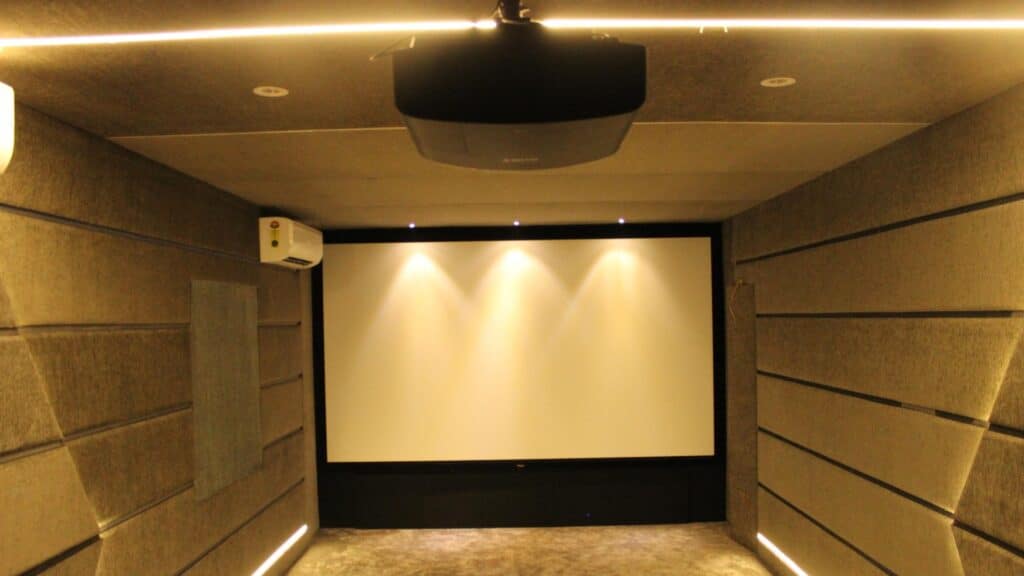 Describe in depth the benefits of custom A/V solutions to the user.
Any custom A/V solution gives the user complete control. It is fully up to the individual to watch what and when they wish to watch. An immersive theatre experience in the comfort of their own home. A private media room allows users to unwind and spend time alone or with family and friends.
The combination of high-quality visuals, professional audio and full automation brings entertainment to a new level. Access to cutting-edge technology is widely regarded to be advantageous because it increases the market value of the space.
Are your products equipped with energy-saving features? What tangible benefits does the user receive?
Our initial proposal to the client highlights the energy-efficient facilities. Our devices include energy-saving features. Eco mode on projectors reduces the brightness of the lamp. Similarly, amplifiers can be configured to consume less power from a power supply.
One of our automation projects included an energy-efficiency case study. The project featured complete automation of the home, from entry gates to exhausts and ventilation. Motion sensors were installed to regulate the lights. Human-centric lighting and other smart home automation features were included. The study's objective was to determine how much energy was consumed and how much was saved as a direct result of automation, as well as where efficiency may be enhanced.
What was the demographic of your target market? Who are the primary buyers?
Most of our buyers in the residential market are people who buy or live in villas or bungalows in upcoming areas or in gated communities. We have also worked with apartments in high rises as well.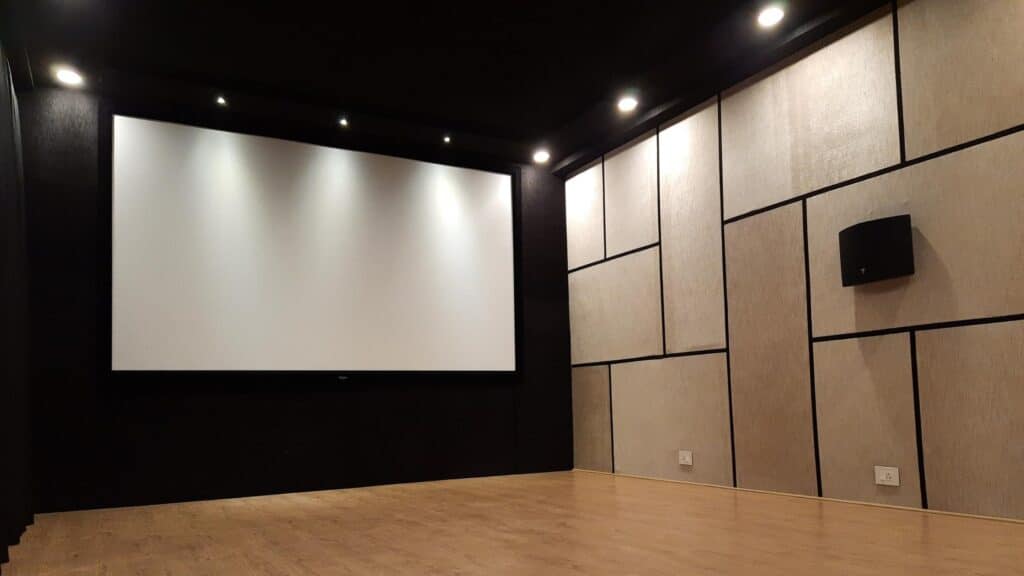 In the commercial segment, we have helped MNCs with video conferencing and AV solutions. In addition to that, we have provided clients in the government sector with video conferencing systems and displays. For panels and displays, hospitals have also been among our clientele.
We have marketed displays to people in the hospitality business. There is a growing demand for AV solutions. There is a market for audio and video solutions. So it's a new market that we want to look into. We currently have 32 interior designers and 13 architects on board.
What are the most recent trends in the A/V industry?
Our emphasis has always been on the residential segment. We had a number of enquiries for custom AV projects during Covid, however, due to the extraordinarily intensive workload and strong demand, these projects were implemented after lockdown as our cities were opening up. We have seen a rise in commercial projects, although majority of our projects are still residential.
In terms of future trends, the customer knows what they want and is operating within a realistic budget.
What was the game-changing breakthrough in the audio-video sector, and how did it impact our way of life?
HDMI is a game changer in the market since connectivity has become extremely simple. Any product from any brand that has an HDMI input and output can be paired with any other product from any brand.
Another noteworthy change is that people can now get the technology at a price they can afford. Users now have many options to choose from because so many new brands continue to enter the markets.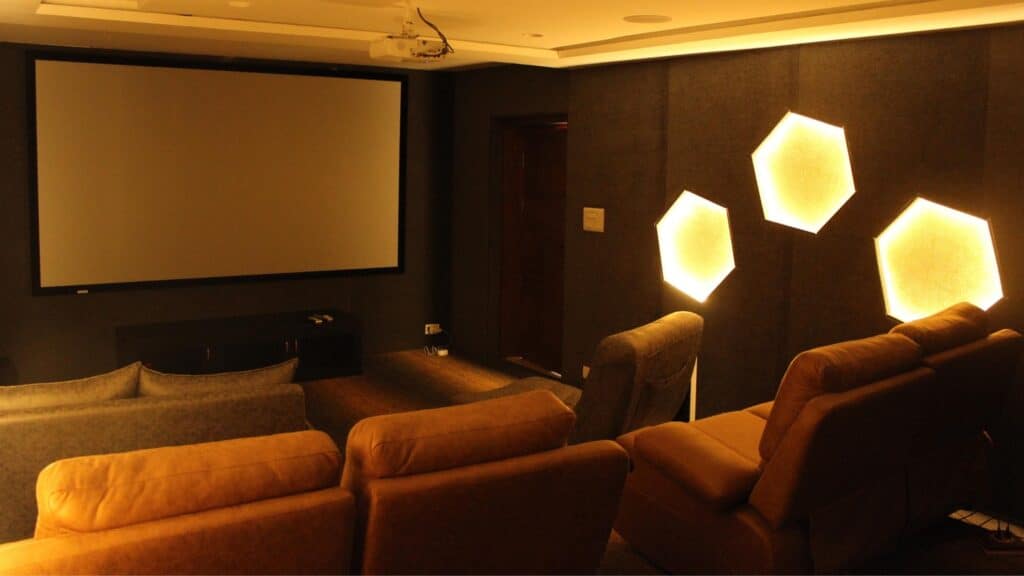 Due to the shrinking sizes of residential and commercial spaces, how important do you believe space management is for city dwellers? What solution does Visual Tech provide for optimal space management with a touch of luxury?
When space is an issue, there are a few options. To begin, we connect via Bluetooth or WiFi. Second, we strive to minimise cabling in such settings by using equipment that allows plug and play, such as short throw projectors, satellite speakers, lower screen sizes and so on.
We recently completed a project in which the room was barely 10 x 12. We chose a 90-inch screen, a 4K short-throw projector, and satellite speakers with Atmos. We were able to modify the package to accommodate a reduced room area and deliver a 4K solution.
Changing out projectors for television screens and installing a powerful soundbar is yet another strategy for optimising the use of space. The experience that one gets from using one of these systems is comparable to that of using a home theatre.
How would you separate the Indian market for premium display, projection, and audio systems from the global market? What brands do you believe are suited for Indian homes?
The quantity of exposure to new technology makes a significant difference. In this regard, the Indian market is still evolving. Alternative technology must be adopted instead of traditional methods.
For example, the international market favours digital outdoor advertising to printed billboards. This product has the potential to be profitable in India. Large digital displays in commercial locations can also be a lucrative advertising venture as well.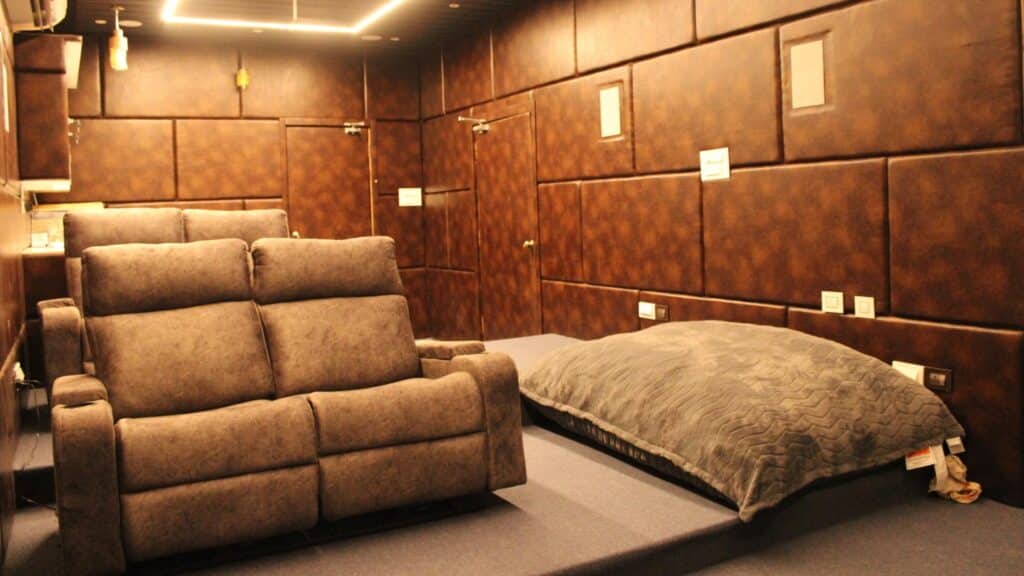 Consumer psychology is another variation between the Indian market and others. Even while the number of Indians adopting AV solutions is expanding significantly, they are still those who are cautious to commit. In other nations, specialised AV solutions have become a way of life but it is considered luxury here.
Audiophile-grade speakers from B&W and Focal are part of the home theatre systems. For budget-friendly alternatives brands like Monitor Audio, JBL Elac, and so on, are the best solutions. Brands like Bose are frequently asked for a home theatre upgrade rather than a brand-new setup.
What are your areas of expertise in sectors such as commercials, hospitality and retail interiors? Which of your brand's offerings do you make available for projects of this nature?
Our areas of expertise include residential AV solutions as well as digital display for the commercial and retail sectors. When it comes to high-end projects, we offer projectors made by Sony and JVC. And also offer displays made by LG and Samsung. We provide a variety of video conferencing solutions, including interactive screens for conference rooms made by Polycom and Logitech.
What are the most popular and sought-after brands for 4K and 8K cables and accessories?
The majority of the cable that we utilise comes from AudioQuest. We do make use of notable names, including premium brands like Kordz.
Advertisement
[adrotate banner="30"]