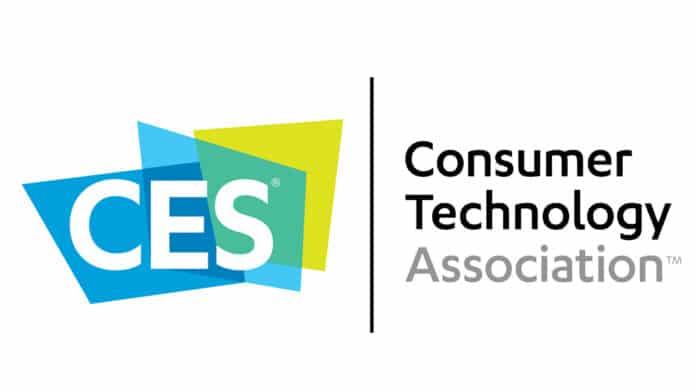 Advertisement
[adrotate banner="23"]
CES, the annual Consumer Electronics Show, one of the biggest technology events, is set to return to its live in-person format in 2022. The event went all-digital in 2021 due to the COVID-19 pandemic. The Consumer Technology Association (CTA), hosting CES, has confirmed that 2100+ exhibitors across 44 tech categories have registered to appear at CES.
CES 2022 starts from Jan 5th – Jan 8th, 2022. Catering to the virtual needs of the pandemic, an online element is crucial. For safety reasons the venues have changed and improved upon air circulation, and the event will further require proof of COVID-19 vaccination (both doses) from attendees as well.
Advertisement
[adrotate banner="34"]
Several new categories are to be introduced at CES 2022, including food tech, space tech, and non-fungible tokens (NFTs), and more.
From India, seven companies have signed up to exhibit, and five of them are in the event's startup area — Eureka Park. Enverde Altifarm and H-Bots Robotics are to name a few.

Below are a few companies and their showcase items at CES 2022:
SAMSUNG AT CES 2022
Samsung has been consistently showcasing a load of products at CES over the years, and one can anticipate a range of products shown off at CES 2022. From several new 4K and 8K Neo QLED TVs, following up last year's excellent Samsung QN90A and QN900A models. In the smartphone arena, more mid-range phones and maybe more about the Samsung Galaxy S22 flagship range.
SONY AT CES 2022
One can never anticipate what Sony will have for consumers in any given year. From Sony's audio department, one can hope for a new lineup of digital media players (i.e. Walkmans) as well as a pair of premium headphones or two, some wireless speakers, and, from the TV side, at least three to four new 4K and 8K screens form the 2022 Sony TV lineup.
LG AT CES 2022
LG Electronics (LG) all-in-one home air care solution designed to deliver the benefits of an air purifier, fan, and heater in a stylish form factor is set to make its world debut at CES 2022. Developed to meet the needs of the work-from-home lifestyle, the all-new PuriCare™ AeroTower Air Purifying Fan offers personalized comfort that makes any indoor activity more pleasant and comfortable.
EVVR AT CES 2022
Evvr's In-Wall Relay Switch can be integrated discreetly into regular light switches, transforming it into a smart and wirelessly controllable device. This switch, along with the Evvr apps, will be exhibited Jan. 5-8 at CES 2022 in booth 53426, Venetian Expo.
PANASONIC AT CES 2022
Panasonic brings to CES two big announcements – one for its new OLED TV and another for its Technics line of vinyl players and headphones.
Z-WAVE PAVILION & Z WAVE SMART HOUSE AT CES 2022
The Z-Wave Pavilion and Z-Wave Smart House will host a large live display of new smart home devices at CES 2022.The Z-Wave Alliance, the standards development organization dedicated to advancing the smart home and Z-Wave® technology, will return to CES 2022 in Las Vegas to host the Z-Wave Pavilion and the Z-Wave Smart House.
Below is a list of smart home brands in the Z-Wave Pavilion:
Aeotec
Airzone North America Corp
Alfred International
Schlage (Allegion)
DEN Smart Home
Flex Automation
Homey (Athom)
Jasco
Masonite
Remotec
Silicon Labs
Vision
Yale (ASSA ABLOY)
Zooz
Some predictions for Smart Homes at CES 2022
Touchless tech was the talk of the event at CES 2021; from Kohler's kitchen faucet that can dispense water by simply placing a hand in front of it, to Arlo's video doorbell that can alert users when someone is standing on their doorstep rather than needing to push the doorbell. All thanks to the ongoing effects of the global pandemic, consumers can expect to see a lot more touchless tech at CES 2022.
Other smart home devices include home security cameras with better resolutions and smarter AI and more robot vacuums.
How To Register
Registration for CES 2022 is available to the consumer technology industry now at the CES website. The CTA intends to have a $300 fee charge. The fee will apply to attendees, including retailers, but credentialed journalists and analysts will be exempt.
The world has adapted and changed for the pandemic and technology has aided in keeping us connected healthy and safe. For those unable to travel to CES 2022, a digital venue will allow people to experience the CES. An opportunity for online visitors to watch the exciting live keynotes with GM, Samsung, T-Mobile, and Abbott.
Safety Protocols In CES 2022
The safety and security of everyone are important to focus on for CES 2022. All participants are required to provide proof of vaccination. In terms of masks, everyone attending the event is required to follow state and local guidelines and what the CDC mandates.
Credit & Source :
Advertisement
[adrotate banner="30"]