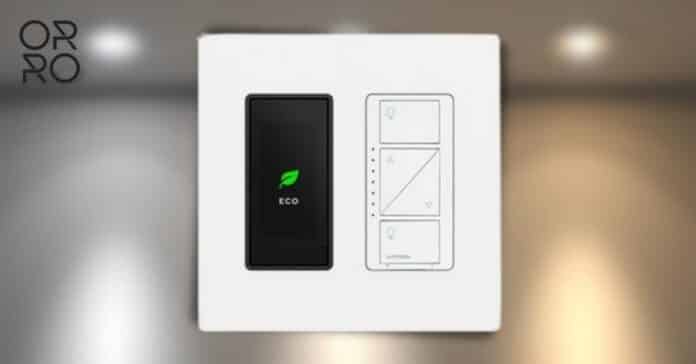 Advertisement
[adrotate banner="23"]
ORRO, a professional-grade Smart Living System manufacturer, recently revealed additional third-party lighting control capabilities, including connections to more connected switches, dimmers, plugs, outlets, and lighting systems. ORRO responds with the optimum amount of light by sensing motion, sound, and light with its sophisticated built-in sensors while learning and modifying lighting based on homeowners' habits and preferences.
The result is healthier, more human-centric lighting that promotes natural circadian rhythms while lowering lighting consumption by up to 80%. Other connected lighting systems and brands, such as Lutron Caséta, Lutron RA2 Select, Leviton, Kasa Smart by TP-Link, and LIFX, now have the same benefits and unified control through ORRO's switches and smartphone app.
Advertisement
[adrotate banner="34"]
"Whether it's the main control system or part of a broader hybrid system, ORRO can add value to any project on any budget," says Patrick "PG" Gall, Head of Channel Development, ORRO "We continue to see a great role that ORRO can play, when combined with other lighting systems, to create better and more integrated experiences. With simple software connections, ORRO can extend some of its magic to many of the systems that dealers and home builders are already installing", adds Gall.
The news follows the launch of ORRO S, a sensor-enabled, intelligent dimmer that offers the same human-centric, adaptive lighting capabilities as ORRO One Pro at a lower price point and without the smart home control features. ORRO S, when combined with the newest software updates, can be used to create a unified lighting experience with ORRO One Pro and/or other third-party devices. ORRO S, like ORRO One Pro, has the appearance of a conventional light switch and requires no modifications to current electrical systems or blueprints.
"In addition to providing a more cost-effective price point to intelligent lighting with the launch of the ORRO S, our goal with these additional features was to further extend ORRO's human-centric lighting benefits to as many homes and rooms as possible, partly by connecting with other lighting systems," says Colin Billings, CEO, ORRO. "We continue to focus on deeper and more meaningful integrations with other leading brands, making ORRO a simple and flexible puzzle piece for builders and integrators", adds Billings.
To learn more about ORRO's features and solutions for professional integrators and home builders, visit: https://Getorro.com/pro
Advertisement
[adrotate banner="30"]