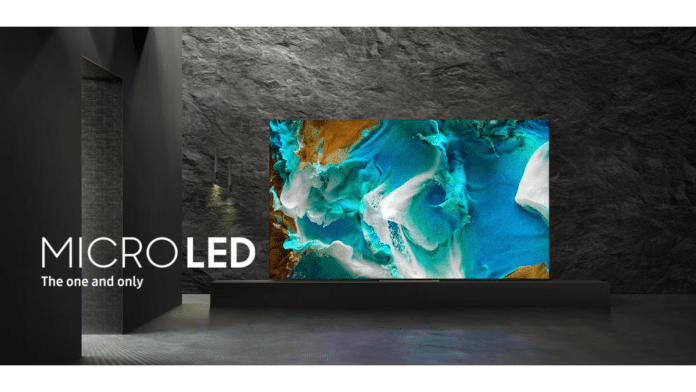 Advertisement
[adrotate banner="23"]
Samsung has introduced its latest premium offering in the television market in India with the launch of the new Micro LED TV as part of the MS series. The impressive 110-inch display features Micro LED technology, promising superior picture quality and immersive viewing experiences. Here are the key specifications and features of this cutting-edge television:
Sleek Monolith Design: The Samsung MS1A TV boasts a modern and sleek design, featuring an almost bezel-less display and slim edges for a visually stunning appearance.
Advertisement
[adrotate banner="34"]
Massive 110-Inch Micro LED Display: The TV comes with an expansive 110-inch display that utilizes Micro LED technology. This technology includes an array of 24.8 million micrometer-sized self-emitting LEDs, ensuring exceptional clarity, vivid colors, and enhanced contrast.
Micro AI Processor: Equipped with a powerful Micro AI processor, the TV offers advanced features like Multi-Intelligence AI Upscaling, Scene Adaptive Contrast, and Dynamic Range Expansion+. These features work together to provide viewers with an immersive and lifelike viewing experience.
Multi-View Mode: The Multi-View mode allows users to simultaneously view content from four different sources in 4K resolution at 120 frames per second. This feature is also available for gaming enthusiasts.
Art Mode and Ambient+ Mode: The TV offers an Art Mode that enables users to display artwork and photographs on the large screen. The Ambient+ Mode provides customization options, including various presets such as Routine, Décor, and Cinema Graph.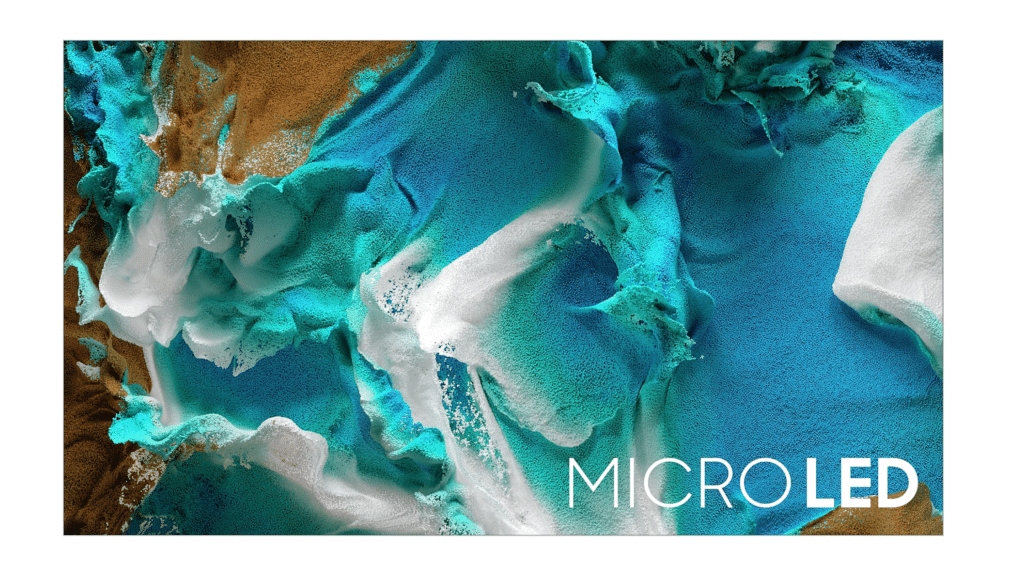 Enhanced Audio Experience: The Samsung Micro LED TV boasts 5.1-channel speakers with a total sound output of 100W. The audio experience is further enhanced by Arena Sound, a technology that combines Dolby Atmos, OTS Pro, and Samsung's Q-Symphony for immersive sound quality. The TV also supports 3D surround sound.
Smart Features: Running on the Tizen operating system, the TV comes with support for voice assistants like Bixby and Google Assistant. Additional features include Samsung Plus, various connectivity options (6 HDMI ports, 2 USB ports, Ethernet, Wi-Fi 6, Bluetooth 5.2), and more.
The Samsung Micro LED TV is priced at Rs 1,14,99,000 and is available for purchase through Samsung's official website.
For More Information: https://www.samsung.com
Advertisement
[adrotate banner="30"]